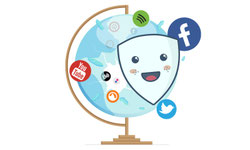 Is Betternet a Good VPN?
Published: Nov. 14, 2018, 9:31 a.m. in Betternet, VPN Service, Reviews, Virtual Private Network (VPN) by Jonathan
With so many different VPNs out there, you can't decide which one to use. Among some of the more popular ones is Betternet. Sure enough, you don't want to try them all. And it's natural that you want someone trustworthy to tell you if it's worth your time and effort. ...
Continue reading