How To Fix -iPad Won't Connect To Wi-Fi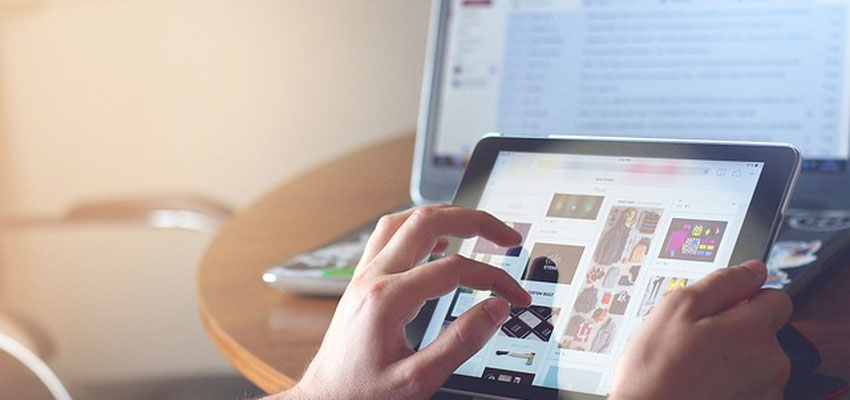 How To Fix -iPad Won't Connect To Wi-Fi
Posted May 15, 2019, 9:09 a.m. by
Michael G
A new iOS update can create some problems for maintaining a stable Wi-Fi connection on your iPad, and without a good Wi-Fi connection, you cannot optimally use your iPad.
Various issues might pop up while you are trying to connect your iPad to the Wi-Fi and all these issues can be easily rectified by following the simple, yet effective steps outlined below. But before getting started with troubleshooting your device or Wi-Fi connection please check if you have already tried one of these tips:
Check the distance between your router and the device you are trying to connect with. If you are too far away, the Wi-Fi signal strength may not be that strong for your iPad to connect properly.

Ensure that your Wi-Fi network is running. Before you start troubleshooting your iPad, do check if your Wi-Fi network is running efficiently. Use your phone, PC or a desktop and check if everything is ok with your network.
If you are continuously being denied access to a particular network after entering the password, do verify that you are using the correct password for the same.
If none of this solves the purpose, then it's time for you to take a look at a few more complicated steps.
Troubleshoot your iPad's network settings
First, start with checking if your basic network settings are correct or not. But before moving ahead, please check that you are not using a public Wi-Fi network. As when trying to connect with a public Wi-Fi hotspot, you may have to agree with their terms and conditions before you can access apps that use their network connection.
Once ensured that you are trying to connect to your home network, go to settings and follow these steps:
Once you go to the iPad Settings screen the first thing you need to check is, if the Airplane Mode is off or not. If it is on, your device will not connect to the desired Wi-Fi network.

Click on the Wi-Fi button, just below the Airplane mode, in this window, there are a few things that you will have to check.

Check if the Wi-Fi mode is on or not.

Check if Ask to Join Networks is on or not. If not, then turn it on. You can also input the network information manually by clicking on the Other from the network list.

Check which type of network you are joining. There are two types of Wi-Fi networks, public and private. But a Wi-Fi network can also be hidden or closed, which means that it will not broadcast the name of the network on your device. But you can join this network, by going to Other from the network list and input all the required information.
Reset your iPad's Wi-Fi Connection
After going through all the network settings and ensuring that it is fine, it's time to troubleshoot the Wi-Fi connection itself.
Reset the iPad's Wi-Fi connection; to reset the settings, simply turn the Wi-Fi Off and after some time turn it On. This simple action will force your iPad to search for available Wi-Fi connections once again.

If not connecting even after doing this, you might try to renew the lease by clicking on the blue button present at the far right of the network's name in the list. The button has this symbol ">" in the middle and will lead you to a page with the network settings.

Click on Renew Lease option present at the bottom of the screen
Reset your iPad
Simply rebooting your iPad, sometimes might solve the problems that you are encountering while connecting it to a Wi-Fi.
To reboot the iPad, hold the Sleep/Wake button for several seconds until a bar appears on the screen informing you to Slide to Power Off.

Once you slide it to power off, your iPad will switch off. Wait for a few seconds before again pressing the Sleep/Wake button for several seconds, to start the iPad again.

After rebooting your iPad, you can once again check if your iPad is conveniently connecting to the desired Wi-Fi network or not.
Restart the Router
If nothing from the above 3 steps works, then it is recommended that you restart your router as well. Restarting the router is also a simple process. Just turn it off for a few seconds and then again turn it on. Once powered on, it might take a few seconds or even a few minutes for your router to establish a network connection.
Forget the Network
You can always start fresh by telling your iPad to forget all the previous settings. To do this:
Go to Settings and then select Wi-Fi
Once in the Wi-Fi Networks screen, go inside the settings of your network by touching the blue button beside the network name, which will lead you to settings for this individual network.
Tap on Forget This Network, after which you will be asked to verify this choice, simply select Forget and verify it.

Now you can reconnect with the same network by choosing it from the list of available networks. While re-connecting you will have to input the password once again.
Reset the Network Settings on Your iPad
Even now if you are not able to connect your iPad with the desired Wi-Fi network, it is advised to restart your network settings altogether.
Go to reset network settings on your iPad. Go to Settings, and choose General from the list.
The option to reset the iPad is present at the bottom of the list in the general settings, tap on the Reset Settings screen.
Choose Reset Network Settings, this will inform the iPad to forget everything it knows till now.
Update your Router's Firmware
It is always recommended that you update your Router's firmware for optimal efficiency.
If there are no serious issues either with your router or with your iPad, you could easily connect your iPad by following the first 2 to 3 steps only. But even after that if the problem persists then it is recommended that you reset the entire iPad to factory default. But before doing so ensure that you back up all your data.
Related:
Router
WiFi / Wi-Fi
How-to
iOS
Hotspot