iOS articles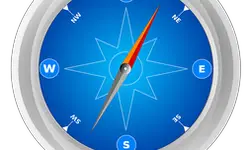 How To Manage Browsing History on Safari for iPad
Published: June 29, 2019, 12:42 p.m. in Browser, Privacy, Internet, How-to, iOS by Michael Golohor
Safari by default will store a log of all the websites that you visit along with other components such as various cookies or even cache. But reviewing your browsers history (Safari) when browsing on an iPad is really a very simple process. Although all these elements, cookies, cache, etc. are ...
Continue reading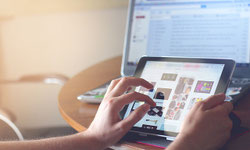 How To Fix -iPad Won't Connect To Wi-Fi
Published: May 15, 2019, 9:49 a.m. in Hotspot, Router, WiFi / Wi-Fi, How-to, iOS by Michael Golohor
A new iOS update can create some problems with respect to maintaining a stable Wi-Fi connection on your iPad, and without a good Wi-Fi connection, you cannot optimally use your iPad. There are various issues that might pop up while you are trying to connect your iPad to the Wi-Fi ...
Continue reading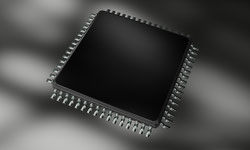 How To Speed Up Your iPad & Improve The Performance
Published: May 14, 2019, 2:41 p.m. in WiFi / Wi-Fi, Apps, How-to, iOS, Speed by Michael Golohor
You must be familiar with the term "Overclocking." Well, overclocking is a process that is used to make your computers or tablets run faster. But if you are using an iPad, you don't have a process similar to overclocking to make it run quicker or speed it up. Gradually all ...
Continue reading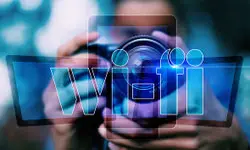 How To Connect An iPad To Wi-Fi in 6 Easy Steps
Published: May 9, 2019, 11:30 a.m. in Internet, Router, WiFi / Wi-Fi, How-to, iOS by Michael Golohor
Connecting your iPad to a Wi-Fi device will allow you to access a wireless network from any location. A Wi-Fi connection often is faster and works more efficiently when compared to any cellular data connection. Though some iPad models offer always-on 4G LTE internet connections and you can be online anywhere, ...
Continue reading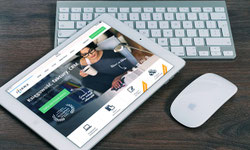 How To Download Music on Your iPad
Published: May 8, 2019, 9:34 p.m. in mp3, Tips & Tricks, How-to, iOS by Michael Golohor
All of us enjoy listening to music. And when you have an iPad, you would definitely use it to listen to your favorite tunes. The ease of playing and the quality of music on an iPad is capable of lifting everybody's mood. A huge yet portable screen combined with all the features ...
Continue reading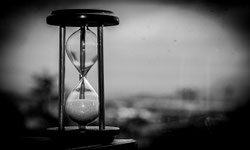 How To Manage Your Browsing History in Safari for The iPhone
Published: May 8, 2019, 1:15 a.m. in Browser, Internet, How-to, iOS, Security by Michael Golohor
The Safari web browser on your iPhone always keeps a log of all the web pages that you visit. Though it is true that this feature is really helpful at times when you need to revisit a particular website, you should also know how to clear this information for privacy ...
Continue reading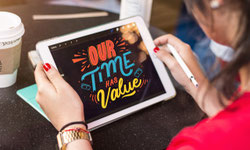 How to Test Your Internet Speed on the iPad
Published: April 12, 2019, 6:48 a.m. in How-to, iOS, Speed by Serina Rajagukguk
Thinking about buying a new iPad because your current one is painstakingly slow? Hold on! It may be just a poor internet connection that makes it seem slow, not the machine itself. That's why you should perform a speed test on your iPad regularly to know where the problem comes. ...
Continue reading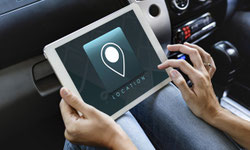 How to Get Wi-Fi in Your Car
Published: Dec. 7, 2018, 9:08 a.m. in Internet, Mobile Hotspot, WiFi / Wi-Fi, Android, How-to, iOS by Serina Rajagukguk
Since you arrived here, it can only mean one thing: You've ever wondered how to get a Wi-Fi in your car so that you do NOT waste time counting trees. I mean, if you think about it, Wi-Fi in cars is such a God-send useful thing: music, YouTube videos, audible ...
Continue reading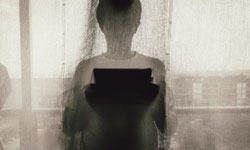 How To Remove Spyware from Your Smartphone
Published: Dec. 3, 2018, 7:48 a.m. in Guest Post, Android, iOS, Security, Virtual Private Network (VPN) by Serina Rajagukguk
Let's talk about our smartphones: We love 'em, we use 'em every day, we store loads of important data in 'em. Our most private photos, our emails, bank statements, messages, every password to every site, our search history... All in one single device. Now, imagine if someone were to spy ...
Continue reading