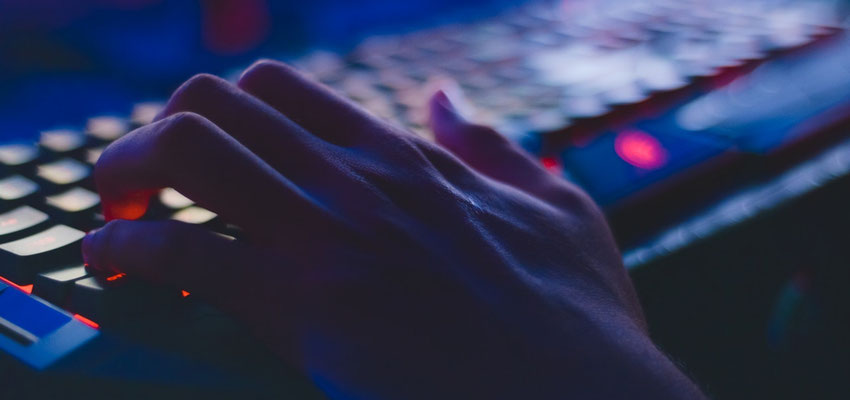 Top 7 Routers for Gaming
Posted Oct. 31, 2018, 12:11 p.m. by
Lyuthar Jacobs
Who doesn't like to play PC games? Whether it is Fortnite, Minecraft, Bioshock Infinite or any other one, they are invigorating! And, surely, you won't like any interruption while playing such games. To ensure that, you need the best router for gaming. Precisely, you need a premium quality gaming router to make sure that the network traffic from games is prioritized.
Why You Need a Good Router for Gaming
If you have a gaming router, you will never risk your gaming, thanks to the feature known as QoS (Quality of Service).
This means that even if your friend is watching Netflix in the next room; you'll still be able to play the game without any intervention.
Using a wired connection for online gaming is a smart approach. Because if everyone in your home needs a wired connection, the entire building will be spanned up.
Is it practical? Nope.
An astounding gaming router can come up with the fastest WiFi technology.
The great news is, 2018 has brought a variety of smart options for you.
Now, while keeping the crucial needs of a gamer in mind, here are the premium quality gaming routers that you can buy.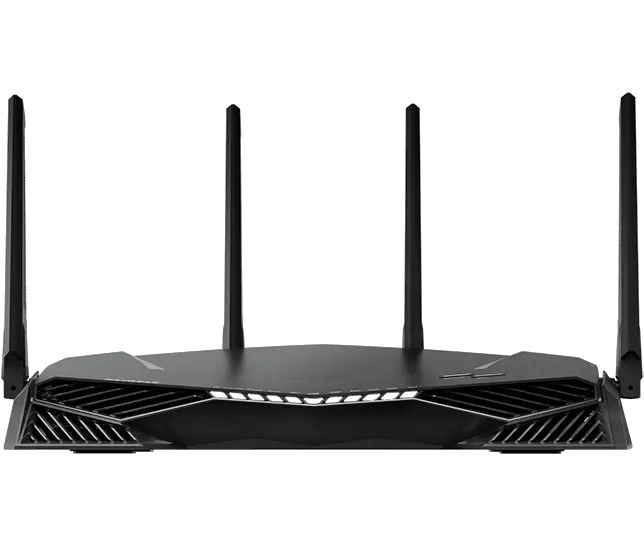 This can be considered as an overall fantastic gaming router.
The allocated bandwidth of this router is designed specifically for gaming. With a customized dashboard for connection management, a dual-core 1.7GHz processor capable of 4K streaming, VPN options, and much more, this gaming router is an amazing one.
If you choose this router, it will give you a vast 2.6 bps of wireless speed which you can allocate per device that you are using.
There is a Geo-Filter accompanied with the gaming router which assures that the router scouts for local connections to which you are referring.
Hence, you can personalize the best kind of connectivity without bothering about it being slowed down.
One of the best features of this gaming router is that you can take a glance at all the updates on the same screen.
There is a customizable dashboard present which shows up the amount of bandwidth that every device is taking up.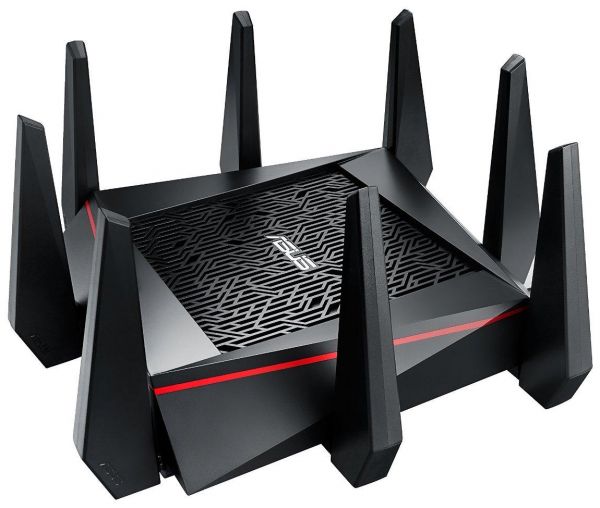 This excellent gaming router comes with a substantial combined data rate of 5.3 Gbps.
This smart technology has other appealing features like cool design, a dual-core processor of 1.4 GHz, 512 MB of memory, the ASUS AC5300 wireless triband and so on.
This outstanding gaming router makes use of a dual 5GHz and 2.4 GHz connection type with the latest 802.11ac 4x4 technology being embedded within it.
It comes with four gigabit Ethernet ports along with a link aggregation of 2 Gbps. The coverage span is up to around 5,000 square feet.
One of the yet another exciting features of this gaming router is that it has an inbuilt game acceleration. It optimizes various routes to the game servers with low ping times.
Also, this gaming router comes with MU-MIMO. It's because of this feature, each of your connected devices will get dedicated full-speed Wi-Fi connections.
Also, you will benefit from the AiProtection for security reasons.
Finally, you will end up playing your games while being protected against all the malicious infected devices and websites.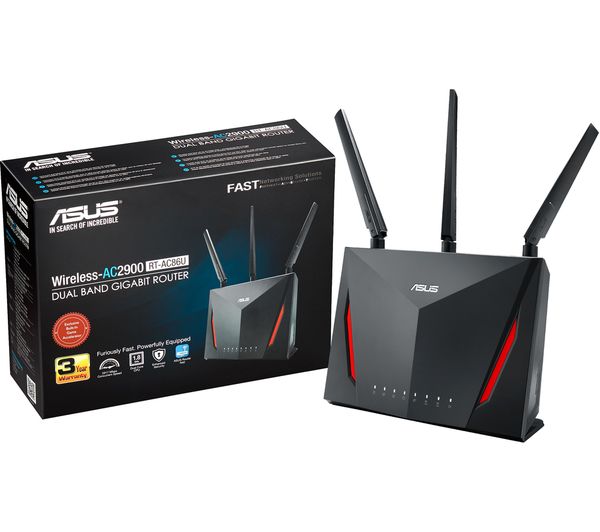 It is one of the best gaming routers in the market.
It has a wide array of advanced features like 4 x Ethernet, 1 x WAN, 1x USB 3.0, 1xUSB 2.0, MU-MIMO, AiDisk, Adaptive QoS, etc.
Also, it supports fast transfers. With this gaming router, you can make online and network gaming very easy and fast.
The powerful interface and comprehensive QoS setting of this gaming router are a couple of more exciting attributes.
The spider-like design of this router might not entice you, but the eight antennae have a purpose. This feature is solely responsible for directing the WiFi throughout your entire home.
Thus, it will give the router a superb range.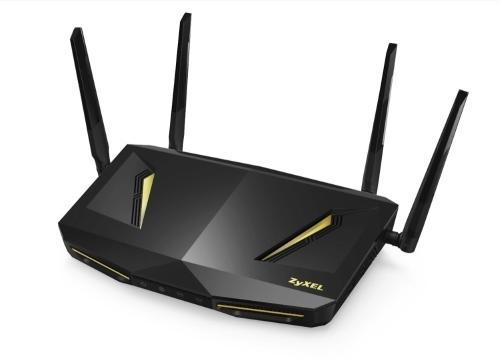 At the first look, this router might seem to be abducting your friend or family member, but it is not the same in reality.
This excellent gaming router has multiple thrilling features like great MU-MIMO wireless speeds, amazing traffic analysis software and so on.
While being accompanied by StreamBoost, Zyxel has come up with this router which can deal with huge traffic.
Interestingly, it can give importance to bandwidth depending upon the requirements of each device that has been connected to it.
This is a budget-friendly gaming router which can deliver a WiFi speed of up to 1900 Mbps while covering a wide range of area.
It can cover up to 2,500 square feet!
You can connect up to 100+ devices with it.
Its 13 active antennas are capable of eliminating dead zones. Hence, it is the best router that your family can have if you've computer-freak kids.
If they prefer to play their games on mobile devices or their consoles, this is the router to buy.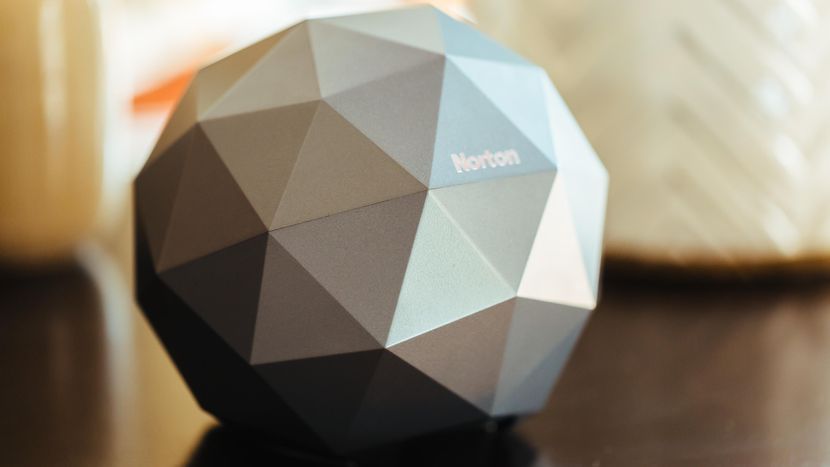 This router comes with the most stylish design: it looks just like a geometrical ball.
However, its coolness does not stop there.
Rather, it transfers data at a speed of almost 2,600 Mbps! All that you need to do is go for a stable WiFi connection which is capable of 4K streaming.
This smart gaming router comes with multiple layers of protection that utilize deep packet connections. Also, there is a complimentary Norton Core Security Plus software which ensures that all your connected devices are safeguarded against the viruses.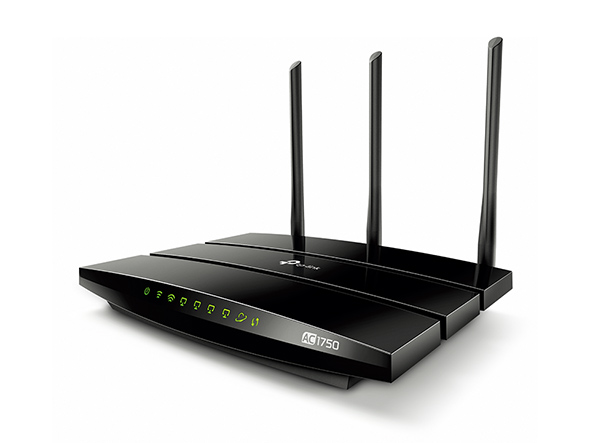 This last but not the least gaming router comes with high speed and tons of extraordinary features.
It gives you a couple of bands of reliable WiFi which combine with a maximum transfer speed of 1750 Mbps. This router is considered as the best one for high-demand media streaming.
The three big external antennas of this router can offer you an excellent signal.
Also, the four LAN inputs and USB-C port offers extra connectivity. You can even control it very easily with the intuitive TP-Link Tether app.
One of the most striking features of this latest gaming router is that it can be highly compatible with various smart home devices with the help of Amazon Alexa.
In a Nutshell
All the gaming routers above, which came up in the market very recently, are no less than a complete package of high-end technologies.
If you've not bought one yet, make a move soon.
Just buy any one of these, and each one of your gaming episodes will turn out to be simply flawless.
Related:
Router
Reviews
Gaming