Ethernet Hubs articles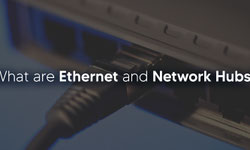 What are Ethernet and Network Hubs?
Published: Oct. 28, 2020, 2:06 a.m. in Networking, Home Networking, Network Hub, Ethernet Hubs by Emil S.
For you to connect the multiple network-enabled devices, you can use a hub. A hub is a small, inexpensive, and rectangular device. It is ordinarily made of malleable plastic and takes power typically through a wall outlet. The purpose of this is to materialize a single network section on which ...
Continue reading