8 Best VPN Service Providers of 2020.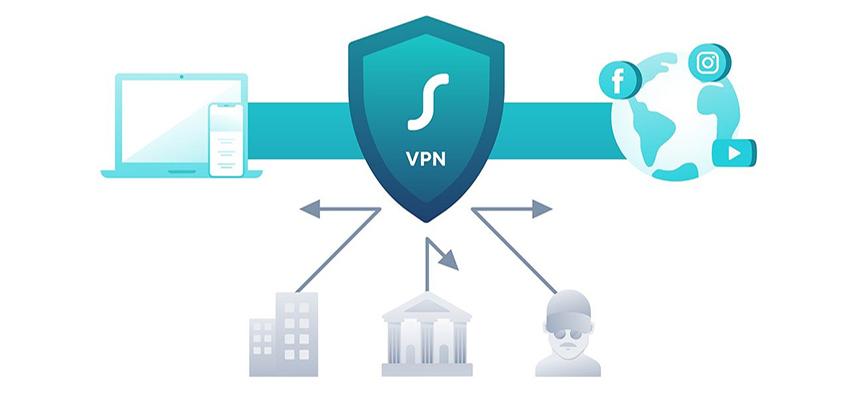 8 Best VPN Service Providers of 2020.
Posted March 28, 2020, 12:10 p.m. by
Emil S.
What is a VPN?
VPN stands for Virtual Private Network. Simply, a VPN allows you online privacy and the means to remain anonymous while you surf the Internet.  Every user of the Internet has an IP address assigned to their computer or device.  When you use the Internet, everything you do can be traced, overheard, or even hacked.  A VPN provides the means to prevent your IP address from being discovered, basically by covering it with a false IP address.
Every message, photo, or file transmitted over the Internet travels as data.  Data like this is sent in what are called packets.  VPNs slip the packets of your data inside other packets so that they cannot be traced.
Why would all this be useful? It enables you to keep your browsing history secret from your Internet Service Provider, and also from any websites you might contact. Once your IP address is known, your browsing history becomes public knowledge. Surveillance organizations might well be interested to know what you have been up to on the Internet. Use a VPN, and they will never know.  Using a VPN can guard against identity theft and protects activities like online banking and shopping.
When choosing a VPN, make sure that they offer all the standard safeguards, like data encryption and a no-log policy, to maintain anonymity. The more servers that a VPN has around the world, the better the service you will receive, It can also help if they are based in a country with no data retention legislation.
1. Best Overall: NordVPN


NordVPN comes out at the top of this list due to impressive performance across a range of categories.  Users of NordVPN can choose from over 5,000 servers based in over 60 countries worldwide.  They have excellent connection speeds while supporting up to six connections simultaneously.  Latency levels are decent, which is great when you have NordVPN installed on more than one device.  In this situation, each device will receive the same privacy protection and at a high level.  Add to those pluses the modest price plan, and NordVPN has much to recommend.  
NordVPN is based in Panama.  They use military-grade 256-bit Encryption, there is a reliable support for torrenting, and also offer Double VPN protection which is optional. By running data through two servers, encryption levels are doubled, and security levels are much increased.
The procedure for setup is remarkably smooth and straightforward to understand.  All that you need to do is go on the NordVPN website and then download the software that is appropriate for your device's operating system. Installation is simple to follow on-screen.  That's it, as there is nothing extra to be done before you are up and running. 
VPN technology is complicated, so NordVPN has done well in making the design of the website simple to use.  Start by clicking on the QUICK CONNECT icon, which is at the top of the screen.  Alternatively, you can choose the country you want to host your connection manually. NordVPN then selects which server is the best fit for you, and you are connected instantly.  A map is displayed on a screen that highlights your server in green.  Other servers are colored blue, and you can choose an alternative one whenever you wish without losing your connection to the Internet.  Connected equals protected with NordVPN, but you can still check your connection quickly on the screen.
Nord VPN performs outstandingly, with excellent connection speeds and web-surfing speeds.  It is possible to achieve close to 300Mbps on a connection with that rating.  Videos load speedily, with buffering and freezing at negligible levels.  Viewing videos on news websites like CNN is problem-free, as is watching YouTube or Amazon Prime.  NordVPN also gives you the option of a feature called UDP rather than TCP, the abbreviations for User Datagram Protocol and Transmission Control Protocol. UDP is a faster feature than TCP alone, which also results in less latency.
NordVPN provides apps for use with almost all platforms - Windows, macOS, Android, iOS, Linux.  Apps are also accessible for use with routers and smart TVs.  Again, this makes NordVPN a great choice if you have several devices, all demanding protection.  
Streaming can be a problem for VPN providers, as the streaming services do their very best to block as many VPN connections as they can.  NordVPN is ahead in this respect, providing some dedicated servers just for streaming.  These do ensure excellent speed, solid reliability, and effective compatibility so you can view favorite programs without concerns about content locked at a regional level. For example, connecting to a UK server from your US base allows you to watch BBC iPlayer without hindrance.  
There is a no-logging policy at NordVPN, which is strictly applied. You can enjoy peace of mind that your identity will remain anonymous. As NordVPN is based in Panama, they are not subject to data retention rules from the US or EU. There is no logging, monitoring, recording, storing, or passing to third parties of your data. No data is retained for any purpose. These guarantees make NordVPN a natural haven for anyone concerned about their privacy and anonymity. To ensure the validity of their guarantees, NordVPN has a range of features to give enhanced security. These include the military-grade Encryption of data, a kill switch that is triggered automatically, and protection against DNS leakage.
To top all this off, there is Onion Over VPN, which is a unique security feature giving you the benefits of The Onion Router (Tor) along with VPN tunnel security. One optional feature is CyberSec that will block malware and ads automatically.
PROS

The huge choice of 5,200 plus servers across the world.

NordVPN is a top choice for streaming Netflix.

Impressive features like the QUICK CONNECT button, P2P dedicated servers and enhanced provision for security.

Works across a comprehensive range of platforms.

Adblocking and protection against malware are available.

CONS

There is a 30-day money-back guarantee, but no free trial.

You will have to commit to a three-year subscription to get the best monthly rate.

The money-back-guarantee does not apply to purchases made at the Apple app store or through authorized resellers.

There have been security breaches, albeit very rarely
2. Best for Kodi: ExpressVPN


Kodi apps require dedicated peer-to-peer connections, and ExpressVPN supports those brilliantly.  The apps needed for other platforms are not neglected, with Windows, macOS, Android, and iOS all supported.
ExpressVPN is slightly more expensive to subscribe to than most competitors.  For this higher price, you do get a high service level. The choice of servers runs to 3000+, located at 150 sites over 94 countries. The high-speed connectivity supports the streaming of 4K UHD content via Kodi. 
Outside Kodi, ExpressVPN does an excellent job as a mainstream VPN. Netflix can be unblocked, there is a superb no-logging policy, Encryption runs at a high level, and there is a kill switch to keep your activities anonymous. Amazingly, and maybe a foretelling of the future, you can pay your subscription using a cryptocurrency such as Bitcoin.
Setup is not at all complicated and is achieved just by following on-screen steps. Nothing more is necessary, although a shortcut folder will appear on your hard drive. The ease of use continues as you head for the connection screen. There are several options presented to you on this screen, again, all simple to use.
You will now find, having connected to your chosen server, that the speeds for streaming and surfing, as well as connectivity, are impressive. Express VPN will always select the best server for you, using its built-in Smart Location tool. ExpressVPN does not have servers dedicated to streaming, but it is still possible to successfully stream video content through their regular servers.
Express VPN is based in the British Virgin Islands, where there are no data retention laws. No data at all is retained for any purpose, so safeguarding privacy and anonymity. There is an impressive array of security features, including military-grade Encryption. ExpressVPN also maintains a strict policy of no-logs, they rekey every hour, and you can also secure all your home network devices through your router.
Split tunneling is an exclusive feature available on ExpressVPN. It allows you to select the apps that you want to work over a VPN while leaving others on your regular Internet connection. This split is useful if you want to maintain privacy on some of your online activities, but don't mind about your privacy for others, like ordering from a local takeaway.
PROS

The large number of servers worldwide across a spread of countries.

Works well on a wide range of platforms.

The Split Tunneling feature adds to the flexibility of the service.

Sign up for an annual plan, and you will get three months free.

CONS

There is no free trial available, only a money-back guarantee within 30 days

A minimum subscription period of 15 months is necessary to get the lowest monthly rate.
3. Best for Torrenting: CyberGhost

One of the more complicated tasks when setting up a VPN is setting torrents.  The best VPN for ease of setting torrents is CyberGhost. Apps are provided for common platforms, like Windows, macOS, Linux, iOS, Android, and Fire TV.  Once you have installed the correct app, just press the button, and you have secured your torrents with no risk of your identity being revealed.
Cyberghost is based in Romania and has 3,800 servers in 60 countries.  Privacy, however, is not compromised by this, and their strict policy is the match of any of its competitors.  This policy is helped by the fact that Romania doesn't go in for data gathering and surveillance. CyberGhost's security features mirror those provided by many of its competitors, and like several of them, it offers split-tunneling.  
Setup is straightforward.  At this point, you can opt-in for a free trial period of 24 hours.  You will not be asked to enter any credit card details to take advantage of this.
Having selected Cyberghost as the best VPN for torrenting, it must be stressed that there are restrictions.  These relate to certain countries where local laws forbid torrenting. No torrenting can be carried out through servers located in Russia, Australia, Singapore, the USA, or Hong Kong in China. Cyberghost does not permit the downloading of material protected by copyright.
Customer service is carried out through a live Web-chat feature. There is no other way of accessing customer services, but at least this is more than most VPNs offer.
PROS

With over 3,800 servers in 60 countries, there is plenty of choices.

It is easy to use.

You can add certain websites or apps to a whitelist.

Encryption comes at the highest level.

Cyberghost offers a 45-day guarantee or your money is refunded.

CONS

A three-year subscription must be taken out if you want to benefit from the lowest monthly amount

.

Sometimes streaming US Netflix or undertaking a typical cloud backup can be interrupted.

There is no double VPN security feature.
4. Best Free VPN Service: Windscribe

Windscribe offers free 10GB of transferable data and is pleasingly easy to use. The apps - both desktop and mobile - can be set up quickly and easily. You will have to make a few preference choices, but nothing too demanding. It then does everything that a VPN service should do. 
You can circumvent censorship, download content regardless of what it is, keep marketers in the dark about your browsing history, be free of 'big brother' surveillance while also keeping your personal information away from the prying eyes of criminals. It has servers situated in some 110 cities in 60 countries.  
The design of the website is both compact and well-planned.  Just turn the app on to get started.  Windscribe will then default to the best available server.  There is a firewall built-in, but this can be switched on or off.  You can switch to another server, and also add servers to a list of favorites.  When leaving the VPN service, Windscribe will inform you of the length of the session just ended and how much data was transferred at that time. 
You can check to see if the VPN is off or on, as the app alters color from grey when off, through dark blue while it is connecting, and to bright blue when you are ready to go. Windscribe supports the usual operating systems, web browsers, and mobile platforms. It also supports several TV devices and routers.
Streaming falls a little bit short of other VPN services, in that BBC iPlayer is not accessible. Netflix, Hulu, and Amazon Prime seem to present no problem, although as with all streaming, the situation can change.  Windscribe has an excellent no-logs policy, despite being Canadian-based.  They limit the data they record to three elements - the bytes transferred over 30 days, the date you reset your Bandwidth, and when you carried out your last activity on the site.
Windscribe uses Encryption that is as good as the best alternative sites.  No hackers or other intruders have ever been able to break through this. You will need an account to use Windscribe, and with it comes more features than just allowing you VPN and firewall access. You can also access other features like Ad blocking, DNS blocking, and Port Forwarding. Torrenting is not available on some of the servers but performs well on the remainder.
PROS

The free plan gives you 10GB data transfer although you must register first

.

Port forwarding allows remote access to a computer or your home network

.

An ad blocker, firewall, trackers and malware prevention are all included

.

The video that appears on the home page at Windscribe.com is very good.

CONS

A one-year subscription is necessary to get the most advantageous price beyond the free 10GB.

If you want a refund, you have to request it almost immediately, as Windscribe only allows a window of three days.
5. Best Use For ANDROID: TunnelBear

While TunnelBear may sound rather cuddly, and it does feature cute graphics, don't be fooled into thinking it isn't up to the job it has to do. For anyone new to VPN, TunnelBear is blessed with an effortless setup and has VPN servers situated in 22 countries, including both Japan and China.  It also offers 500Mb of data free each month.
Setup involves just two steps - download the software then install it. Now just turn it on and be amazed at how easy the site is to use. The Android app is particularly easy to use, and there are apps for Windows, Mac, and iOS, but with Linux support quite limited. No support for other devices is offered.
While working on the app, there is limited information available regarding the functionality of the servers. The location of servers is shown, and changing from one to another is easy, but that's about it. The iconic TunnelBear bear motif does feature as part of the graphics throughout the site.
Connecting to servers or changing servers is commendably quick, which is great when you are streaming.  However, there is a lot of popular services that you cannot stream, including Netflix and Amazon Prime. Geo-protected YouTube content can be accessed, but may not be enough for you.
TunnelBear is owned by McAfee and is based in Canada. This means that there is always a chance that official monitoring might be undertaken. TunnelBear does have a privacy policy that states they do not collect specific data, but some other data is retained. While privacy may not be as good as some other competitors, the TunnelBears security profile is excellent. They provide a feature they call VigilantBear, which acts as a kill switch and also gives leak protection.  Another feature is Ghostbear, which hides that fact the traffic you are generating comes from a VPN.  The ghost bear might reduce connection speeds, which can be a slight problem.
Tunnelbear does take security seriously, so much so that it allows security audits each year that are carried out independently. This is something no other VPN providers allow.
The torrenting facility is not publicized by TunnelBear, even though it is available. It seems that certain specific tunnels function more successfully when torrenting.
TunnelBear's free 500Mb of data per month is a welcome touch, although heavy VPN users will find it doesn't last very long. Otherwise, there is a month-on-month plan or an annual plan available. Getting the best monthly price requires you to sign up for the one-year plan.
TunnelBear is a good VPN for those new to VPN use, or the casual user, who require protection for basic communication and transfer of files.  It is probably not the best choice for those with more advanced requirements or who want to stream a broader range of options.
PROS

One of the most user-friendly VPNs available

.

The speed is excellent

.

The annual security audits are great for peace-of-mind

.
Firefox, Chrome, and Opera browser extensions are available.

CONS

TunnelBear is based in a Five-Eyes country

.

There is some, although limited, data logging

.

No refund is given on cancelation

.

Server numbers are limited

.

No streaming available for Amazon Prime, BBC iPlayer or Netflix.
6. Best for Gaming: VyprVPN

Using a VPN for gaming does throw up several problems. Internet connection through a VPN will slow that connection down in most cases, and leads to latency and jitter being introduced.  It is in this respect that VyprVPN comes into its own. Connection speeds are at a decent level and manage to keep both jitter and latency to the bare minimum.  The servers in the VyprVPN network are designed around speed, which is not the case with most other VPN services. 
In addition to this, they also have placed servers close to the most important gaming servers for loads of the most played games. In turn, this helps reduce latency. Some Internet Service Providers (ISPs) allow connections to throttle, or they might connect users through nodes that suffer from congestion.  VyprVPN will be an excellent alternative means of connecting, as your speeds might increase with a noticeable decrease in ping. Achievable speeds are noticeably higher than the industry average.
Most VPNs now have simple setup procedures, and VyprVPN is no exception.  All you have to do is to download, install, get connected.  This is a quick process, whatever the platform you are using.  If you are new to using a VPN, there are no confusing instructions. More advanced customers may find that some of the customizations offered are quite useful. There is an option to allow a third-party DNS to be used. Also, ports can be configured, and you can use a facility for switching VPN protocols.
All the usual platforms are served by VyprVPN, like Windows, Android, Mac, and iOS. Other devices, including routers and both Apple and Android TVs, are also served.  Setup is easy for all these platforms. However, should you face any problems, there is support documentation online that is clear and concise.  Beyond that, there is Live Chat support available 24 hours a day, seven days a week.
A somewhat more specialized feature is VyprVPN Cloud, which is only available to premium subscribers.  This gives an extra security layer should you access a private or a public cloud.  The service is best suited to the more advanced user, and it will work only on a few platforms - DigitalOcean, VirtualBox, and Amazon Web Services being the main ones.
Again, like many of its competitors, VyprVPN has designed its website to be uncluttered and with easy navigation. You can tell at a glance the length of time you have been connected, the IP address that you are connected through, and the level of Encryption that is in place.
Intuitive navigating of the options available makes life that bit easier. The best server will be chosen for you, but you can change that and select another server. This can only be done by location rather than selecting a specific server. The more advanced features available on VyprVPN have to be accessed via the SETTINGS  icon and then choosing the OPTIONS  button.  
Performance-wise VyprVPN does not come up to the standards set by its competitors. There are 700 servers spread over 70 countries, but the connection speeds to those that are further away are average or below.  This might be an issue for some users, especially those who came to VyprVPN on its gaming reputation.
Security, on the other hand, is VyprVPN's big plus. Using a range of VPN protocols twinned with encryption technology from OpenVPN, IPSec, L2TP, and PPTP puts VyprVPN ahead of the game.  All that is backed up by EAS-256 Encryption - that's military-grade - so you can feel confident that you are well-protected while surfing the web.  VyprVPN is based in Switzerland, and it collects no identifiable information linked to any VPN connection.  Vypr also owns all the servers it uses, wherever they are.  This gets it Tier 1 status, but VyprVPN is not satisfied with that.  They go further and write all their DNS servers, which means no third party involvement at any stage of the process. Naturally, they do offer every security feature you might expect to find on a VPN site, including DNS Leak Prevention, and a kill switch. 
VyprVPN does seem to be on top of the problems relating to streaming.  When connected to servers in the US or the UK, it is possible to stream Netflix, but this cannot be done through the servers in Japan. Hulu and Amazon Prime can be streamed via servers based in the US, but remarkably, BBC iPlayer is readily available through the UK servers.
There have, in the past, been some issues with privacy despite having a no-log policy. These issues seem to have been overcome, and now VyprVPN issues regular reports to show transparency in their practices. VyprVPN have their security feature, in addition to the usual ones, called Chameleon.  This uses the 256-bit Encryption to mask VPN traffic in such a way that it can't be recognized as originating from a VPN. Chameleon is available only for Windows, Mac, and Android platforms, as Apple won't allow its use by iOS customers.
VyprVPN supports torrenting, and that essential feature when torrenting - a kill switch - is also included. One downside of VyprVPN is that there is no facility for adblocking.  Some, although not all, VPNs include an ad blocker as an extra security layer. Another downside is that customer service is very difficult to access. The webchat facility only puts you in touch with a bot.
PROS

The no-logs policy is audited and open to public scrutiny

.

Support via live chat is available 24 hours a day seven days a week

.

The privacy features are excellent

.

Encryption is strong.

CONS

Payment cannot be made anonymously.

Chameleon is not included in the basic plan

.

Connections can be slow and sometimes very slow.
7. Best Use with Fire Stick: IPVanish


Fire Stick users will find IPVanish their best choice for a VPN.  There is a Fire TV app that you can install directly on your device, and what's more, it is obtainable from Amazon's app store.  IPVanish allows a maximum of 10 devices to be connected at the same time, which is a better number than most of the competition.  
IPVanish is based in the USA and has 1,300 servers over 75 locations.  The big plus about using IPVanish is that the speeds are fast, and performance is top-rate as their global network is entirely their own.  Setup is a straightforward procedure, as is the case with most VPNs.  Go, firstly, to the IPVanish website, then choose the application relevant to your device. This will start the installation, and from this point, the screens are in a logical order with easy instructions. 
You will have to permit for IPVanish to install a program called IPVanish Helper Tool.  This means giving them an administrator password.  There was a rather basic tutorial provided to help you along. The design of the website is not that simple.  There is a lot of information included on the screen, and this makes the whole thing look cluttered.  Some tasks can be unnecessarily complicated.
When it comes to assessing performance, you will find that IPVanish does benefit from being an in-house operation. Bandwidth is unlimited, and surfing speeds are excellent whichever server you are using.  You can select the best available server by using the QUICK CONNECT feature. Webpages load quickly, and you can watch Netflix with no latency or buffering.  Android users can take advantage of split-tunneling, so allowing some apps to use the VPN and so are encrypted, while others get routed through your ISP and are not encrypted.  
IPVanish does not have servers dedicated solely to media streaming, but Netflix can be streamed in the US as can HULU.  BBC iPlayer isn't accessible through the servers located in the UK.  Support is also given to the Kodi media streaming app.  Some geographical restrictions apply to Kodi users, but there is a way around this.
Moving on to privacy, you must remember that IPVanish is based in the US, and so its claim of a no-logs policy might be compromised. IPVanish does state that it never collects, monitors, or logs any traffic for any reason. This cannot be checked as no audits are ever carried out.
IPVanish provides the usual security features, including OpenVPN, leak protection for DNS, and a kill switch. There are no extra features to commend IPVanish over any other VPN provider. It does not, however, provide ad blocking, and that might lead to problems with security.
Torrenting is a popular online activity, and IPVanish does support it.  However, there is a copyright issue, given that they are subject to US laws.  It might be better if this is something you are concerned about, to sign up to a VPN based elsewhere in the world.
IPVanish is the industry leader for customer service.  Phone support is available during regular business hours in the US, and webchat is available 24 hours a day, seven days a week, and, unusually, for VPN providers, email support.
PROS

Unlimited bandwidth with a possible ten connections

.

Excellent streaming speeds and performance

.

1,300 servers in 75 locations across the world

.

Security features include OpenVPN, L2TP, and IKEv2

.

There is home router compatibility

CONS

There is no free trial, and the money-back guarantee only lasts for seven days.

US jurisdiction means privacy and copyright issues

.

A 15-month subscription is needed if you want to take advantage of the lowest monthly rate.
8. Best VPN for Privacy: Mullvad

For many users, the main reason they opted to open a VPN account is their concern for their privacy. All VPNs have privacy policies, usually based on a no-logging promise. Mullvad has a strict no-logging policy, but they have gone much further, by not requiring any identifying information at all. When you sign up for Mullvad, you will get an account number. From then on, all you ever will be is a number. You will not have to divulge your name, email address, or, indeed, any other information. Payment can be made using a cryptocurrency, such as Bitcoin, so there are no billing details to identify you.
Mullvad is a Swedish company, and the privacy of its users is at the core of its business model.  Accordingly, Encryption is the most reliable possible, backed up by several layers of DNS and IPv6 leak protection. There are several stealth options to enable you to bypass any VPN blocking that might be put in place.
Mullvad's servers are located in 36 countries, with 30 servers in the US. Five devices can be connected at the same time, which is a great feature. Returning to privacy for a moment, it is worth pointing out that Mullvad is completely transparent about their policy. The fact that no data is kept at all means that any official requests cannot be serviced. No information can be passed on. Mullvad has not opted to allow any form of public scrutiny of its privacy and security procedures, but perhaps this is not necessary, given their openness about what they do.
Setup with Mullvad is as easy as it can get. Just go on their website, generate an account number, pay the appropriate amount of money for the time you choose, and that's all done. Payment choices are clearly shown, so there is no confusion. There is support for Windows, Mac, and Linux, and setup guidance is given for Android, iOS, and others. Activating any of these is simply done by entering your account number.
Another exciting plus with Mullvad is what happens when you want to switch servers during a session.  On most VPNs switching from one server to another leaves a couple of seconds when the user's IP address is vulnerable. When carrying out this maneuver in Mullvad, there is no gap, so no potential leaking of information. In this respect, Mullvad seems to be ahead of other VPN providers.
When it comes to performance, Mullvad scores highly. Speeds are brilliant, and the array of privacy features does give you confidence.  Streaming is not, however, Mullvad's strongest point, as it is not able to reach US Netflix, although it does access US YouTube. It also can reach a much more challenging BBC iPlayer. That in itself tops some of the competition.
PROS

All accounts are completely anonymous

.

The no-logging policy is detailed and unequivocal

.

The speeds achievable are excellent

.

There is high-quality IP and DNS leak protection.

CONS

The interface for the desktop app is of a poor standard

.

Many features are difficult to configure

.

Mobile apps can not be set up automatically but must be done manually

.

There is no discount available for longer subscriptions

.
Related:
Reviews
VPN Service
NordVPN
ExpressVPN
Tunnelbear
Windscribe
CyberGhost
MullvadVPN