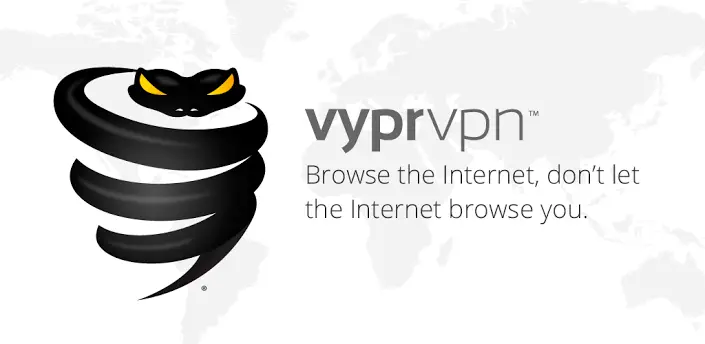 VyprVPN Review
Posted Dec. 1, 2018, 10:13 a.m. by
Jonathan
If you're someone who values online privacy and believes that the internet should be open to everyone, you probably understand the importance of using a VPN.
With all kinds of VPN services available, choosing the right one can sometimes be confusing, especially if you don't know what to look for.
To make your search a little easier, we decided to review one of the most popular VPN clients on the market – VyprVPN.
We'll show you what it is that helped this VPN grab the attention of a lot of users who want to stay anonymous while browsing the web.
We'll also point out some drawbacks and things you should know if you decide to go with VyprVPN.
What Is VyprVPN?
VyprVPN is a VPN client made by the Swiss company Golden Frog.
Like other VPNs, it cloaks your IP address and lets you keep your internet activity to yourself. It features some pretty impressive specs and can be used on virtually any platform.
This kind of versatility paired with excellent performance is what makes it one of the best VPN clients available.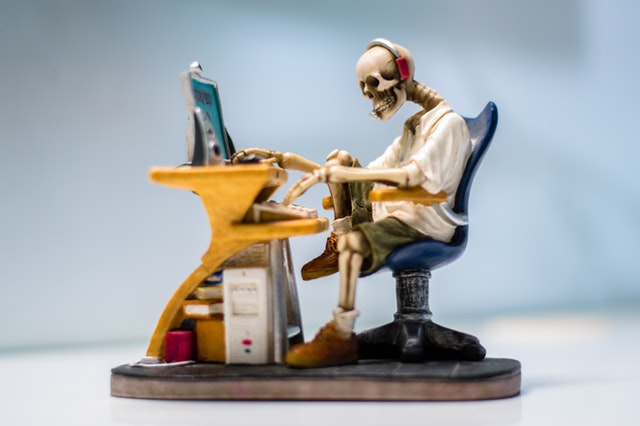 Features
The first thing worth mentioning is the broad coverage this VPN provides.
With over 700 servers in more than 70 locations worldwide, it's easily one of the best clients when it comes to bypassing restrictions and censorship.
What sets this VPN client from its competition is the fact that it doesn't use third-party servers.
The company has their hardware, DNS, and servers, making connection easy and fast.
There is no need to cross your fingers every time you choose a server hoping it will be stable and fast; choose a location, and you're good to go.
It's very well-designed and has a simple UI, so even if you're not experienced in using VPNs, you'll quickly become familiar with the way it works.
Simply press the connection button, and it automatically connects you to the fastest server. You can also choose the server manually by searching for servers in different countries or cities.
Another essential feature is completely unlimited access.
VyprVPN doesn't set any restrictions or download caps, so you don't have to worry about limitations or additional fees.
Performance
The thing that Golden Frog is probably the proudest of is how powerful their VPN is.
Usually, the use of a VPN slows down your internet connection by a lot. Luckily, that's not the case with VyprVPN.
One of the leading indicators you should take into account when measuring the performance of a VPN is the download speed.
Speed tests show impressive download speeds while using VyprVPN, which is not that common in many other VPN clients. This is mainly due to a large number of servers since there's a more significant chance you won't connect to an overcrowded server.
Of course, the speed will vary according to the server location and your internet connection, but on average VyprVPN offers a reliable and fast browsing experience.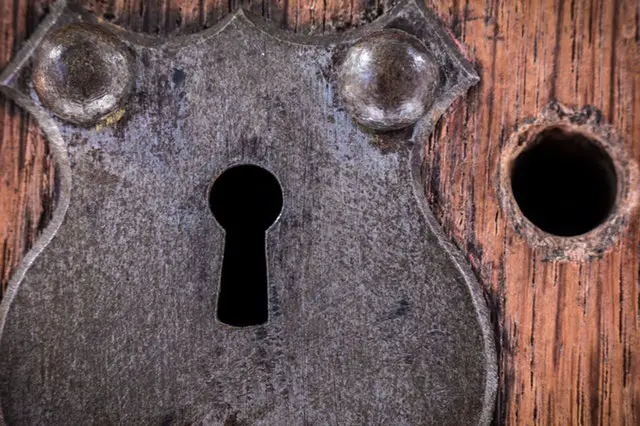 Security
The most important aspect of every VPN service is how safe it is.
Several things make a VPN client reliable and secure enough to use without fear.
The first things to take into account are protocols and encryption levels.
VyprVPN uses OpenVPN by default, which is the industry standard, with 256-bit and 160-bit encryption levels available.
You can choose between the two, but keep in mind that a higher encryption level usually results in slower network speed.
Other protocols available are:
L2TP with 256-bit IPsec encryption.

PPTP with 128-bit encryption.
A great feature that makes this VPN client one of the most secure solutions is the so-called Chameleon technology.
This prevents ISPs and governments from tracking your activity by scrambling metadata, making sure you can bypass any censorship. This is especially useful in areas with strict internet access controls, such as Russia or China.
Another benefit of this is that your connection won't be throttled, so you can enjoy browsing without worrying your connection will get slow.
Another layer of protection that VyprVPN offers is the Network Access Translation (NAT) Firewall.
It's already installed in their servers, so you don't have to do it yourself.
It blocks any unrequested incoming traffic, which prevents attackers from installing malware on your device or getting your data.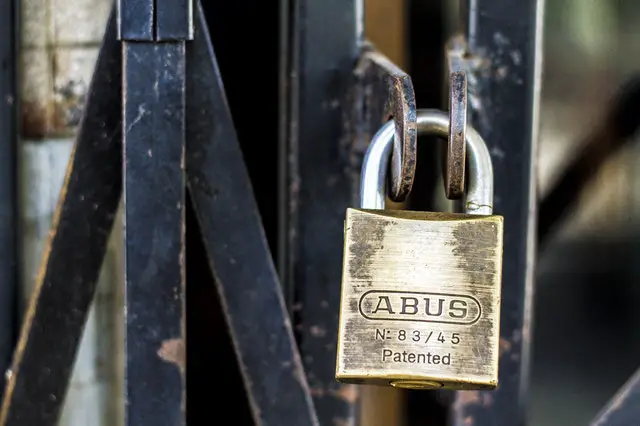 Privacy
Although it offers great protection from hackers, ISPs, and other prying eyes, VyprVPN's privacy policy raises concern in some users.
The entire purpose of VPNs is to make sure only you can see your data.
This is why the zero-logging policy is a critical thing you should look for in a VPN provider.
Unfortunately, Golden Frog isn't one of them.
They collect and store the following data:
Your source IP address

Your VyprVPN IP address

Connection time

Number of bytes used
They claim that the only reason they do this is to troubleshoot issues and evaluate their service, so the above data is only logged for 30 days.
Even though they're upfront about the information they collect, many people still choose to go for a VPN provider that doesn't log their data at all.
This shouldn't worry you too much, though.
Unless you're engaged in some kind of criminal activity, they won't need to look at the data they collected. It will simply be deleted in 30 days.
And since this is a very reputable company, you don't need to worry about them selling the information to third-party companies, which has been the case with some unreliable VPN clients.
What Is VyprVPN Good For?
VyprVPN is excellent for everyday use.
Things, like streaming your favorite movies or TV shows, gaming on different servers, and accessing any restricted content, will be no problem for this VPN client.
Since you can use it on pretty much every platform, it should be enough to cover any online task.
It's also perfect for businesses.
It allows you to connect it to a router, so every device connected to that router can be connected to the VPN as well. You can choose which devices to be connected to the VPN, and which server you want to connect them to.
Because of multiple layers of protection, you can rest assured your important information will stay safe.
What Is It Bad For?
Although they technically allow torrenting and P2P file sharing, they don't recommend it.
Their policy states that repeated copyright violations can make them suspend your account. This is because illegal downloading can get them banned from data centers, making server maintenance difficult.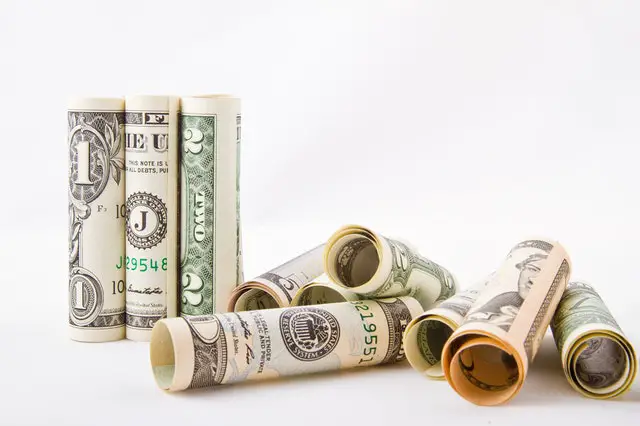 Pricing
VyprVPN offers a 3-day free trial so you can see if it's the right VPN client for you.
After that, Golden Frog offers two pricing plans: standard and premium.
The standard plan lets you simultaneously connect up to three devices to the VPN. It starts at $5 per month if billed annually, or $9.95 per month billed monthly.
You get unlimited data usage, but you don't get all the features with this plan.
VyprVPN Premium offers up to five connections at the same time for $6.67 per month billed annually, or $12.95 per month billed monthly. Apart from unlimited usage, you also get VyprVPN Cloud, which lets you control your own Cloud VPN server, and the Chameleon Protocol, which we've already explained.
You can also get a VyprVPN Business account, which starts at $299 per year.
Although you can find cheaper alternatives, this price is fairly reasonable when you take into account everything you get from this client.
Conclusion
Despite a couple of drawbacks, VyprVPN is still one of the best VPN clients available.
It offers great protection and better network speed that most VPN providers out there. Whether you need it for personal or business use, you can rest assured that your online activity will only be visible to you.
It offers a variety of features for a fair price, and you can use it on your computer, phone, or even TV.
If you can live without torrenting and don't mind the company collecting some of your data, this VPN client could be your choice.
Related:
Virtual Private Network (VPN)
Security
Reviews
VPN Service
VyprVPN