Top Parental Control Routers of 2020
Top Parental Control Routers of 2020
Posted May 16, 2020, 8:18 a.m. by
Emil S.
Top Parental Control Routers in 2020
The Internet has become a valuable and indispensable tool for today's kids. While growing up, they will need it to keep up with advances in the information age. It's a vast repository of data that can help them in school and keep them up-to-date with the latest trends.
However, having internet access in your home can be a double-edged sword. With the tremendous benefits it brings, also comes the perils that you will want your children to avoid. They're in a delicate stage of their lives, and whatever they absorb will have a significant impact on how they'll turn out as adults.
The Internet has also replaced the TV in the home as the primary source of entertainment with online gaming and streaming media, and many don't have adequate censorship. They can join several discussion forums and chats, and most aren't moderated correctly or have topics that are inappropriate for children.
Worse is how a simple search can come up with several malicious or perverted sites that anyone can easily access. In this generation, popular social media have become a part of our daily lives, so that it's hard to imagine even kids without them. All of these may leave a child exposed to all sorts of shady characters online that are up to no good.
What Router is Best for Your Children?
In your home, a small gadget called a router is all that stands between the devices your children use and the vast array of beneficial or damaging knowledge waiting for them in the World Wide Web. Today's Wi-Fi networks have a lot more tough requirements, but is your current router up to snuff?
Along with security, performance and coverage are also critical factors that you can't overlook. Relying on a single 2.4GHz band router isn't enough these days. Your safest bet is to buy a dual or even tri-band router with the higher 5GHz band. They should come with the best security features, including the necessary parental controls.
The right router will let you schedule your children's web surfing, or limit their gaming. You can even pause access when needed, like during meals. It will also enable you to restrict access to inappropriate sites. These routers should also allow you to track your child's online activity and configure its settings with an easy to understand and navigate user interface.
We've compiled a list of the best performing routers with the most effective parental controls in 2020. You must pick one that will help protect your child from any unwanted content.
Best Overall Router: ASUS RT-AC88U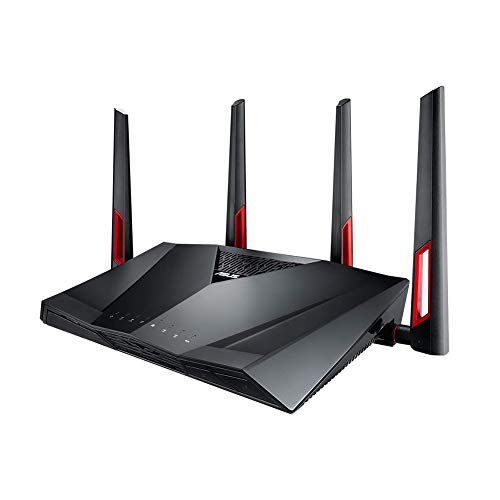 When it comes to price, performance, and features, the RT-AC88U from ASUS is hard to beat. It's one of the fastest in the dual-band category of routers with advanced Wi-Fi 6 connectivity and throughput peaks of up to 2.1Gbps. Coverage is likewise exceptional, with 5,000 square feet made possible with four MU-MIMO antennas.
As far as its parental control goes, it lets you configure aspects of your children's Internet access and go as far as protect their eyes from harmful blue light. All types of security issues are handled by its AiProtection feature that will let you schedule your children's usage and block any site that you don't want them to visit.
All you need is to do is to log on to your router's website and select the Parental Controls on its AiProtection option to filter sites and create a proper schedule for your children. If your child has visited an address before, it will show up on a list, and you can block any of them that you see fit.
You can also enter MAC addresses manually that you know beforehand they should avoid. As a bonus, this router has built-in game accelerators to ensure smooth online gaming for you and your kids. There's also a USB 3.0 port for NAS (Network Attached Storage) support.
Pros

Excellent performance
Broad signal coverage
Affordable

Cons
Best for Gaming: ASUS ROG Rapture GT-AC5300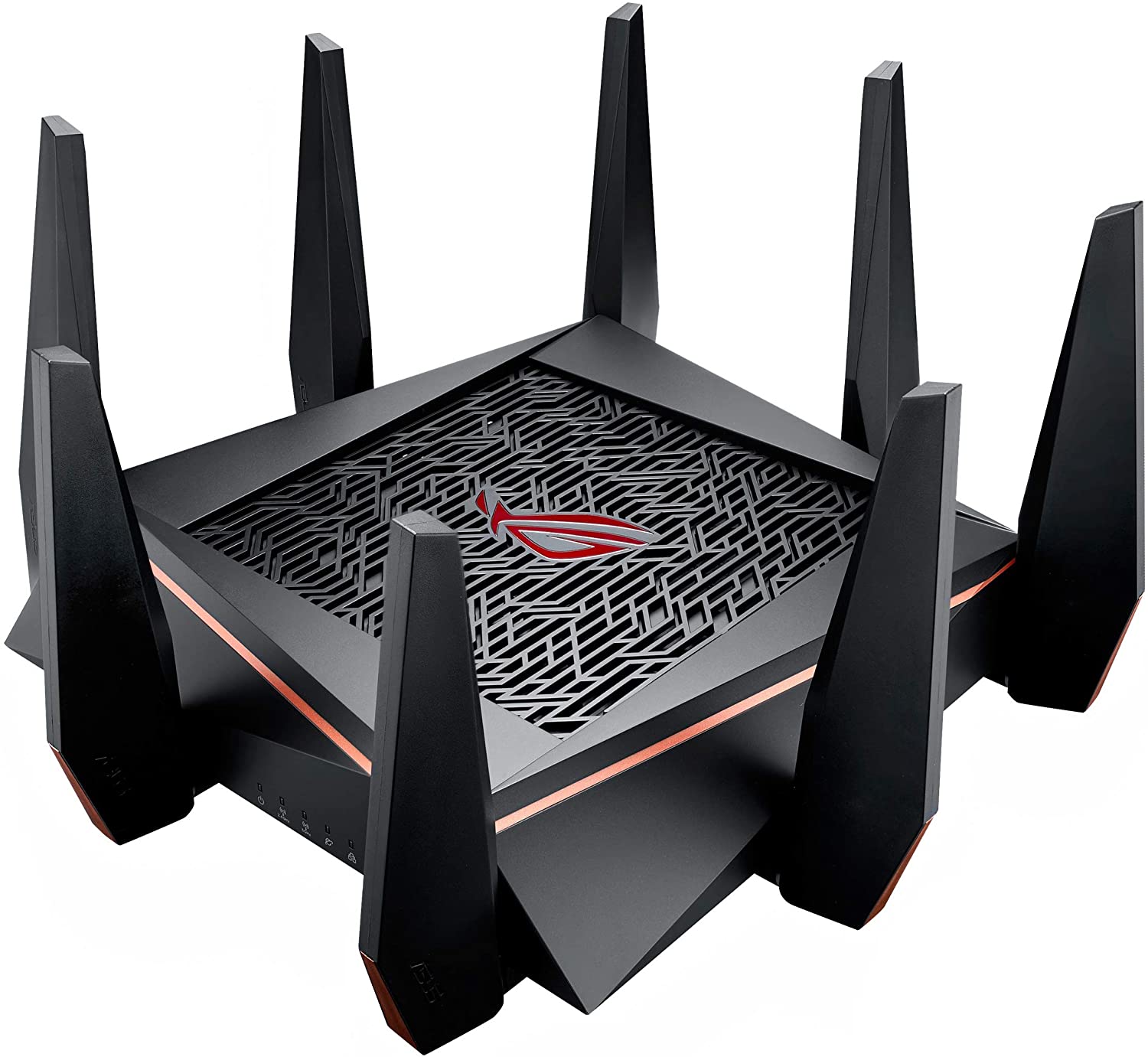 If it's the best gaming router you want that doesn't compromise on parental controls, then the ROG Rapture GT-AC5300 from ASUS is the one to have. This model is geared more towards online gaming, although it can perform many other router tasks.
Aside from general security, what's great about this router is that you can filter unwanted sites and schedule Internet usage through its gaming dashboard. It also lets you change the settings for each device, meaning some can have strict access while you can give others more leeway.
Coming standard is a GameIPS from TrendMicro with a firewall tailored for gaming. There's also VPN Fusion from ASUS that keeps regular router traffic flowing without interfering with online gaming performance.
With its tri-band Wi-Fi connectivity, it reaches a blazing 5.3Gbps throughput on its two 5GHz and single 2.4GHz bands. Coverage is also top-notch with eight MU-MIMO beamforming antennas able to optimize signal strength within a 5,000 square meter area. It also comes with eight Ethernet ports for the fastest wired connections.
Pros

Blazing tri-band speeds
Eight Ethernet ports
Broad area coverage
Many gaming features

Cons

Expensive
Large footprint
Not for everyone's tastes
Best Performance: Netgear Nighthawk RAX200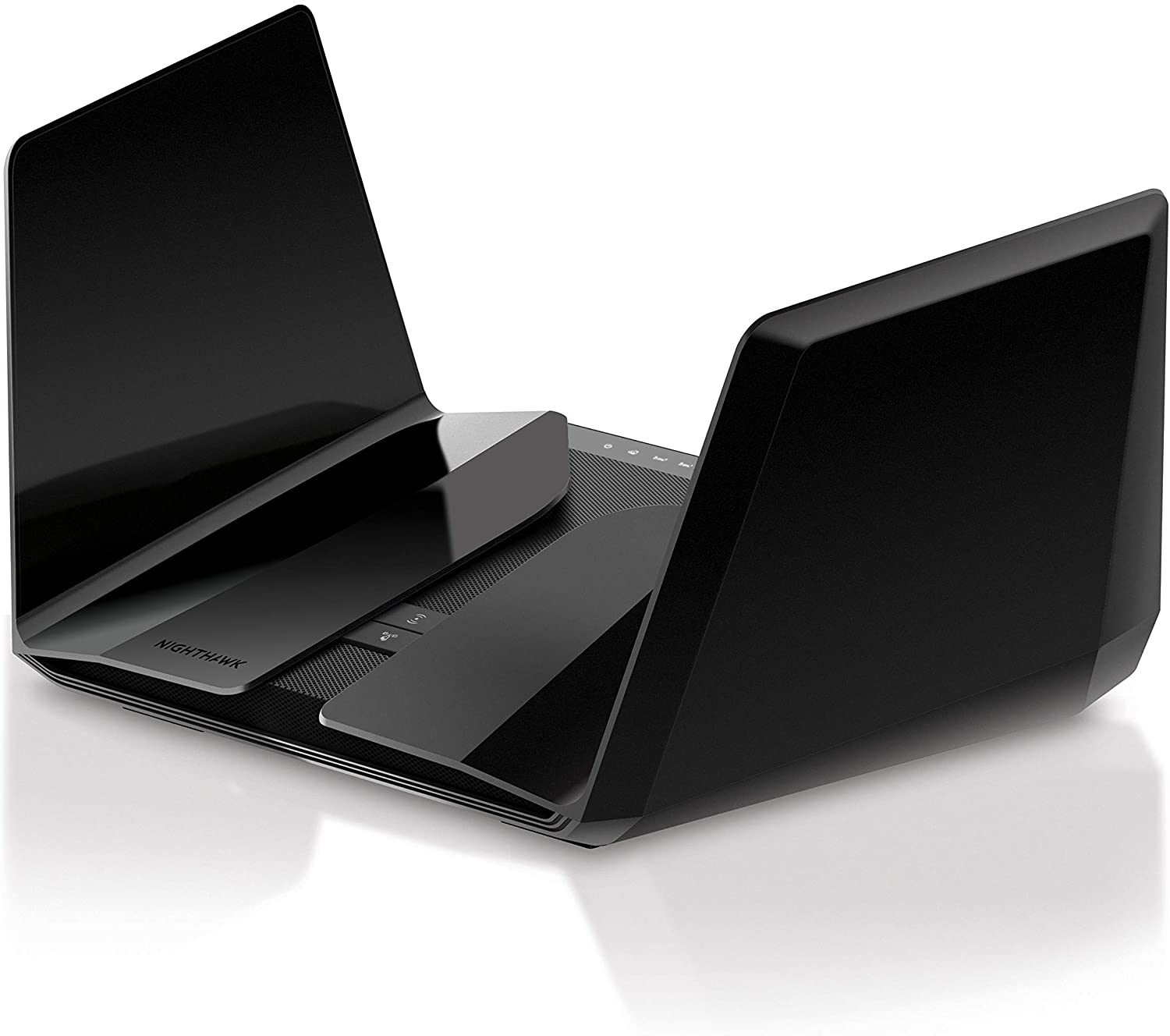 The Nighthawk RAX200 has a fast 1.8GHz 64-bit quad-core CPU and comes with the latest Wi-Fi 6 protocols giving it future-proof potential. Coverage is average at 2,500 square feet, but you can optimize it with eight beamforming MU-MIMO antennas.
This tri-band router is capable of combined throughput speeds of up to a whopping 10.8Gbps on its single 2.4GHz and two 5GHz bands, for low latency online gaming and smooth multiple 4K streaming. With 5 Ethernet ports, you can maximize wired connections up to 2.5Gbps.
It has the Circle Smart Parental Controls integrated into the Netgear Nighthawk App. With it, parents can create a profile for each child where they can set the filter level and limit time spent online.
They can monitor in real-time what their kids are doing online as well as view their usage history. They can also pause access anytime, like during meals, and stop it during bedtime. A safe search feature will prevent any unwanted sites from appearing in the results.
Pros

Wi-Fi 6 ready
12-stream tri-band Wi-Fi
Awesome performance
Beamforming MU-MIMO antennas help optimize coverage

Cons

Very expensive
Signal coverage is middling
Wi-Fi 6 isn't widely supported
Best for General Use: Netgear Nighthawk R8000P X6S Smart Wi-Fi Router
For most Internet needs in the home, the Nighthawk R8000p X6S would fit the bill. It's a tri-band router reaching a combined 4GHz throughput peaks and powered by a 1.8GHz dual-core processor.
Six beamforming MU-MIMO antennas can bridge more than 50 devices at once and do the job of letting multiple users stream videos, surf, and play online games without hiccups. You can also connect Amazon Alexa's voice-controlled devices.
Just as with most Nighthawk routers, the R8000p uses the Circle Smart Parental Controls that come with its Nighthawk App. With it, you can create different profiles for each of your children with varying access levels and schedules.
You can keep track of what they're up to online and their browsing history. It gives you the ability to block unwanted sites and content, and it has the same SafeSearch feature to help them avoid adult or malicious sites. You can also pause usage when it's time to eat or sleep.
Pros

Stable in handling multiple devices
Throughput is enough for most home networks
Easy to set up and install

Cons

Not the best file transfer rates
For the Budget Conscious: Linksys EA7300 MAX-STREAM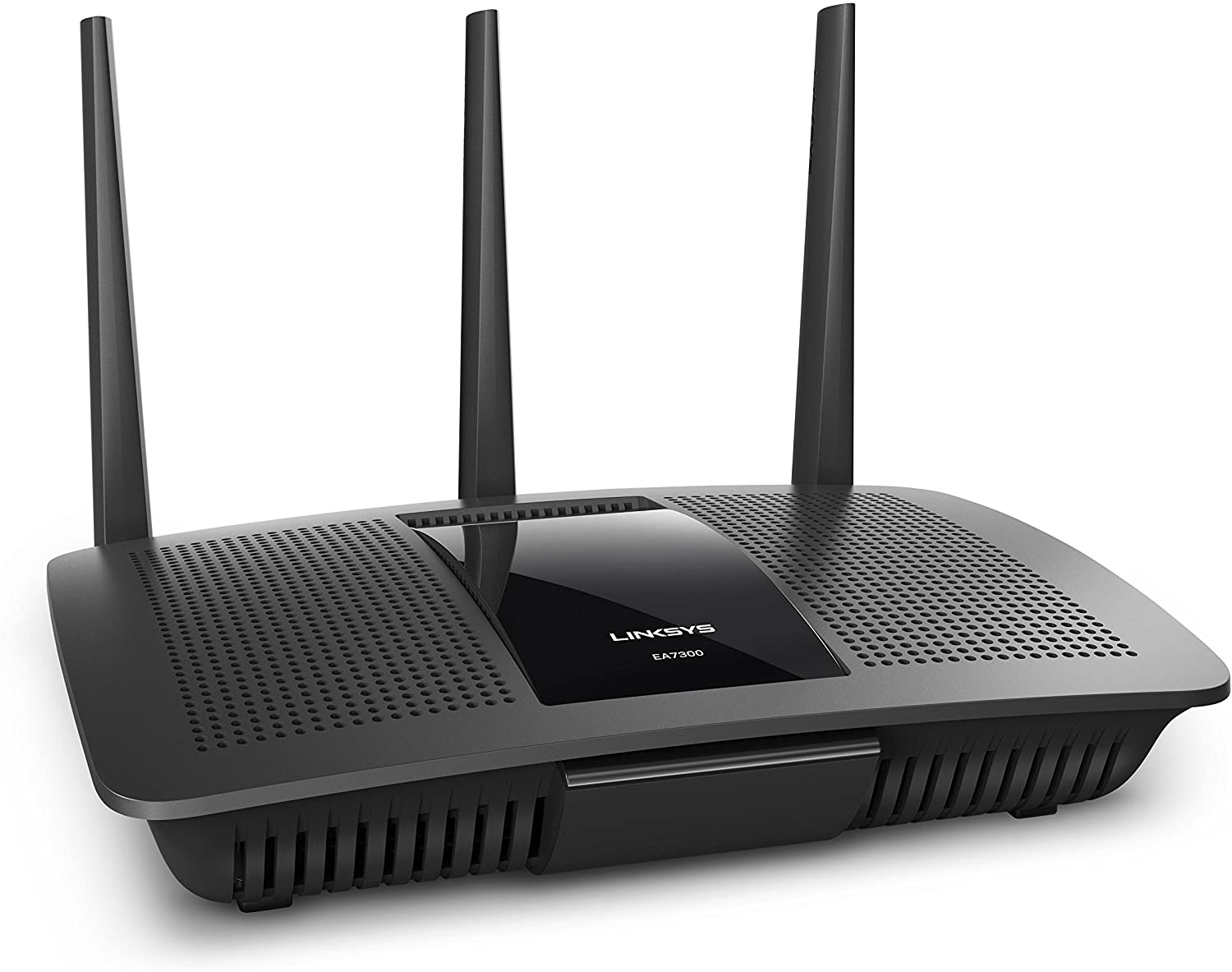 Linksys EA7300 MAX-STREAM is a very affordable dual-band Wi-Fi router that can reach throughputs of up to 1.7Gbps. While certainly not the fastest, it's an excellent choice for those with little money to spare yet want to enjoy dual-band benefits.
It can still handle streaming and online gaming on the high 5GHz band while basic stuff runs on the lower 2.4GHz frequency. It has three beamforming antennas to optimize signals and has MU-MIMO to handle up to ten devices connected to the home network at once without any lag or buffering.
With the Linksys Smart Wi-Fi App, you have parental controls that allow you to restrict access to questionable content. You can also define your kids' online usage, and even block specific devices from accessing the Internet.
Pros

Very affordable
Easy to use router management app

Cons
Best Mesh: Eero Pro Mesh Wi-Fi System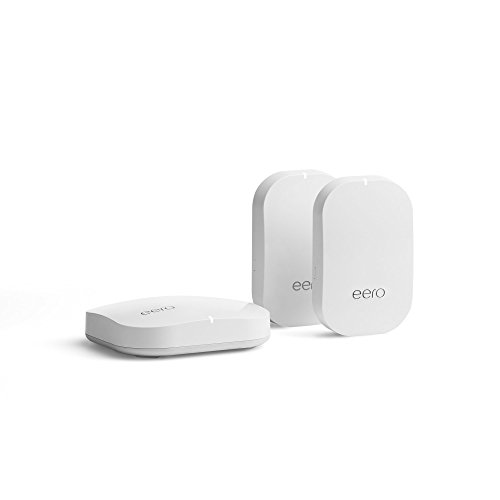 Mesh router networks enable you to eliminate Wi-Fi dead spots and expand the signal coverage area. With the Eero Pro Mesh Wi-Fi System, it's easy to set up one Eero Pro router and two Eero Beacons with each adding 1,500 square feet of coverage.
Because you can plug the Beacons into any free outlet, it allows the flexibility to expand the network signal where devices need it most. It's a tri-band router that operates on the 2.4GHz, 5GHz, and 5.8GHz bands. It also has two beamforming MU-MIMO radio antennas for optimizing signal strength.
You can create Family Profiles using the Eero App for IOS and Android devices. There, you can set usage schedules and prevent access during meals and bedtime. To guarantee a kid-safe Internet, it has content filtering as well as a SafeSearch feature that hides malicious and adult sites.
Performance is impressive, and it has a band steering feature that forces high-band utilization whenever possible to take advantage of faster throughput rates.
Pros

Plug and play setup is easy
Easy to use the router's app
Optimal signals with its expandable mesh network

Cons

Expensive
Filtering is only possible with a subscription
Overkill for apartments

 
Best Value: Gryphon AC3000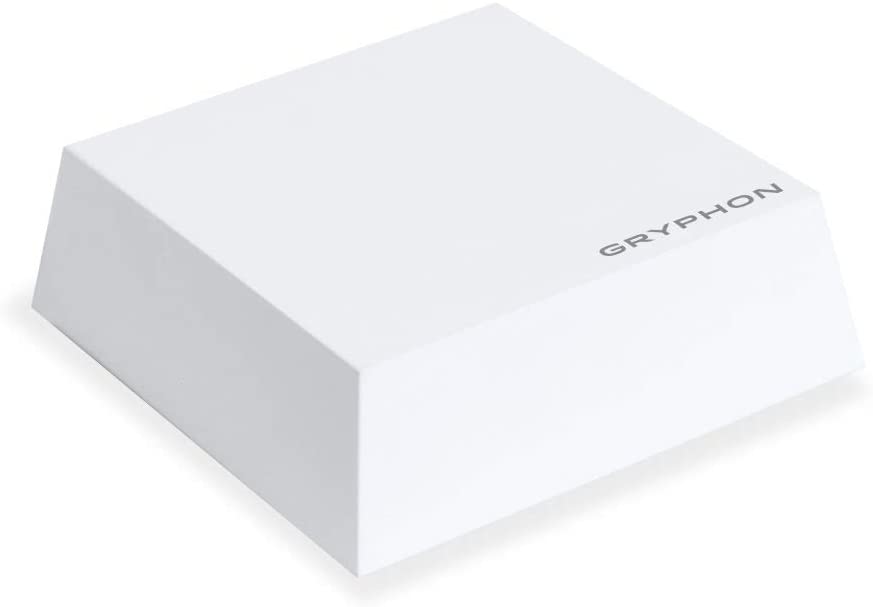 The AC3000 is a genuine mesh dual-band Wi-Fi with 2x2 beamforming MU-MIMO radio antennas. It can reach speeds of up to 1.2Gbps and cover an area of 1,800 square feet. The mesh network can be expanded with additional Gryphon routers as needed. It can prioritize bandwidth allocation with its QoS feature for optimal network performance.
The Gryphon Guardian App for IOS or Android devices has parental controls, which Gryphon claims are the most advanced in the market. You can filter content depending on your child's age from a toddler, elementary, middle school, up to high school.
There's also a Safe Search and YouTube feature that hides inappropriate content from your kids and blocks unwanted sites from their search results. It has a website rating system with a patented "crowd ranking."
You can pause access anytime, set kids' bedtimes or homework times, and view their browsing history. You can also okay access from anywhere in real-time whenever it becomes necessary.
Pros

Inexpensive
Can expand coverage with additional routers

Cons

Not the fastest
Advanced Internet Protection requires a subscription after a 6-month trial
Best for the Smart Home: Netgear Nighthawk R7000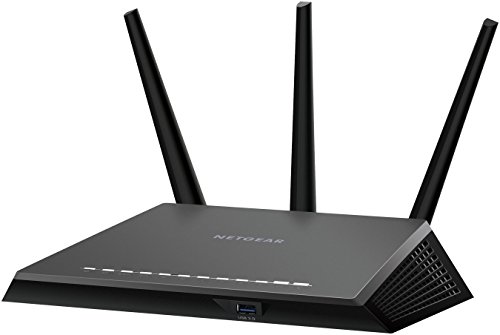 The Nighthawk R7000 is a dual-band Wi-Fi router that can attain speeds of up to 1.3Gbps. Its dynamic QoS prioritizes bandwidth allocation to improve throughput speeds for devices that need it. Three beamforming antennas also help it efficiently expand its range.
Again, as with other Nighthawk routers, you can access its Circle Smart Parental controls through its IOS or Android Nighthawk App. Setting up profiles that control filters and schedules for each child is simple. It also allows you to turn access on and off. You can also monitor your children's online activity in real-time and examine their browsing history.
Aside from that, the Nighthawk R7000 is ideal for use in Smart Homes with its support for Google Assistant and Amazon Alexa. You can connect any of their various smart devices that work with voice control.
Pros

Excellent 5GHz performance
Supports Google Assistant and Amazon Alexa devices

Cons

Not the fastest 2.4GHz performance
Rather bulky
Final Thoughts
All these routers perform admirably and have useful parental controls, but some will reach their limits depending on your usage. To get more features and better performance, only choose the budget option last. Always account for the size of your home network and the amount of data traffic that runs through it.  
Related:
Router
Reviews
Parental Control