Articles by Emil S.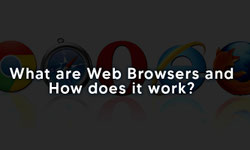 What are Web Browsers, and How does it work?
Published: July 17, 2020, 12:22 p.m. in Internet Browsing, Browser
Web browsers are software programs that run on a computer or mobile device that can find and access websites on the Internet to display their web pages. They're also known as Internet browsers or simply browsers. How Can a Web Browser Locate a Website? The user's computer or device must ...
Continue reading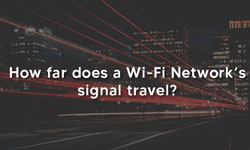 How Far Does a Wi-Fi Network's Signal Travel?
Published: July 17, 2020, 12:37 p.m. in Wireless Network, WiFi / Wi-Fi, Wireless Router
With Wi-Fi signals, there's such a thing called "path loss" because they do not travel an infinite distance. It can be compared to the sound made by your voice, which can only carry over a certain distance for anyone to hear it. When you shout, it can cover a larger ...
Continue reading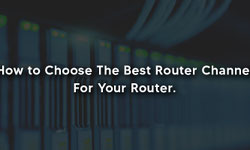 How to Choose The Best Router Channel For Your Router
Published: July 16, 2020, 8:05 a.m. in Router, How-to
One of the methods with which you can optimize a wireless network is to modify the Wi-Fi channels router. This leads to the use of high-speed internet access. Keep in mind that the signals obstruct the Wi-Fi connection when various Wi-Fi signals work on a channel, which is the same as ...
Continue reading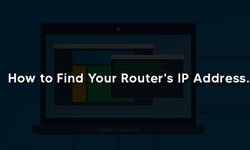 How to Find Your Router's Home IP Address.
Published: July 14, 2020, 8:49 a.m. in IP address, Router, How-to
Home broadband has two IP addresses. The first one has its very own private address located on the local network. The second one is an external or a public IP address utilized for connecting the internet's external systems. How to Find Your Router's IP Address The external address utilized by a router is set ...
Continue reading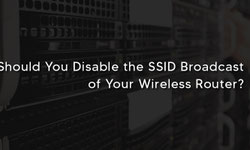 Should You Disable the SSID Broadcast of Your Wireless Router?
Published: July 9, 2020, 8:02 a.m. in Wireless Network, Wireless Router
Most Wi-Fi networks and broadband routers broadcast their SSID automatically at regular intervals. That allows clients to see the network name and connect easily. The alternative is to know the name beforehand and connect manually every time. You can opt to disable this feature, but you should be aware of the ...
Continue reading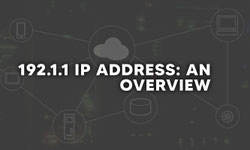 192.1.1 IP address: An Overview
Published: July 4, 2020, 8:19 a.m. in IP address, Tutorial
192.1.1 is a network IP address that pertains to public IP addresses that are in the range of 192.1.1.0 until 192.1.1.255. However, this network IP address should not entangle with the network of 192.168.1. In many cases, people mistake this with 192.1.1 The address range 192.168.1 up to 192.168.1.255 is ...
Continue reading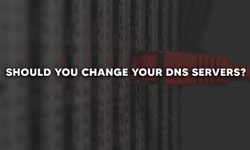 Should You Change Your DNS Servers?
Published: June 30, 2020, 10:57 a.m. in DNS, Tutorial
Changing your DNS servers is usually a troubleshooting step if you are having Internet connection issues. You can also change your DNS server settings to access websites that your Internet service provider blocked. Changing your DNS servers can also give you more privacy when you surf the web. Whether this is ...
Continue reading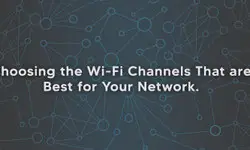 Choosing the Wi-Fi Channels That are Best for Your Network
Published: June 23, 2020, 9:30 a.m. in WiFi / Wi-Fi, Wi-Fi Channel, Wi-Fi Frequency
The entire radio spectrum has several frequency bands, two of which are commonly used by routers in Wi-Fi networks today, specifically the 2.4 GHz and 5GHz bands. Within these bands are many wireless channels similar to those you see on cable TV where you can watch a program or TV ...
Continue reading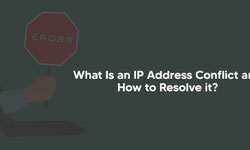 What Is an IP Address Conflict and How to Resolve it?
Published: June 20, 2020, 4:24 a.m. in IP address, How-to
IP address conflicts can be challenging to troubleshoot. The primary reason for IP address conflicts is when two network communication endpoints receive identical IP addresses. Endpoints are mobile devices, PCs, or single network adapters. IP conflicts usually render each one or both affected endpoints inoperable. How an IP Address Conflict Occur ...
Continue reading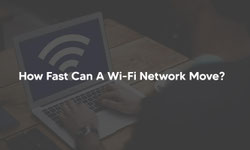 How Fast Can A Wi-Fi Network Move?
Published: June 19, 2020, 1:19 p.m. in WiFi / Wi-Fi, Internet Connection, Internet Speed
A Wi-Fi standard indicates the maximum amount of theoretical speed of a Wi-Fi network. Wi-Fi, like most computer networks, caters to various performance levels, and it depends on the standard of technology that it uses. Previously, the 802.11.ac standard is the fastest. However, soon enough, the new 802.11ax standard moved ...
Continue reading