Articles by Emil S.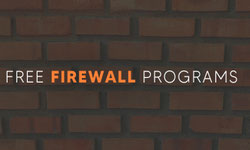 Free Firewall Programs
Published: Oct. 23, 2020, 7:17 a.m. in Security, Reviews, Windows, Firewall
Windows' operating system provides necessary firewall programs that can help protect your software and hardware from compromise. However, these built-in features require that you have a technical ability to understand how they run. These usability issues have made many users turn to alternative programs. Here is a list of the best ...
Continue reading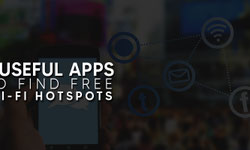 7 Useful Apps to Find Free Wi-Fi Hotspots
Published: Oct. 21, 2020, 4:38 a.m. in WiFi / Wi-Fi, Hotspot, Reviews, Mobile Hotspot
The day you have been waiting for finally arrives—vacation time. You've accumulated enough leave credits from your job so you can go on a much-needed alone time. You have pre-arranged a list of travel essentials, and you are checking on each one of them inside your head. You want to ...
Continue reading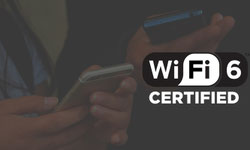 What is Wi-Fi 6?
Published: Oct. 20, 2020, 8:16 a.m. in WiFi / Wi-Fi, Internet Connection, Wireless Network
The Wi-Fi that you regularly use is about to get an upgrade. It is going to be faster, more secure, and will have more reliable connections. Faster internet is becoming the need of the hour. Not only for gamers with a special hatred for latency, with the pandemic and thousands ...
Continue reading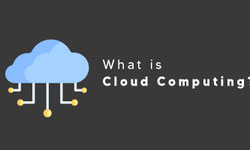 What is Cloud Computing?
Published: Oct. 16, 2020, 1:32 p.m. in Networking, Cloud Storage, Internet Connection
If you check files on Google Drive, order stuff on Amazon, or play games online, you're definitely in the loop of cloud computing. It's an exciting system shaping the way we learn and do business in the modern world. Many companies render services over the internet by using resources that ...
Continue reading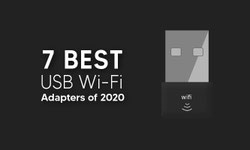 The 7 Best USB Wi-Fi Adapters of 2020.
Published: Oct. 16, 2020, 1:22 p.m. in Reviews, Wi-Fi Bridge, Wireless Network, Wi-Fi Adapter
So, you're a professional gamer, and you're in the middle of a quest on your PC, and suddenly your LAN cable is out. If you've faced this problem more than once, you have probably done all your research related to USB Wi-Fi adapters. Even though almost all laptops available in ...
Continue reading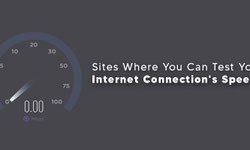 Sites Where You Can Test Your Internet Connection's Speed
Published: Oct. 15, 2020, 8:02 a.m. in Reviews, Internet Speed, Internet Connection
Has your internet speed been so slow that you are almost sure you are getting duped, but you have no means to prove it? You are in the right place. You can easily find out by taking a closer look at the state of your internet connection. Please do an internet ...
Continue reading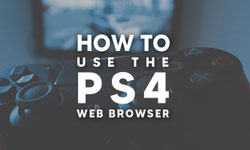 How To Use The PS4 Web Browser.
Published: Oct. 14, 2020, 2:31 a.m. in How-to, Browser, PlayStation, PS4
PlayStation 4 units have other uses besides gaming. You can also use it for TV shows, movie streaming, to play Blu-ray Discs, and listen to music. By using its integrated web browser and the additional aspects, the PlayStation 4 provides the capacity for web surfing similarly based on the WebKit ...
Continue reading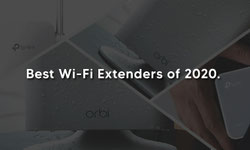 Best Wi-Fi Extenders of 2020
Published: Oct. 13, 2020, 8:04 a.m. in WiFi / Wi-Fi, Reviews, Wi-Fi Extender
In the office or at home, Wi-Fi extenders are fast becoming the accessory of choice for many people who want to make up for weak Wi-Fi network coverage. It's also the choice for people who consider a long-range router too much of an extra, as it is only some parts of ...
Continue reading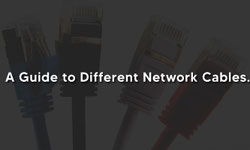 A Guide to Different Network Cables
Published: Oct. 7, 2020, 7:09 a.m. in Home Networking, Cable Internet, Internet Connection, Network Cable
There were many breakthroughs in the 21st century. Advances in medicine, architecture, transportation, and technology were discovered and developed. Technology is the scientific branch that made a mark in society. Complex machines like computers are at its forefront. They rely on a cabling system in transferring data, and each designed ...
Continue reading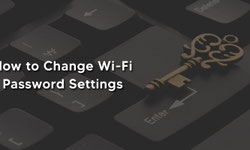 How to Change Wi-Fi Password Settings
Published: Oct. 6, 2020, 4:54 a.m. in How-to, WiFi / Wi-Fi, Wireless Network
When you notice unauthorized access to your Wi-Fi, the safest thing to do in most cases is to go to the Wi-Fi settings of your router and change the security password. Here is how to change Wi-Fi passwords to prevent easy access to your Wi-Fi in the future, or at least ...
Continue reading