7 Best Routers under $50 of 2020.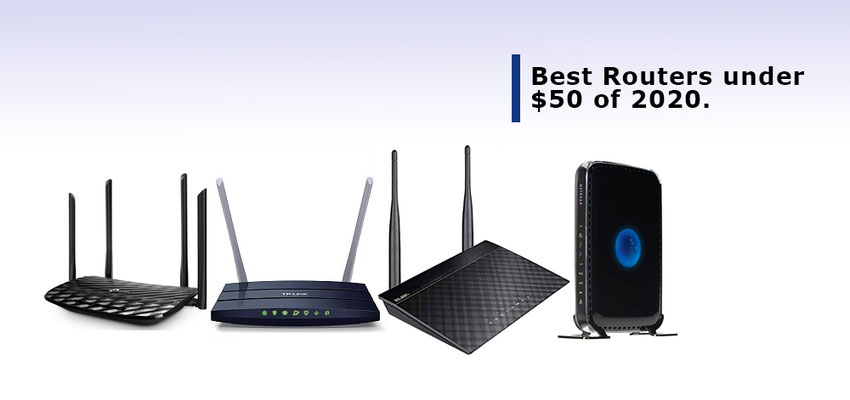 7 Best Routers under $50 of 2020.
Posted April 21, 2020, 9 a.m. by
Emil S.
What is a Router?
A router is the essential piece of kit around which your home network is centered. Most routers include a modem, and if they don't, they will be linked to one by a wire. Without a router, you won't be able to connect to the Internet from your home.
Your home network comprises your computer, printer, smartphones, and maybe your TV, baby monitor, and any other Internet-enabled tech kit. The router links all these to each other and also to the world beyond the home via the Internet. Routers can be single-band, dual-band, or tri-band.
Single-band ones are not very common beyond the budget price range, having given way to dual-band routers. These operate on 2.4GHz and 5GHz Bandwidths. The speed that routers can send data is expressed as Megabytes per second (Mbps).
Some routers support MU-MIMO technology, meaning Multiple Use, Multiple Input Multiple Output. Where this is present, several devices can use the network at the same time without slowing each other down.
There are a large number of routers on the market, ranging in price from modest to expensive. It is possible to get a decent router for less than $50, and this article aims to take a good look at the best nine.
Which Factors to Consider in a Budget Router
Speed
Check that the router you are about to buy supports the most up-to-date standards. 802.11ac and 802.11n being the two most commonly found. Both will provide bandwidths that will suit the majority of users. Earlier versions of the 802.11 standards are now outdated and should be avoided.
Coverage
It is not too much to ask of a router that it extends the Wi-Fi coverage across all of your property. Some budget routers will, but you will need to look for MIMO technology to guarantee a more acceptable level of coverage.
Design
The design may seem a frivolous factor to consider when the technical specifications carry more weight. However, budget routers will more likely be purchased by people who live in fairly small houses or apartments. A router should always be kept in an open, airy position to achieve the best performance level. In this respect, a well-designed and attractive unit will not be a cause for embarrassment when visitors call on you.
Price
Remember the golden rule when buying any tech items. Always buy the best that you can afford. Remember, though, that there is quite a choice of budget routers, so choosing one that suits you will not break the bank.
1. BEST OVERALL: TP-Link Archer A6 AC1200 Gigabit Smart Wi-Fi Router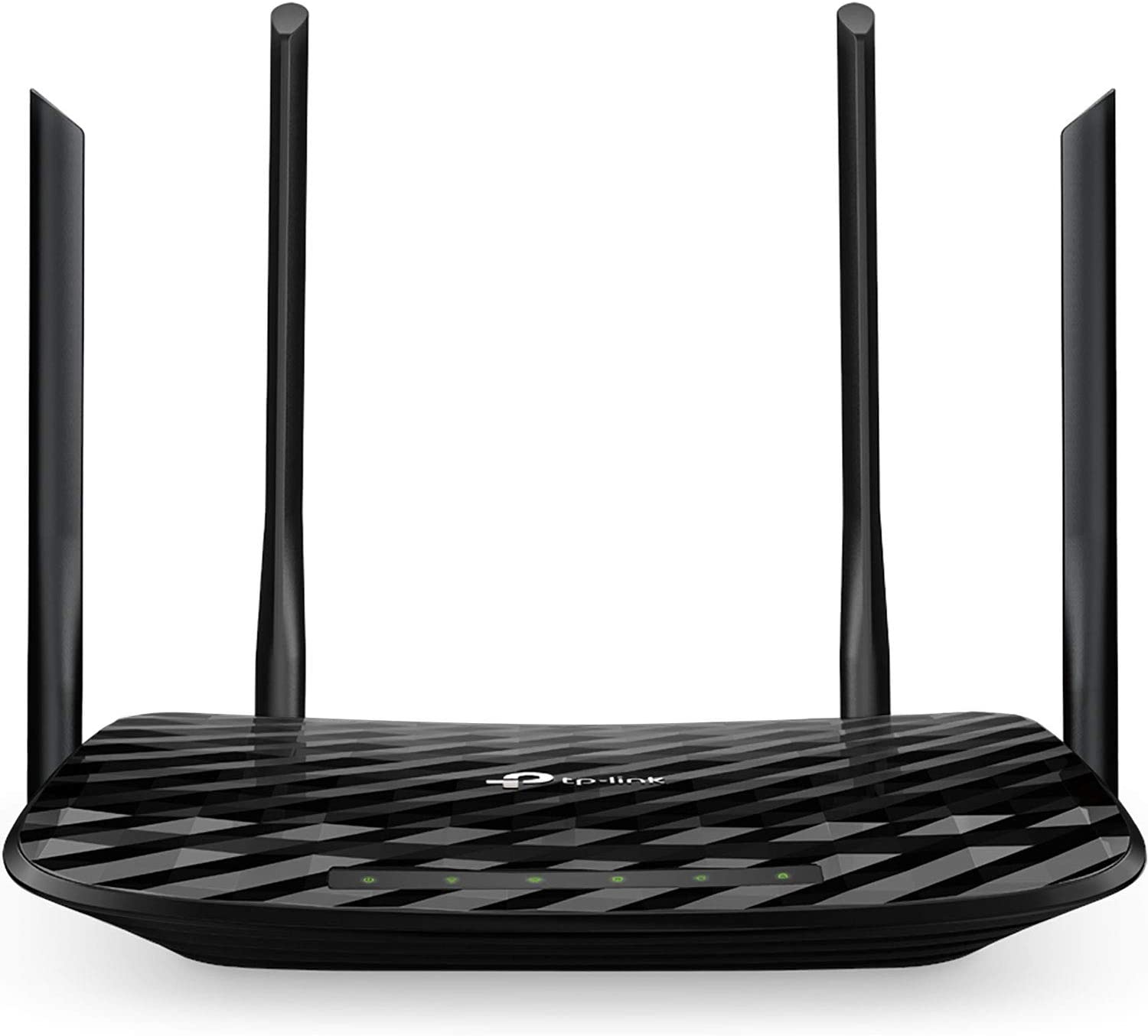 The Archer A6 AC1200 from TP-Link gives a remarkably impressive performance at a budget price. This dual-band router can achieve a speed of 867Mbps at 5GHz. The router works to the 802.11ac wireless standard.
Few of the budget-priced routers will provide the range needed to cover a larger home, and the AC1200 is no exception. The performance will deteriorate the further your device is from your router. If this lack of coverage is a problem, you might be wise to get a decent Wi-Fi extender to add to the network and so push the signal further.
The AC1200 includes four Gigabit Ethernet ports, allowing any of your devices that require higher speed to be plugged in. With MU-MIMO provision incorporated, the need to wire devices it will be rare, provided those devices are 802.11ac compliant.
Pros

MU-MIMO provision is a little unexpected in a budget router
Setup is easy, even for those unused to tech
This router is of outstanding value for money

Cons

The AS1200 is not provided with USB ports
2. BEST RANGE: TP-Link Archer C50 Dual-Band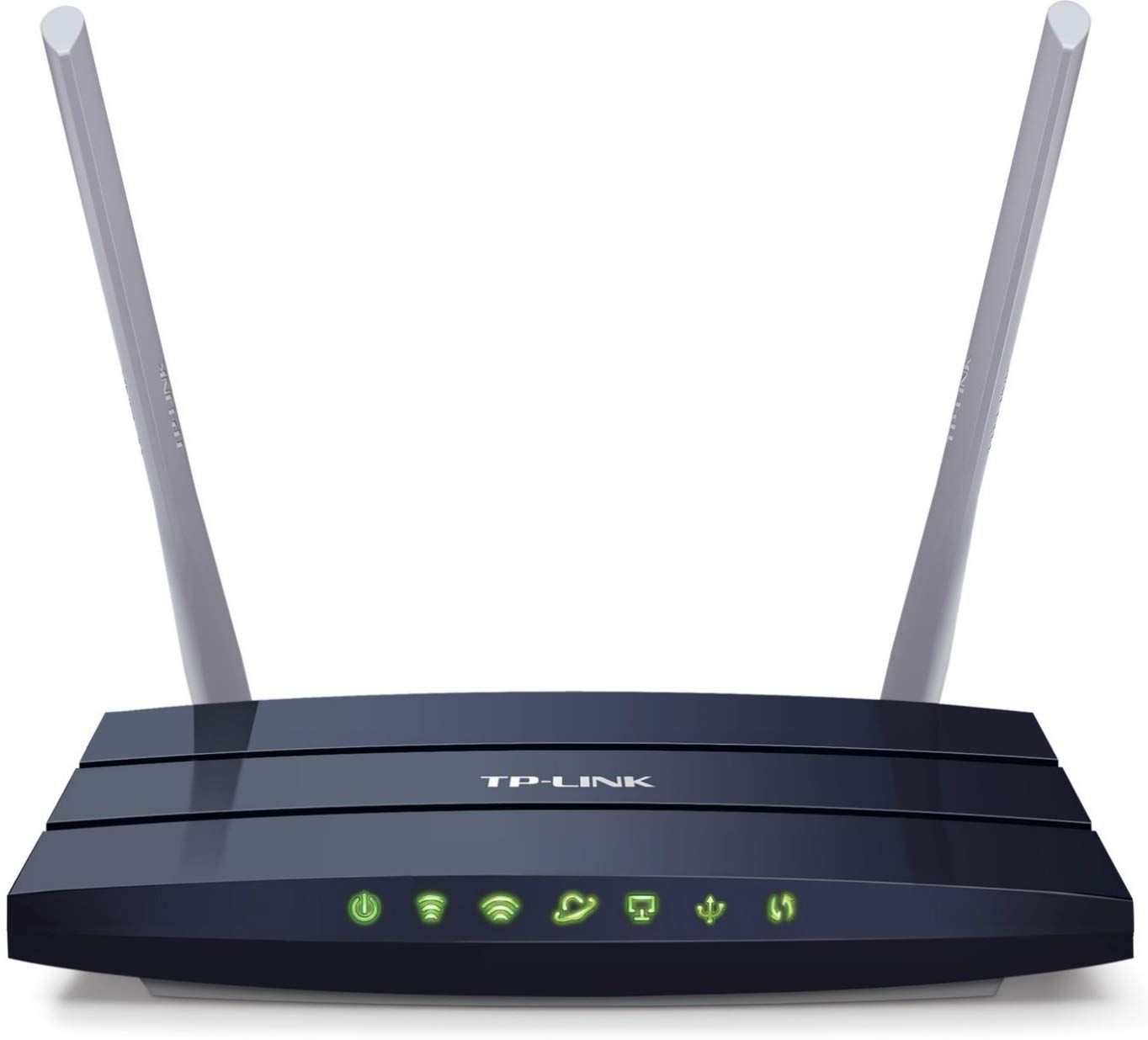 The Archer TP-Link C50 is a dual-band router that supports the 802.11ac wireless standard plus 802.11n backward compatibility. There is one 2.4GHz band attaining speeds of 300Mbps, matched with one 5GHz band, which can achieve 867Mbps. All of this gives enough power for streaming and online game playing in tandem.
The pair of dual-band antennas give a coverage reach of approaching 2,000 square footage. That's not at all bad for a budget router. There are four Ethernet ports at the back of the router, and a useful USB port is also provided.
The design of the C50 is neat and sleek, although not at all innovative. Budget routers tend to perform best in smaller homes, and the C50 does this well. It is not so good where there are more than just a few users calling on its services.
TP-Link provides apps for Android and iOS phones to help you adjust settings. The C50 is a compact unit that will not take up too much space. There is also a warranty lasting two-years, including support for free and setup help.
Pros

The design is neat and stylish.
The range is more than adequate for small properties.
Priced competitively, this is a good buy.

Cons

Achievable speeds are poor.
Build quality is not too impressive.
It doesn't handle more than a few devices well.
3. BEST FOR A HOME OFFICE: ASUS RT-N12 Wi-Fi Router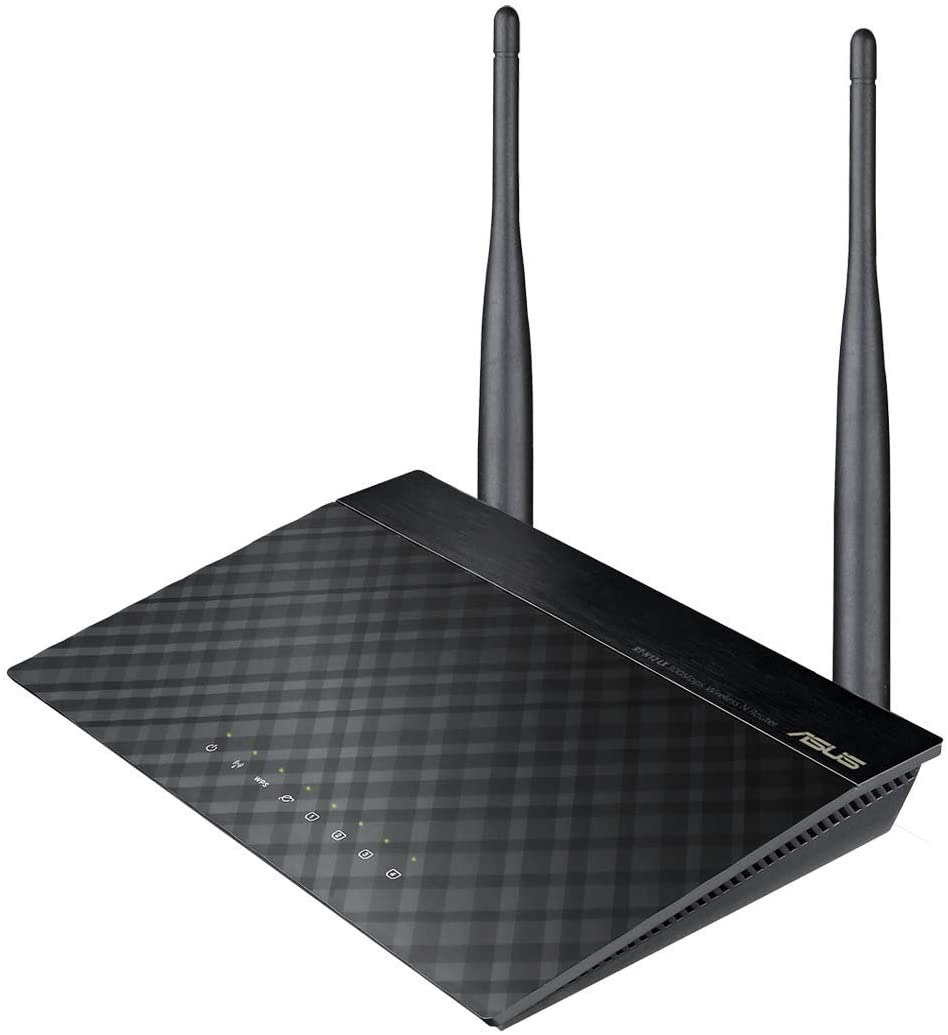 Here we have a router that has been designed with the home office and small businesses in mind. It has excellent coverage, which is achieved through MIMO technology. There are two antennas to push the boundaries of Wi-Fi coverage and it also can establish four SSIDs, which is excellent for an office situation where guests might be frequent.
It's also useful in the home for those parents who need to control their children's access to the Internet. With MIMO technology included and the 5dBi antennas, it means that an RT-N12 does have the ability to achieve decent speeds beyond the 300Mbps claimed by the manufacturers.
Pros

The RT-N12 will work both as a router or a repeater.
Being able to set up four SSIDs makes it a versatile router.

Cons

There is no 5GHz bandwidth available.
Even with its two antennas, the range is still limited.
Inadequate speeds for demanding home or office networks.
4. BEST FOR DESIGN: Linksys E1200 Wi-Fi Router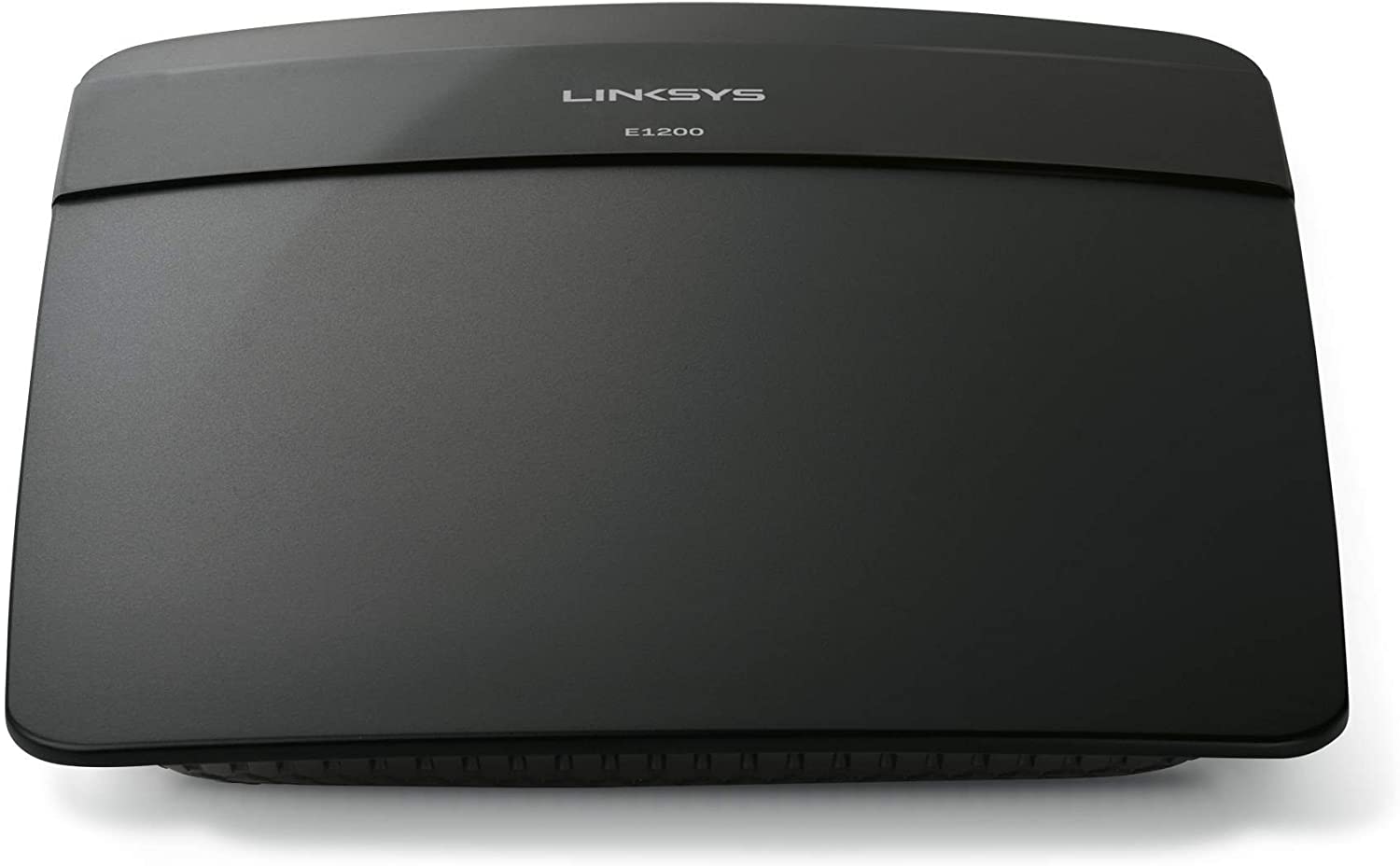 Linksys' E1200 has many features that make it a satisfying capable router that copes well with demanding network traffic. It supports the 802.11n wireless standard, achieves 300Mbps, and has MIMO technology that gives a leg-up to a broader coverage.
There are four Ethernet ports, so wired devices won't get ignored, guest networks can be hosted, and features Cisco Connect compatibility. On the negative side, there are no USB ports, nor Gigabit Ethernet ports. It is a single band router, operating only on the 2.4GHz band, and there is no facility for prioritizing data traffic.
Despite those omissions, the E1200 does still perform well, happily streaming HD video while coping uncomplainingly with the transfer of large data files.
Pros

The E1200 does have MIMO support.
It performs soundly enough over 2.4GHz.
Four Ethernet ports cater for wired equipment

Cons

The fact there are no USB ports might be an issue for some users.
The absence of 5GHz capability means a lack of flexibility.
5. BEST FOR PRICE: TP-Link TL-WR841N Wi-Fi Router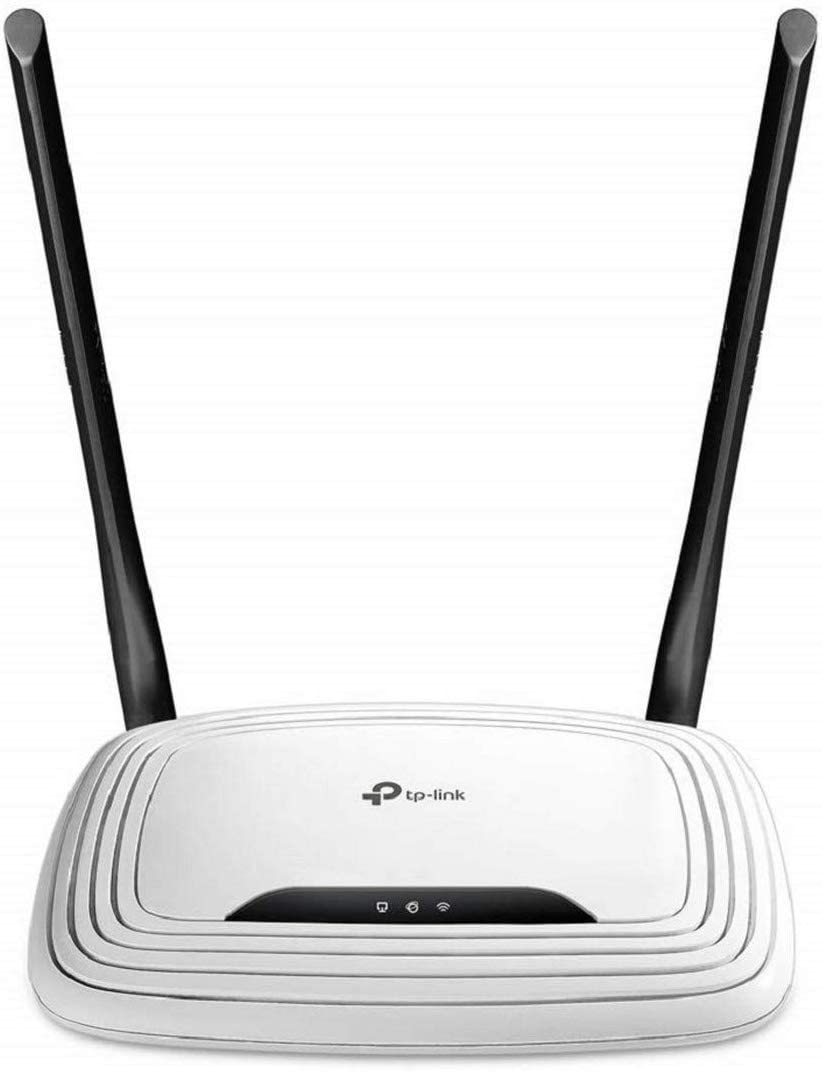 TP-Link TL-WR841N Wi-Fi Router. Budget-priced this router may be but it does turn in a decent performance that will satisfy many users. Its small size makes it space-friendly, so it is ideal for use in a small apartment or a studio. Where there is little competition from lots of devices, this router will perform well. Online gaming, browsing the Internet, or video streaming can all be carried out perfectly adequately.
As a single-band router operating only on the 2.4GHz band, things can get slow at busy times. There is no Gigabit Ethernet support, but only has four LAN ports plus a single WAN port, so it does have to be connected to a separate modem.The WR841N is an uncomplicated router at a basic price. Don't ask too much of it and you won't be disappointed.
Pros

The WR841N can be purchased at a rock-bottom price.
A straightforward setup means getting the router going won't take long.

Cons

The lack of a 5GHz bandwidth does slow things down
6. BEST USE WITH OLDER DEVICES: Netgear WNDR3400 Rangemax N600 Dual-Band Wi-Fi Router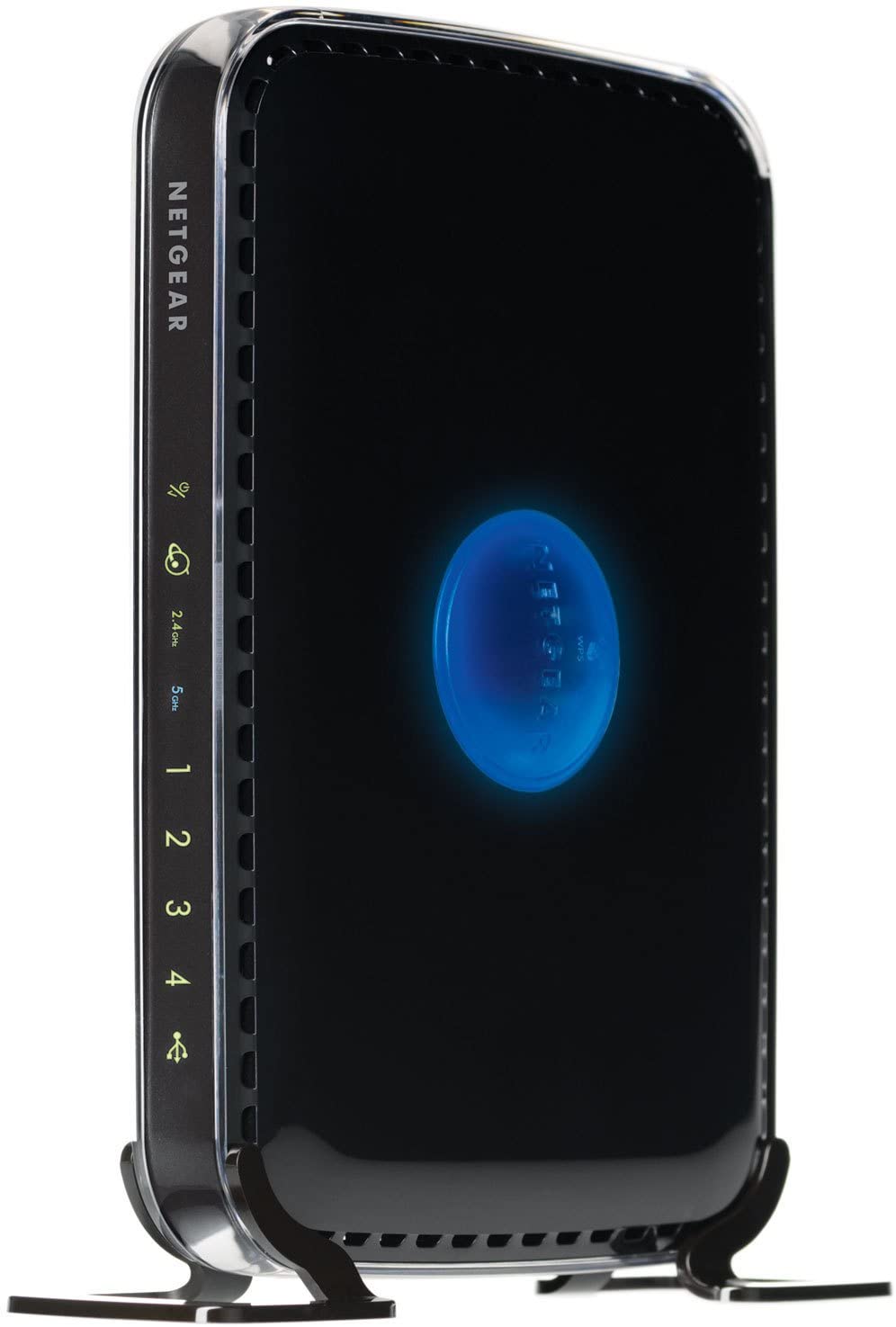 The WNDR3400 Rangemax from Netgear is a venerable router in the classic mold. Decent speeds can be achieved for veteran 2.4GHz equipment at a price pitched towards the budget market. The WNDR3400 Rangemax is a dual-band router, but it doesn't support 802.11ac wireless standards at 5GHz. Rather than that, it uses two 2.4GHz internal antennas, thus creating a wider bandwidth for 802.11n equipment. The result of this is a speed of 600Mbps.
Consequently, the WNDR3400 Rangemax is excellent for a home where there are many Internet of Things devices. There are more of these, in greater variety, appearing on the market almost daily. The Rangemax can separate the traffic coming from those devices onto either of the bands, leaving the other band free for those devices that are higher-performance.
The provision of LAN ports at the back of the router does allow for devices to be hardwired in. There are four of these, but they only provide Fast Ethernet, so for most equipment, you would be best just using wireless connections.
Pros

The two 2.4GHz bands do give some additional flexibility.
At 802.11n the speeds are commendable.
The coverage in the 2.4GHz range is decent.

Cons

The lack of a 5GHz band is disappointing.
No Gigabit Ethernet provision stifles flexibility
7. BEST WHEN TRAVELING: TP-Link TL-WR902AC AC750 Wi-Fi Travel Router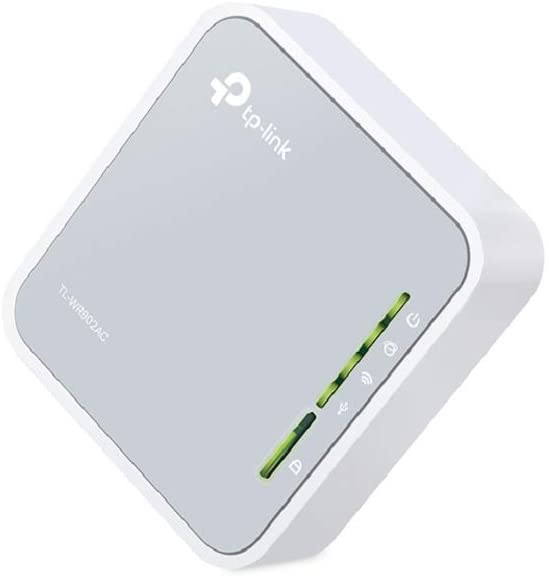 If you travel a lot and want a router to go traveling with you, then the WR902AC from TP-Link is among the best. It is pocket-sized at just 2.64x2.91x0.9 inches, weighs a mere 7.2 ounces, and offers quite a few sophisticated features.
The WR902AC is a dual-band router with both 2.4GHz and 5GHz provision giving speeds near 433Mbps at tops. It has flexibility as well because it is not just usable router but also it can be an access point for Wi-Fi, a Wi-Fi range extender, and to offer Wi-Fi access for a device that only has wired connection capability. It will also act as a Wi-Fi hotspot in conjunction with WISP (Wireless Internet Service Providers) networks. You will need a contract with one of these providers to access a WISP network.
The built-in antennas limit the range to quite a small area, but you will only need limited coverage as you will never be that far from it under normal circumstances. The primary purpose of this nifty little router is to provide access to Wi-Fi in a restaurant or motel room, and it does that job brilliantly well.
Pros

The router has versatility across a range of Wi-Fi applications.
Dual-band provision gives it excellent speed ratings.
It supports 802.11ac wireless standards, making it up-to-date as possible.

Cons

The range is very short, due to its size and the built-in nature of the antennas.
The ports can be a bit fiddly to use.
Related:
Reviews
Wireless Network
Wireless Router