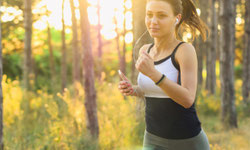 What are 3G and 4G and How Fast are they?
Published: July 19, 2018, 6:23 p.m. in 3G, Mobile Broadband, Android, Mobile Device, Cellphone, How-to, 4G, iOS, Smartphone by Marcos González R.
Have you ever wondered, "What is that tiny thing on the screen of my cellphone that says 4G?" Or, if you are if you have a device that displays a 3G on the top of the screen. I remember when I had this old Samsung Galaxy Mini 2 S6500L that ...
Continue reading