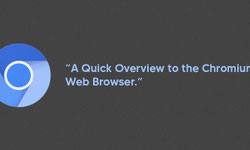 A Quick Overview to the Chromium Web Browser
Published: June 5, 2020, 1:07 a.m. in Browser, Chromium by Emil S.
Chromium is a web browser that is slowly gaining popularity for their ability to give more privacy to its users. It is very similar to Google Chrome, so new users do not have to make considerable adjustments to use it. It is also very popular for web developers who want ...
Continue reading