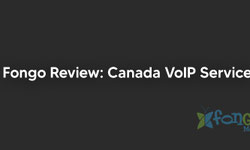 Fongo Review: Canada VoIP Service
Published: Nov. 3, 2020, 2 a.m. in VoIP, Fongo, Reviews by Emil S.
Fongo Mobile is Canada's free app for calling and texting, which is based on VoIP technologies. VoIP enables you to transmit communications and media over the internet to any phone in the country.  All you have to do is sign up with Fongo for your unique phone number and make ...
Continue reading