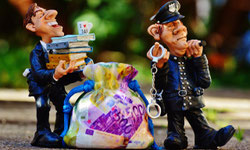 Is Using a VPN Legal?
Published: Oct. 27, 2018, 8:08 p.m. in VPN Service, Security, Virtual Private Network (VPN) by Jonathan
Do you want to browse the internet freely, download an occasional movie or an e-book just because there are no hard copies available for purchase in your area? Maybe watch a little Netflix here and there? We hear you; we all love a good TV show, but is using a ...
Continue reading