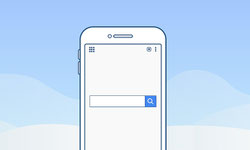 Best Free Mobile Web Browsers that You Should Use
Published: May 14, 2020, 11:02 a.m. in Browser, Reviews, Smartphone by Emil S.
There are a lot of mobile web browsers available for your iOS and Android phones. Each of them has its features and privacy perks. Here is a list of the best free mobile web browsers that you should be using today in no particular order. Google Chrome Topping the list ...
Continue reading