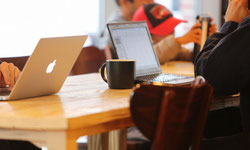 The Ultimate Guide to Internet Cafes
Published: April 27, 2020, 9:17 a.m. in Internet Cafe, Internet Browsing, Internet by Emil S.
Internet cafes are also known as net cafes and cyber cafes. These are establishments that provide computers and Internet access to the public for a fee. Who Usually Uses the Internet Cafe? Internet cafes are a blessing for travelers who do not bring along their laptops on their trip. This ...
Continue reading