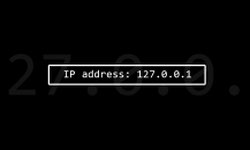 How to Find Your IP Address.
Published: March 27, 2020, 3:04 p.m. in How-to, Home Networking, IP address, Internet by Emil S.
Unlike people, the internet network doesn't identify computers by name. Computers use numbers as identifiers. These numbers are called the IP or Internet Protocol address. Did you know that your computer uses two IP addresses? While it is uncommon for Internet users to know about their IP address, please understand ...
Continue reading