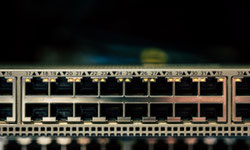 What Is a Computer Network Switch?
Published: March 26, 2020, 3:46 p.m. in Internet Connection, Router, Networking, LAN, Switch by Emil S.
Before broadband routers became a thing, Ethernet switching hubs were more common on home networks. It's a type of network switch, which is a little piece of equipment that bridges multiple computers and devices together in a wired Local Area Network (LAN) via ports. A switch isn't to be confused with ...
Continue reading