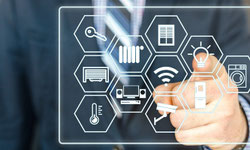 The Basic Types of Network Protocols. Explained
Published: March 14, 2020, 10:13 a.m. in Networking, Security, Network Protocol by Emil S.
Protocols are the backbone of any network, governing all the processes to ensure managed and secure communication between components of the network. In this post, we try to understand what network protocols exactly are and the primary types of protocols. What are Network Protocols? Network Protocols can be defined as formal ...
Continue reading