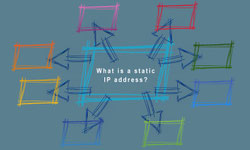 What is a Static IP Address?
Published: March 8, 2020, 2:41 p.m. in IP address, Home Networking, Networking by Emil S.
Firstly, let's spend a bit of time determining what is meant by an IP address. IP means Internet Protocol and refers to the guidelines and rules that govern the operation of the internet. Every device from a computer to a baby monitor that's linked to the internet has an IP ...
Continue reading