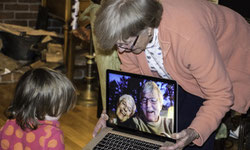 How To Use Skype In Your Web Browser
Published: Feb. 27, 2020, 4:19 p.m. in Browser, Tutorial, How-to by Emil S.
Skype is an internet-based telecommunications application that provides video chats, voice calls, and instant messaging services between computers, tablets, and mobile devices. Its services were initially designed to be accessed only through the application, but have now been made available directly on web browsers. Microsoft announced in 2015 that the ...
Continue reading