Best Downloading Tools For Mozilla Firefox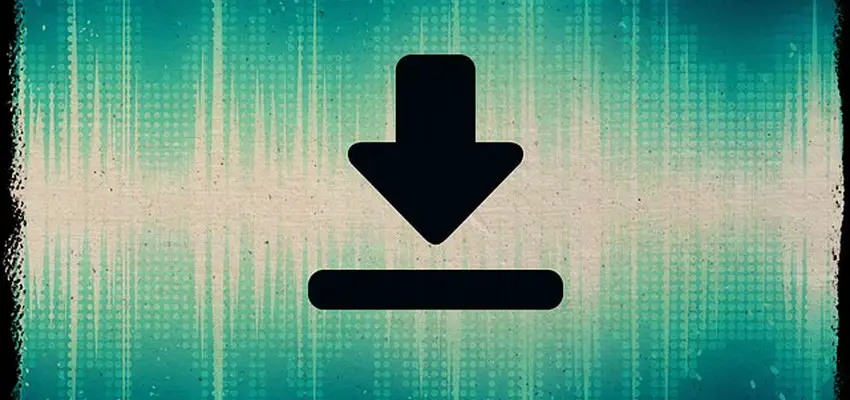 Best Downloading Tools For Mozilla Firefox
Posted Oct. 21, 2019, 8:50 a.m. by
Michael G
Everyone has had cause to save something from the internet for later. It could be a video you would love to watch over and over again or a picture you want to use or a document or software that you need. It would be a pity for you not to be able to save that important picture or that useful document because your browser does not have the necessary tools for downloading them. 
Download managers were created to be able to solve the problem of not being able to save important files from the internet. Wikipedia defines a download manager as a software tool that manages the downloading of files from the internet. Download managers could either be built into a browser such as Mozilla Firefox or made as separate software.
There are many tools available out there that could be used to download a file (files here refer to documents, songs, videos, movies, games, software and even webpages). Having numerous download tools available could confuse internet surfers as to which one is the best to use. 
Some of you might have even sampled several download tools and are not satisfied with their performance. Not to worry, your quest for the best ends here. Let us analyze the best downloaders, shall we?
Video DownloadHelper
As the name implies, this tool helps to download videos. It is an extension for Mozilla Firefox and not a standalone manager. It allows a user to download videos from websites that stream videos such as YouTube, Google videos, DailyMotion, MySpace, Porkolt and DreamHost. Once installed, you will notice the manager's icon, that is, three colored balls (blue, yellow and red). 
The balls start spinning when you get to a site and play the videos on that site. You can then click on the icon and choose the format you would want to save the videos in from the dropdown. This manager has an added feature of being able to save the video to your phone if it is connected to your computer.
Flash Video Downloader
This is also a video download manager that has an extension on firefox. It can download popular media formats such as videos and audios. It was described as the easiest extension that can be used. Upon installation, your files will be downloaded with four easy steps:
Got to the website that contains the video of choice.
Search for the video
Click on the icon
Download and save the video

FlashGot
FlashGet is a standalone and complete download manager and is also one of the best ones out there. It has an add-on called FlashGot which can be used to control downloads on Firefox without having to switch tabs. 
FlashGot supports batch downloads, that is, downloading multiple files at once. It captures the files you wish to download by simply hovering your mouse on it, it also captures highlighted links and images on an active webpage.
It has an added benefit of being able to save passwords for a password encrypted file. Once you, the user, selects the password, it stores it and passes it to FlashGet, the external download manager.
DownThemAll
This is one very powerful download manager. Not only is DownThemAll (DTA) a download manager, it also helps to accelerate your downloads. How about that? A download tool aimed at increasing your download speed. 
As the name implies, dTA can download all types of files you can have on a webpage including the webpage itself. Once a webpage is opened, dTA automatically captures all downloadable links and files and opens them on a tab for you to choose the files you want to save. 
This tool is great when you want to download multiple files from a website with a single click. You can be able to pause and restart your downloads and change their priority too.
Free Download Manager
Free Download Manager (FDM) is similar to dTA but has its unique features as all other tools. Like dTA, it is also a download accelerator. It divides files into several sections and simultaneously downloads them. It has a feature to be able to resume broken downloads so you won't have to restart an existing download. 
The major difference between dTA and FDM is FDM's ability to download files using the BitTorrent protocol. It has an added advantage of being able to download only the important contents of a zip file. This means you will not need to download the whole zip file but you can just filter what you need and discard the rest.
Download Star
It is an extension to Firefox with its icon added to Firefox's toolbar upon installation. It is described as an alternative to DownThemAll for Firefox. You have the option to filter your downloads, that is, if you only want to download videos or images, there's a way to do that. If you do not filter your downloads, Download Star, like dTA captures all downloadable files on the page. There is however no way to pause or resume downloads.
What are the desirable qualities of a download tool? Depending on what exactly you want to download, you can choose from the above tools. But which is the best among the best? Let us compare and contrast their features below:
| | | | | | |
| --- | --- | --- | --- | --- | --- |
| Download Tool | Type | Files supported | Speed | Ability to pause and resume | Cost |
| Video DownloadHelper | Extension | Only videos | Fast | None | Free |
| Flash Video Downloader | Extension | Only videos | Fast | None | Free |
| FlashGot | Standalone | All file types | Fast | Present | Free |
| DownThemAll | Standalone | All file types | Very Fast | Present | Free |
| Free Download Manager | Standalone | Videos, flash videos, zip files, webpages | Fast | Present | Free |
| Download Star | Web extension | All file types | Not too fast | None | Free |
These tools each have their unique features and they deliver something different. In your opinion, which of the above is the best? Are there other better download managers in existence? Leave your comments below.
Related:
Speed
Reviews
Browser
Browser extensions