Articles by Michael G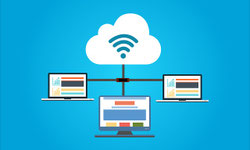 Can't Connect To The Internet? Try This
Published: Oct. 24, 2019, 5:44 a.m. in Router, WiFi / Wi-Fi, IP address, Common Problems
There are many reasons for not being able to connect to the internet. Finding the right one will get you back to enjoying the internet quickly. Troubleshoot your internet connection by using these suggestions.  Obvious Issues There are some obvious things you need to check first. Ruling out these issues ...
Continue reading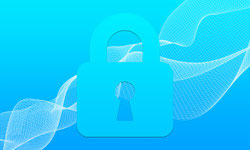 Disabling the Windows Firewall in Windows 10, 8, 7, Vista & XP
Published: Oct. 23, 2019, 7:01 p.m. in How-to, Security, Windows, Tutorial
Designed to help users keep unauthorized users from accessing their files and resources on their computer, Windows Firewall is a must for those who are concerned about their safety. However, some users are interested in disabling their Firewalls for one reason or the other. While some may want to use ...
Continue reading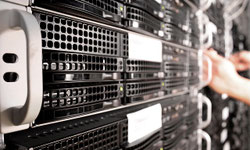 What Is A DNS Server and What Does It Do?
Published: Oct. 23, 2019, 5:43 p.m. in IP address, ISP, DNS
Now that you have decided to take your business online, registered for a domain name and started working on building an online presence, there are some basic things you should know about. One of these is DNS or the Domain Name System.  It is an important part of how the ...
Continue reading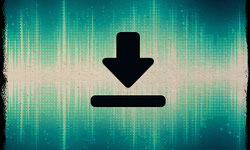 Best Downloading Tools For Mozilla Firefox
Published: Oct. 30, 2019, 8:42 a.m. in Speed, Reviews, Browser, Browser extensions
Everyone has had cause to save something from the internet for later. It could be a video you would love to watch over and over again or a picture you want to use or a document or software that you need. It would be a pity for you not to ...
Continue reading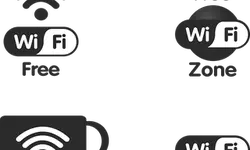 The 6 Best Mobile WiFi Hotspots – 2019
Published: Oct. 25, 2019, 5:58 p.m. in WiFi / Wi-Fi, Reviews, Mobile Hotspot, 4G
Those who travel a lot and don't like relying on open Wi-Fi connections that pose a risk to information would need to consider a mobile Wi-Fi hotspot device. Whether you want to check your email during vacation or you happen to travel a lot for business, a reliable hotspot is ...
Continue reading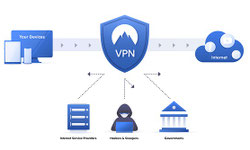 127.0.0.1 IP Address Explained - What It Is & Why It's Important
Published: Oct. 11, 2019, 7:11 p.m. in Networking, IP address, Reviews
IP Addresses provide a way to specify hosts in different ways. There are numerous types of IP addresses in computer networks. Today, we talk about a special-purpose IPv4 address, 127.0.0.1 which seems a little confusing. This IP address is assigned to the local system and is not accessible by other ...
Continue reading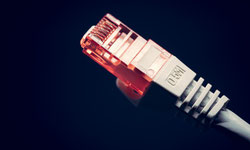 Bandwidth Place Review: Internet Speed Test Site (UPDATED 2019)
Published: Oct. 11, 2019, 6:38 p.m. in Reviews, Bandwidth, Internet Speed, Internet Connection
Bandwidth Place is one of the many websites available, which run internet speed tests. The website has been available to the public for close to 15 years, making it well-experienced in internet speed testing.  An internet speed test can be a useful thing to do when you think your internet ...
Continue reading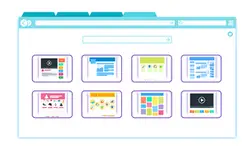 Ways To Quickly Close Your Browser
Published: Sept. 20, 2019, 5:09 p.m. in Internet Explorer, Browser, Firefox, Google, Tutorial
There are quite a few options or ways with which you can quickly close a web browser so that you can switch to something else, but with the help of a few keyboard short cuts, you can very easily and efficiently close a web browser without anyone noticing about it.  ...
Continue reading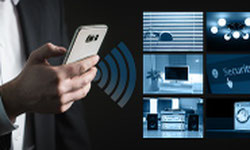 When And How To Turn Off WiFi
Published: Aug. 25, 2019, 5:29 p.m. in Router, How-to, WiFi / Wi-Fi, Mobile Hotspot
Many of you prefer to turn off your Wi-Fi especially when it's not in use. Some also prefer to turn it off to save electricity or when all of their devices are using an Ethernet cable. No matter what your personal reason is, turning off a Wi-Fi is a very ...
Continue reading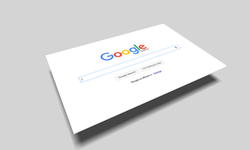 Top Web Search Tricks Everyone Should Know
Published: Aug. 25, 2019, 5:29 p.m. in How-to, Internet, Tips & Tricks, Google
No matter what your question is, the simplest way to find an answer is to Google it. Anyone who is using the Internet will have used Google to search for something or the other. It can be anything starting from how to cook pasta to how to climb Mount Everest, ...
Continue reading