Bandwidth Place Review: Internet Speed Test Site (UPDATED 2019)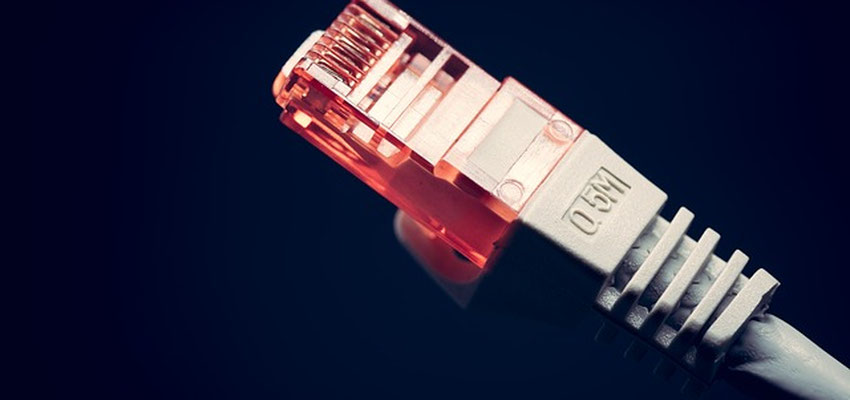 Bandwidth Place Review: Internet Speed Test Site (UPDATED 2019)
Posted Sept. 20, 2019, 6:07 p.m. by
Michael G
Bandwidth Place is one of the many websites available, which run internet speed tests. The website has been available to the public for close to 15 years, making it well-experienced in internet speed testing.  An internet speed test can be a useful thing to do when you think your internet not performing as it should. The results from the test can be compared to the package you purchased from your internet service provider, and any anomalies can be brought to their attention. 
Bandwidth Place is a user-friendly internet speed testing site. You can test the internet speed by simply clicking one button. Your bandwidth connection will then be assessed using servers found in four places across the globe. Each server is located on a different continent. 
The fastest responding server will connect with Bandwidth place and give you a result. The connection will occur as a response on a ping. A ping is a message that is sent from your device to a target IP address; once the target receives the ping, it responds to the host with a message. 
Bandwidth Place will automatically connect to a server. Alternatively, you can select a server to ping. There are twenty servers that you can decide to ping. Your results can be saved or shared once you are done. 
Testing Internet Speed
A speedy internet connection has become an absolute must for most people. The internet has become more important than ever before and is being used by people every minute of the day. Being able to test internet speeds using Bandwidth Place has become very important.
Today's applications use the internet to do everything from freelance work to watching movies. Even home appliances are connected to the internet. Smart goods have taken over the way we live and work. Good internet speed is crucial to run all these devices. 
You have most likely signed up to an internet service provider and chosen a monthly package. This package covers capped or uncapped bandwidth and will have an internet speed connection to the package. For example, the upload or download speed will be 20Mb per second. 
Internet service providers are very reluctant to commit to certain internet speeds. For that reason. The service providers will rather state that the internet speed is "up to" a certain amount. This is a good way for them to avoid issues if your internet does not perform as well as you want it to. 
Internet speed tests help you to address this problem. Bandwidth Place is a site, which provides a quick and concise internet speed test. You can compare the results to what your internet service providers claim they are providing. 
VPNs, which help to hide your identity on the internet, are great systems to use. However, they are notorious when it comes to slowing down your internet connection. You can use Bandwidth Place to check your internet speed before and after installing the VPN, to determine how it affects your internet speed. 
Advantages of Using Bandwidth Place
Bandwidth Place may not be the first name that comes to mind when you think on sites that do internet speed testing. It is worth a try and you will be surprised at its efficiency. There are many good qualities of Bandwidth Place: 
The website is user-friendly and easy to understand
The website works with both computer and mobile devices
Choose your server to ping
Let the website choose a server to ping
Bandwidth Place uses HTML5, which provides optimal results
Results from the test can be downloaded and shared
Live results are shown on screen 
The graphics used are animated and appealing
Disadvantages of Using Bandwidth Place 
Although Bandwidth Place has many good features, there are a few things that need improvement. 
There are a limited number of servers to contact. Other websites have a lot more servers to choose from to ping. 

It is not possible to create an account, which would be useful to keep a log of previous test results
Overall Impression of Bandwidth Place
Bandwidth Place has an appealing interface, which is easy to use and provides clear results. The usage of HTML5 allows for high-quality results. The ability to choose your server for a ping is an added advantage, but letting the site choose one automatically is also great. It will select the one that is the fastest and has the least traffic. 
The gauge to show your internet speed looks like a car speedometer, making it a familiar design when thinking of speed. The speedometer is brightly colored and has clear numerals on its face. The needle of the speedometer will move a lot while the test is taking place. It will settle down once it gets a reading. 
Once the server responds, a chart will open to the right of the screen. The chart will show you the download and upload speeds, the ping time, which server is contacted and your service provider. Additionally, the IP address will be displayed in the chart.  
Tracking of the speed is done by remembering your IP address. You can see past results by selecting the option "My Results". You will have to know your IP address to be able to do this; the site could probably improve this feature and rather offer an account option, where signing in gives you access to previous tests. 
Another good thing is that the site provides news about bandwidth providers. There are other blog posts, which share information on internet services. 
Overall, Bandwidth Place is easy on the eye, operates without any difficulty and you will want to visit the site again. Bandwidth Place has become the favorite site for many people to use and it is clear to see why this is the case. 
The aesthetically appealing site edges above other internet speed testing sites when considering the information provided and usability. Head to Bandwidth Place now to test your internet speed and remember the site for any further internet connection issues!
Related:
Reviews
Bandwidth
Internet Speed
Internet Connection