Internet Speed articles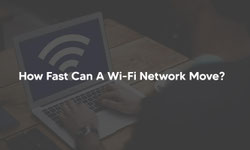 How Fast Can A Wi-Fi Network Move?
Published: June 19, 2020, 1:19 p.m. in Internet Speed, WiFi / Wi-Fi, Internet Connection by Emil S.
A Wi-Fi standard indicates the maximum amount of theoretical speed of a Wi-Fi network. Wi-Fi, like most computer networks, caters to various performance levels, and it depends on the standard of technology that it uses. Previously, the 802.11.ac standard is the fastest. However, soon enough, the new 802.11ax standard moved ...
Continue reading