The 6 Best Mobile WiFi Hotspots – 2019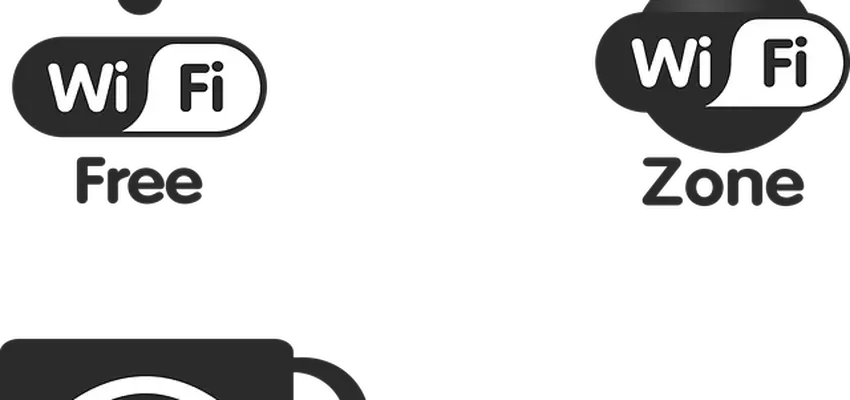 The 6 Best Mobile WiFi Hotspots – 2019
Posted Oct. 21, 2019, 8:46 a.m. by
Michael G
Those who travel a lot and don't like relying on open Wi-Fi connections that pose a risk to information would need to consider a mobile Wi-Fi hotspot device. Whether you want to check your email during vacation or you happen to travel a lot for business, a reliable hotspot is a must-have to stay connected. 
These tiny devices offer a way to get wireless internet connection across countries and solve a lot of problems. They allow connecting to one or more data SIMs to be able to surf safely and privately. 
In this post, we talk about the six best mobile WiFi Hotspot devices to consider in 2019 to stay connected on-the-go.
1. Verizon Wireless Jetpack MHS900L
One of the best choices for a mobile WiFi hotspot, Verizon Franklin Ellipsis Jetpack MHS900L is an ideal pocket-sized companion for internet on-the-go. It allows connecting up to eight Wi-Fi enabled devices to the internet ranging from mobiles and tablets to gaming devices and more. It features a long-lasting battery that allows reliable function for a wide variety of tasks like web surfing, email checking, file sharing, media streaming and more through the Verizon 4G LTE network. There is no need to worry about monthly fees or annual contracts with this provider. The device is compact and powerful and easily fits into purse, pocket, briefcase or backpack to provide a reliable and secure connection on the go. The 2100mAh battery delivers up to 10 hours of usage on a single charge. LED display lets you keep track of signal strength, several connected devices, data usage, and battery life. 
2. TP-Link M7350 Mobile Hotspot
A versatile solution to a simple problem, the TP-Link M7350 is a great mobile hotspot option with support for micro as well as nano-SIM cards. This means the device is compatible with the SIM card you own. It features a tiny display to keep you informed about the connection. It supports dual-band WiFi to deliver an uninterrupted connection to the internet. It allows connecting up to 10 devices at a time and the 4G LTE provides reliable performance. You can enjoy up to 50Mbps upload speeds and 150Mbps download speeds. The battery life is excellent giving about 10 hours of 4G connectivity. It even features a micro SD card slot to offer up to 32GB of optional storage.
3. Boost Mobile ZTE Warp Connect
Though the Boost Mobile network is limited as compared to other competitors, it offers an amazing mobile hotspot for an affordable price. The Warp Connect operates through 4G LTE at any place with a Boost tower and delivers amazing speed. The device connects through the standard wireless protocol to work as a home-based wireless router. It allows connecting as many as 10 devices simultaneously to provide a central hub. It comes with a 2300mAh battery and evidence point to a decent surfing time on a single charge. The device is lightweight and sleek and features a bright LED indicator to display the power status and stability of the connection. It is, overall, an ideal option for those who want a reliable mobile hotspot for a great price. 
4. GlocalMe G3 4G LTE Mobile Hotspot
Whether you are on a vacation or a business trip, the GlocalMe G3 mobile hotspot offers the perfect way to stay connected while moving around the world. Equipped with the patent Cloud SIM technology, this device lets travelers use local SIM cards across over 100 countries to stay online. With a maximum download speed of 150Mbps and upload speed of 50Mbps, it is quite speedy to let you surf the web, read emails and stay connected with friends and family while traveling. It allows connecting up to five devices simultaneously to make it easier to stay connected. It features a 5350mAh battery providing a browse time of 15 hours. GlocalMe offers its own data packages available at competitive prices to avoid the need to buy local SIM cards. 
5. Netgear Unite Explore 815S 4G LTE
This rugged hotspot from Netgear is certainly an amazing choice for users interested in good battery life and fast performance. It is capable of connecting up to 15 devices at once, features IP65 rating to offer dust, water, light and intrusion resistance and works with any data SIM card across the world. The compact, lightweight device has a touchscreen display that helps you stay updated on the network performance. It comes with a USB charging port that doubles as a modem. The built-in 4340mAh battery lasts for about 22 hours of use. The device allows using local SIM cards for data access and utilizes dual bands for optimum signal strength. OpenDNS support facilitates an impressive Wi-Fi range, content filtering, and VPN passthrough. 
6. KuWFi 4G LTE Hotspot
A versatile mobile hotspot device that comes at an affordable price, KuWFi offers excellent browsing speeds. It is compatible with a variety of SIM cards and accepts all the US SIMs including AT&T, U.S Cellular, SpeedConnect, and Redzone Wireless, giving you a lot of options to those who are in search of unlocked connection. It connects via a standard protocol to offer peak speeds of 150Mbps, performing similar to a home router. You can connect up to ten devices at a time to stay connected with friends and family. With a slim profile and lightweight design, the device makes an ideal travel companion as it fits easily into purses and backpacks. 
Related:
WiFi / Wi-Fi
Reviews
Mobile Hotspot
4G