WiFi / Wi-Fi articles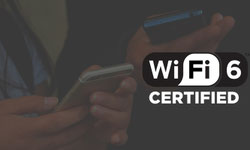 What is Wi-Fi 6?
Published: Oct. 20, 2020, 8:16 a.m. in WiFi / Wi-Fi, Internet Connection, Wireless Network by Emil S.
The Wi-Fi that you regularly use is about to get an upgrade. It is going to be faster, more secure, and will have more reliable connections. Faster internet is becoming the need of the hour. Not only for gamers with a special hatred for latency, with the pandemic and thousands ...
Continue reading