4G articles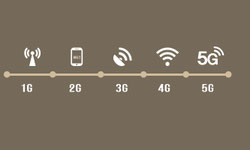 The Difference of 1G, 2G, 3G, 4G, & 5G Network Connection
Published: May 6, 2020, 12:44 p.m. in Internet Connection, 4G, 5G, 3G by Emil S.
The characters 1G, 2G, 3G, 4G, and 5G refers to the wireless technology being used on your cell phone. "G" means "generation." When you connect to the Internet on your smartphone, you may notice that the strength of your signal can be shown in these values next to your signal ...
Continue reading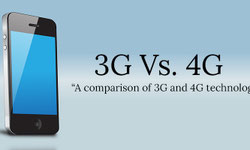 A comparison of 3G and 4G technology
Published: April 30, 2020, 3:37 a.m. in Internet Connection, 3G, 4G by Emil S.
3G and 4G are terms being used to characterize the wireless cellular service's third and fourth generations. 4G is a relatively new innovation, and it generally provides faster speeds when compared to 3G. If you want to know how #4G is precisely different from 3G, this article is for you. We have ...
Continue reading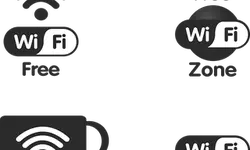 The 6 Best Mobile WiFi Hotspots – 2019
Published: Oct. 25, 2019, 5:58 p.m. in 4G, Mobile Hotspot, WiFi / Wi-Fi, Reviews by Michael G
Those who travel a lot and don't like relying on open Wi-Fi connections that pose a risk to information would need to consider a mobile Wi-Fi hotspot device. Whether you want to check your email during vacation or you happen to travel a lot for business, a reliable hotspot is ...
Continue reading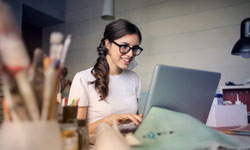 How To Get 3G or 4G Connection On Your Laptop
Published: March 23, 2019, 9:10 p.m. in Broadband Connection, Mobile Broadband, 3G, 4G, How-to by Jodie Barry
Whether it is to save time or to get fast, uninterrupted browsing, we need a high-speed internet connection. When we are working on the go with our laptops, we require a speedy connection more than anything. Forget public Wi-Fi. You can create your private internet connection with the help of ...
Continue reading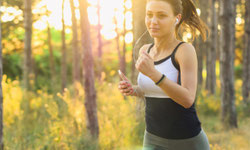 What are 3G and 4G and How Fast are they?
Published: July 19, 2018, 6:23 p.m. in Bandwidth, FAQ, 3G, Mobile Broadband, 4G by Marcos González R.
Have you ever wondered what is that thing on the screen of your cellphone that says 3G (or 4G)? I remember having this old Samsung Galaxy Mini 2 that had said a 3G icon. Like me, maybe you thought "What's that, and what does it mean?" If you're in that ...
Continue reading