How To Get 3G or 4G Connection On Your Laptop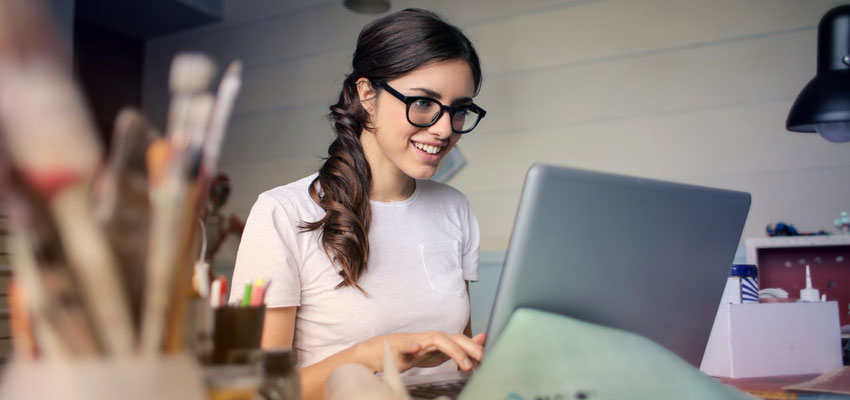 How To Get 3G or 4G Connection On Your Laptop
Posted March 23, 2019, 11:48 p.m. by
Jodie Barry
Whether it is to save time or to get fast, uninterrupted browsing, we need a high-speed internet connection. When we are working on the go with our laptops, we require a speedy connection more than anything.
Forget public Wi-Fi. You can create your private internet connection with the help of additional equipment or just your Android phone. Using hotspots in public may be harmful to your computer inviting hackers to check in your computer since you have already connected to a foreign Wi-Fi device.
USB Mobile Broadband
Using our Android phone is a convenient method of connecting your laptop to the internet via USB cables. The speed of the internet will depend on the network of your phone. Most of the time, a 3G or 4G connection is faster than most Wi-Fi hotspots.
On your phone,
Go to Settings
Select Network & internet
Click On Hotspot & Tethering
Lastly, choose USB tethering.
An average of 2.02Mbps upload and 97Mbps download has been tested so far with USB tethering.
While the convenience of this technique is impressive, the connection can be made with only one laptop.
When you visit Costco, Bestbuy, Target and Radio Shack, you will find lots of USB adaptors for wireless connection.
Laptop Internet Sticks
A laptop stick or 4G/ 3G USB modem is an easy solution when you don't have a built-in wireless card in your laptop. Just plug in the USB modem and play.
Just buy an internet stick and pay for the broadband plan. You can switch the stick from one laptop to another and can even be used as a thumb drive for storage purposes.
Smartphone Hotspots
Using your phone as a Wi-Fi hotspot is perhaps the most used tethering option. With a secure password, it creates a private network to a device or devices. Hotspots may be from hardware devices such as Freedom Spot or a feature on your smartphone.
You connect your laptop to a wireless 4G or 3G mobile hotspot like you would to any Wi-Fi hotspot. Usually, this method can be used to connect more than five devices at one time. On the downside, you have to carry an extra device.
Bluetooth Tethering
It is known that Bluetooth tethering saves more energy than Wi-Fi tethering.
Bluetooth Tethering may not be the fastest thing out there; the speed might be a little slow as it is a short-range wireless technology.
To make the connection work:
Start by pairing your phone with your computer. First, make your Android phone discoverable by long-pressing the Bluetooth icon in the notification area to open Bluetooth settings.
On Your Laptop, Goto:
Settings > Devices > Bluetooth & other devices. Switch this to On and wait for Windows to detect your phone.
Once paired, on your phone, open Settings > Network & internet > Hotspot & Tethering and tap Bluetooth tethering.
Meanwhile on your computer:
Expand the System Tray to find the Bluetooth icon, and right-click it. Select Join a Personal Area Network, find your phone's icon, and right-click this. In the resulting menu, choose Connect using > Access point.
If you face any problems, try the guide to setting up Bluetooth Tethering on your laptop.
The heavy use of Bluetooth may drain your device's battery.
Mobile Hotspots
When you combine a Wi-Fi router and a mobile broadband adaptor, you will get a pocket-sized mobile hotspot.
The features of these devices get better; the Wi-Fi range can extend up to 30 feet, battery life lasts till 12 hours, and it can connect to about ten devices at a time. It comes with a micro USB slot that goes up to 32GB.
If you travel a lot always keep an AC adaptor and USB charging cord handy.
Cellphone Tethering
The act of sharing your mobile data with your laptop is done through cellphone tethering. It may or may not carry charges for extra tethering. Suppose your data plan for a month is 1.5GB and you use up a total 2GB, you will be liable to pay for the extra 500MB.
Use the available tethering apps like Pdanet that enable tethering via Bluetooth or USB cable.
Other than the mentioned approaches, you still have some additional ways for tethering:
Third-party Tethering: You can download apps from Google Play to get paid or unpaid third-party tethering apps. Though this is not illegal, it is definitely against the contract agreement that you signed with your carrier. Their policy includes limiting your data bucket, and by tethering your data, you will use more than the data plan.
Good news for those people who wants to go on a tethering spree, Verizon has decided to stop blocking their users to download and use third-party tethering apps.
Reverse Tethering: A conventional way is the reverse tethering where you connect your phone to your computer to share the computer's internet connection via USB cable.
A rare situation it may be, but no harm in educating yourself with an extra technique. This is useful when you have neither phone network nor Wi-Fi adaptor for your PC. Gnirehtet is a project that allows reverse tethering on your Android. This step does not require any root access, and it works well on Windows, Linux, and Mac OS.
Choose the approaches according to what you need.
Related:
How-to
Broadband Connection
Mobile Broadband
4G
3G