How-to articles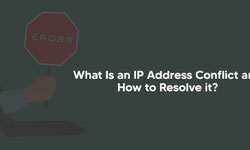 What Is an IP Address Conflict and How to Resolve it?
Published: June 20, 2020, 4:24 a.m. in IP address, How-to by Emil S.
IP address conflicts can be challenging to troubleshoot. The primary reason for IP address conflicts is when two network communication endpoints receive identical IP addresses. Endpoints are mobile devices, PCs, or single network adapters. IP conflicts usually render each one or both affected endpoints inoperable. How an IP Address Conflict Occur ...
Continue reading