Browser articles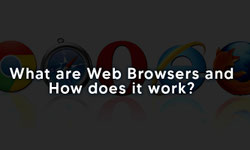 What are Web Browsers, and How does it work?
Published: July 17, 2020, 12:22 p.m. in Internet Browsing, Browser by Emil S.
Web browsers are software programs that run on a computer or mobile device that can find and access websites on the Internet to display their web pages. They're also known as Internet browsers or simply browsers. How Can a Web Browser Locate a Website? The user's computer or device must ...
Continue reading