Best Free Mobile Web Browsers that You Should Use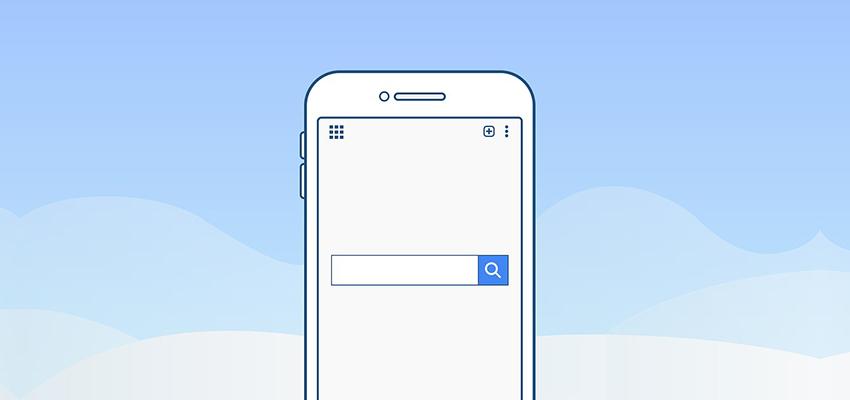 Best Free Mobile Web Browsers that You Should Use
Posted May 14, 2020, 1:16 a.m. by
Emil S.
There are a lot of mobile web browsers available for your iOS and Android phones. Each of them has its features and privacy perks. Here is a list of the best free mobile web browsers that you should be using today in no particular order.
Google Chrome
Topping the list is the most popular web browser from Google. Google Chrome is a popular desktop browser, and it dominates in the category of mobile web browsers as well.
If you are using Google Chrome on your desktop, it makes sense to use Google Chrome on your mobile as well. The app syncs everything from your desktop automatically, meaning you get to have the same login information, bookmarks, and browsing history. A lot of the desktop features can be migrated to the mobile app.
The Google Chrome app comes with a data-saver tool. When you activate it, you can surf the web faster since the feature will compress pictures, videos, and websites. This means you are using 60% less data, and you get to use your bandwidth more efficiently.
You also get to browse the Internet safely because Google Chrome will give you a warning when you are about to download risky files or access suspicious websites.
If you are feeling too lazy to type, Google Chrome has a voice command feature. You can easily do a voice search allowing you to have a hands-free experience. The Google Chrome mobile web browser has the Google Translate tool that can translate web pages for you in case you need to access a foreign website.
When it comes to privacy, Google Chrome has the Incognito mode feature. This will allow you to surf the web without Google Chrome saving your browsing history. You should know, though, that Google collects your data.
Mozilla Firefox
Mozilla Firefox is another popular desktop browser, and the mobile web browser app is fast, customizable, and has full features. Like the desktop browser, you will be able to save your passwords and access your browsing history and bookmarks because of Mozilla's sync features.
When it comes to privacy, Mozilla Firefox has a private browsing mode that has tracking protection. This means that wherever you surf, you will not be saving cookies and ads from those sites will not be following you when you go back to normal browsing mode.
Mozilla Firefox mobile web browser may have no deep integration when it comes to iOS. Still, it has a lot of extensions for Android users. These extensions allow you to customize your browser's appearance, manage passwords, and activate ad blockers. This can give you a more optimized browsing experience.
Firefox Focus
Firefox Focus is another mobile browser app from Mozilla. Compared to the Mozilla Firefox browser, the Firefox Focus is more concentrated on privacy.
This mobile web browser has an ad-blocking feature, which can block off a vast range of web trackers. Because of this, the web pages you want to access loads faster than usual. With just one tap, you can easily erase your entire browser history.
There will be no traces of cookies, trackers, and passwords stored in your device. The best thing about Firefox Focus is that it is very lightweight. It will not eat up a lot of space on your phone because it only takes less than 5 MB.
Opera
This is a mobile web browser that comes with a few tricks that can enhance the browsing experience on your mobile device. Opera has a built-in news feed that offers content that they think you will enjoy based on your browsing experience and your preferences.
It also has an Add to Homescreen feature that will add any website to your device's home screen directly. In case you are browsing on a slow network connection, Opera has the Save Data function that will help you load pages faster.
Like Google Chrome, it has private browsing available. If you use this tab, the websites you access will not be recorded in your browsing history. If you have vision impairments, this mobile web browser gas force zoom that can work on the web page you are accessing to help you read more comfortably. Opera is a great mobile web browser but it is only available for Android devices.
Opera Mini
For iOS users who wanted to use the Opera mobile web browser, they can use the Opera Mini web browser app. The Opera Mini web browser allows you to do what you want online without eating up so much of your data. Using this browser can save up to 90% of your data.
You can browse faster since Opera Mini can improve weak bandwidth. The web browser can block ads, so you get a less annoying experience when you access websites that are filled with advertisements.
You can use unlimited apps with Opera Mini. You can also browse the web in Incognito mode, just like in the Opera app. The Opera Mini app comes with a smart night mode that makes web browsing easy on the eyes during night time.
When you open the Opera Mini app, you get updated on the latest current events happening worldwide since it shows the latest news on the start screen.
Samsung Internet
By the name of this mobile browser, you can tell that this works best for Samsung devices. But it can also work for Android devices that have Android 5.0 or higher, giving any Android device a safe, fast, and smooth browser.
The Samsung Internet browser is an excellent choice for those who do a lot of online shopping. The browser comes with an Amazon shopping assistant that will help you get the best deals. It also has a web payment feature.
This mobile browser is also best for those who have impaired vision because it comes with a high contrast viewing mode. The Samsung Internet browser also comes with 360-video capacities.
The Samsung Internet browser also protects you from accessing malicious websites. It also provides support for content blockers.
Microsoft Edge
If you are using a Windows 10 laptop or computer, you should get the Microsoft Edge app. This will allow you to transfer smoothly from your mobile device to your desktop browser with the Continue on PC feature. It is a fast browser, and the background syncing is flawless.
With Microsoft Edge, you get a built-in QR code reader that can pull up any information with just one tap. If you have a website but hate how messy the layout is, you can use the Reading View tool. This will allow you to reorganize the content you want to read on the web page for smoother reading.
The Microsoft Edge mobile web browser also has InPrivate mode for private web surfing. You can also do a voice search with this browser. The Microsoft Edge has no internal links or connections to Android or iOS, so it offers minimal extensions.
Safari
If you are using an iOS phone, you should consider using the Safari web browser because it is developed for iOS. This means its interface options are designed to coordinate with the iOS operating system. Safari has been around since the first iPhone was released, and with each iOS release, Safari's features are updated.
Safari can sync all bookmarks, tabs, history, reading lists, and passwords on all your Apple devices.
This web browser comes with a setting that allows you to prevent cross-site tracking by marketers and advertisers. It also has an option that will enable you to block all cookies.
Safari has the Auto Reader View feature, which gives you a cleaner presentation of images and text by removing any styling and formatting on the page. You also get the option to save the web page in the Safari Reading List so that you can view it later, even if you are offline. Safari is an Apple-only web browser. It has no meaningful value if you want to use it for your Android phone.
Dolphin
The Dolphin mobile web browser is a free multi-platform that you can use for fast and secure browsing. Although a lesser-known browser, it is packed with a lot of extra features that can tempt users to leave the more popular mobile web browsers they are used to.
The web browser has a sidebar that highlights extra features. With Dolphin, you get players for Flash and HTML5 videos. You can even customizer the browser by choosing a theme, doing a personalized search, and do some customizations for some websites.
You can also sync your history, passwords, and bookmarks from other browsers and platforms that you are using. If you want to use this mobile web browser on your desktop computer, you need to install the Dolphin plugin. Otherwise, you will not be able to use the syncing feature.
Puffin
The Puffin browser app comes with an elegant design with color themes. Its primary selling point is its speed - the browser shifts a portion of the workload to cloud servers when you browse the web. This way, even if a web page can be super demanding, it can still load super fast on your mobile device.
The Puffin browser is the fastest mobile web browser in this list. The Puffin browser app also offers good security. The app is immune to most common viruses. It also encrypts your data from the app to the Puffin server. If you are using a public Wi-Fi hotspot, your connection will still be safe.
It has a compression algorithm that allows you to save data. This means you get to save up to 90%  bandwidth when you are browsing the web. Flash is enabled by default, which can be a good thing but also leaves you open to security risks sometimes.
It has a visual gamepad, and the browser shows a news feed to keep you updated. The Puffin browser has more features, but there is a separate "pro" app that you have to purchase if you want to get the extra features.
Related:
Reviews
Browser
Smartphone