Smartphone articles
Using Your Mobile Phone's Internet Plan to your Laptop
Published: Nov. 29, 2020, 12:32 p.m. in Internet, Smartphone, Tutorial, Mobile Phone, iPhone by Emil S.
You are in a hurry to meet the deadline for a job you are doing on your laptop. Suddenly, the internet goes out. You are in a dilemma. What do you do? As luck would have it, you can still get internet access using your phone. How do you do ...
Continue reading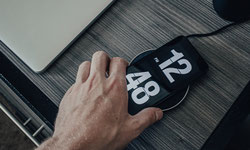 Top 12 Wireless Phone Chargers of 2020.
Published: May 14, 2020, 11:51 a.m. in Reviews, Smartphone, Wireless Charger by Emil S.
Wireless chargers used to be very expensive when the technology first came out. These days, there are now a lot of affordable options to choose from for you to enjoy this hassle-free way of charging your phone. In this article, we list down the best wireless phone chargers available in ...
Continue reading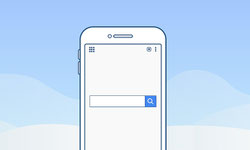 Best Free Mobile Web Browsers that You Should Use
Published: May 14, 2020, 11:02 a.m. in Reviews, Browser, Smartphone by Emil S.
There are a lot of mobile web browsers available for your iOS and Android phones. Each of them has its features and privacy perks. Here is a list of the best free mobile web browsers that you should be using today in no particular order. Google Chrome Topping the list ...
Continue reading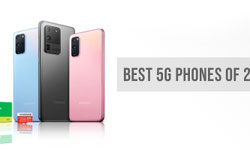 12 Best 5G Phones of 2020
Published: April 17, 2020, 4:10 a.m. in Reviews, 5G, Smartphone by Emil S.
We've rounded up the best 5G-capable phones in 2020 that could usher you into a new era of mobile telephony performance and capabilities no one has never seen before. Are you ready to take a plunge into 5G? 1. Samsung Galaxy S20 Plus Like all s20 models, the S20 Plus ...
Continue reading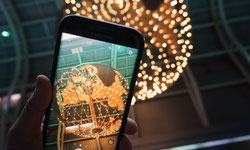 How To Access Samsung Cloud
Published: March 2, 2020, 8:36 a.m. in How-to, Android, Cloud Storage, Smartphone by Mouna SOUA
It's hard to remember a time before smartphones entered the picture, especially considering you're most likely reading this article on yours right now.  Since the invention of the smartphone, companies like Samsung have jumped on the bandwagon and kept the ball rolling endlessly, wringing out newer models with new tweaks ...
Continue reading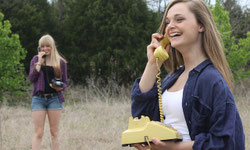 10 Best Free Internet Phone Call Apps
Published: June 10, 2019, 7:39 p.m. in Mobile Broadband, Guest Post, Smartphone by Michael G
If you own a smartphone with an active internet connection, then you can easily make free phone calls using any of the free internet phone programs. By using the internet to make all your phone calls you could save a lot of money, especially when making international calls. There are ...
Continue reading