10 Best Free Internet Phone Call Apps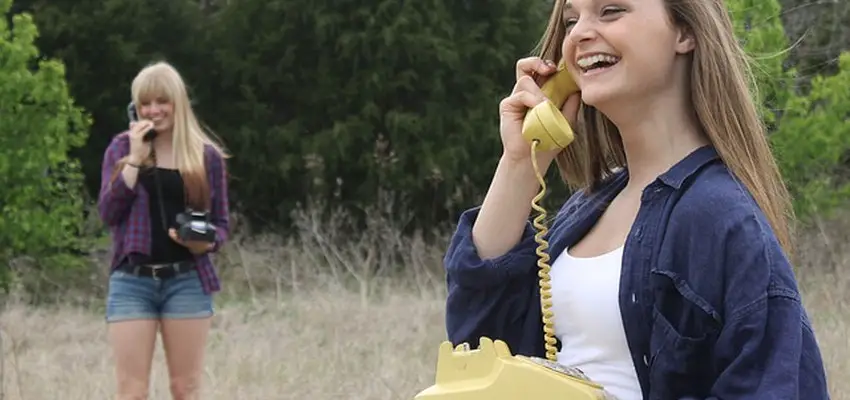 10 Best Free Internet Phone Call Apps
Posted June 10, 2019, 7:14 p.m. by
Michael G
If you own a smartphone with an active internet connection, then you can easily make free phone calls using any of the free internet phone programs. By using the internet to make all your phone calls you could save a lot of money, especially when making international calls.
There are four types of free phone call applications available in the market:
PC to Phone: good for those who don't use a telephone but wish to make a call to someone who does, such a program will easily make a call from your desktop or laptop to a real telephone number.
PC to PC: by using the internet you can even make calls from one PC to another PC.
App to Phone: these are a set of software's which enable you to make a phone call from a mobile device to a real number. With these, you can connect with anyone who is using a mobile phone or even a landline.
App to App: such a service will run entirely either on a smartphone or a tablet, which means that you can make a phone call to another individual only when they are using the same application.
Here is a list of 10 best free internet phone call apps that would work on any device that supports Android, iOS or has a web-browser.
WhatsApp Messenger
WhatsApp is indeed one of the most popular free calling apps, especially after they launched video calling for both Android and iOS devices. WhatsApp is rightly considered to be one of the fastest services even if you are using a 2G network.
It is very easy to use; you can easily find users from your own phonebook. It works on almost all the devices including your desktop or laptop. You just need your phone number to get started with WhatsApp, you can easily start a conversation by viewing in your phone book who all are using WhatsApp.
With WhatsApp, you can also send photos, videos, your location, contacts or any media content to other users as well. When using WhatsApp to make phone calls the only thing you need to ensure is that the receiver also has the WhatsApp installed in their devices.
Facebook Messenger:
A messaging service from Facebook, the Facebook messenger can easily transmit text messages along with making free internet calls from your PC to another PC or from an App to a PC or from an app to an app.
The only requirement to make calls using Facebook Messenger is that both users should be friends on Facebook. It does not support calling on real phone numbers such as landlines.
Hangouts:
Hangouts is a messaging app from Google, with which you can easily make free voice or video calls. It is available for both Android and iOS devices. You can also use Hangouts as an extension with your Google Chrome browser on your desktop.
Viber:
Viber offers you to make phone calls from a PC to PC or from an App to App. The app automatically scours all your contact list and finds other Viber users, which really makes it simple for you to choose who you can call for free.
You can also send text messages and other media content such as videos to other Viber users via this App.
Skype:
Skype is one of the oldest and most popular messaging services that are capable of making free internet phone calls between several different desktop and mobile platforms. It offers you loads of variation in terms of communication like PC to PC, PC to App, App to PC, and App to App also.
You just need to have skype account, after which you can easily find other users in the public Skype directory, or by their email address or phone number. You can also add contacts directly to your contact lists if you know their Skype username.
Line:
LINE is basically a social networking app, that allows you to add friends to your account and view all the updates on your Timeline, that they are posting from their accounts. LINE also supports calling other users either over voice or video. You can also send text messages via LINE.
While signing up, all users get 5 minutes of free calling to anyone, even if the receiver is not using LINE. The only requirement for signing up with LINE is an existing phone number.
Google Duo:
Google Duo, as the name suggests, is also an audio calling app from Google. The sole purpose of Google Duo is to enable you to make audio or video calls, you cannot use it to send or receive text messages.
Snapchat:
Many people use Snapchat for its texting and picture sending capabilities, but you can also make free audio and video calls with the Snapchat app. It is very popular among its users, especially for its image sharing function.
The only disadvantage of Snapchat is that you cannot use the app to call home phones.
Tango:
Tango is an absolutely free service that is capable of making free calls via app to app. You can find new users by searching other Tango users in your phone book and anyone who has Tango installed on their phones will show up as your friends.
One of the best features of Tango is that you can easily find other Tango users that are currently positioned around you by their location.
You can use it to make free video calls and even send text messages.
Telegram:
Telegram is one of the few applications that offer you encrypted, private text messaging and phone calls. The app itself is very easy to use and it also gives you the freedom to log in from anywhere using either your phone or your desktop or Mac.
All the above applications are really easy and quite efficient when it comes to performance. But there are other options also such as Signal, KaKaoTalk, Freetone, Slack, Dingtone, all of which can be used to make free audio and video calls over the internet.
Related:
Mobile Broadband
Guest Post
Smartphone