How to enable Safari Pop-up Blocker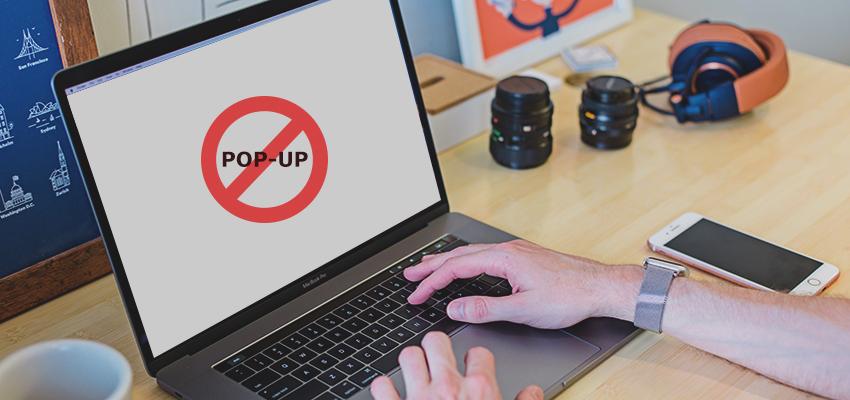 How to enable Safari Pop-up Blocker
Posted April 4, 2020, 12:35 p.m. by
Emil S.
The Safari browser from Apple offers a pop-up blocker for Mac and Windows platforms. It is also present in iOS devices (iPhone and iPad).
Blocking Pop-ups for Mac Platforms
For Mac computers, the Pop-up blocker is available via the Web content section of Safari's settings.
Choose Safari then Preferences from the menu located at the top portion of the Safari page. Click on Websites. Select Pop-up Windows.
Choose the intended action for the present website. The Block and Notify option will block pop-ups on the website and will inform you when it occurs. The Block option will also block pop-ups but does not notify you. The last option, Allow, will allow pop-ups.
If you want to apply this blocking action to all other websites you will visit, check the box next to 'When visiting other websites' found at the bottom-right portion of the page. That will enable the pop-up blocker for all subsequent sites visited.
Blocking Pop-ups for iOS Platforms
(iPhone, iPod Touch, and iPad)
You can also enable/disable the Safari browser pop-up blocker in iOS devices.
Open Settings on the home screen. Scroll down and click Safari.
When you're at the Safari page, look for the General' section. Toggle the Block Pop-ups switch to enable/disable the feature. If the switch is in the right position and turns green, then the blocker is enabled.
Safari Pop-up Blocker Settings for Windows
Unfortunately, Apple has long since discontinued Safari for Windows. The last version adaptable for PC's was the Safari 5.1.7. In case you have Safari on your computer, there are two ways of blocking pop-ups.
The first method is using the keyboard shortcut Ctrl + Shift + K  combination. For the second method:
Select Settings (this is the gear icon) found at the topmost-right portion of the Safari screen.
Select Block Pop-Up Windows at the Settings Menu. Finally, another way of blocking pop-ups in Safari is directly selecting Preferences > Security > Block Pop-Up windows.
Reminders and Other Information about Safari
In some instances, you may need to disable the pop-up blocker, so you can access some sites. Or, you can install available plug-ins that suppress pop-ups and tracking for browsing sessions and individual websites.
Safari is the default web browser for the iPhone, iPad, and macOS. It was offered to Windows but was discontinued in 2012. Safari now has about 50% market share of mobile browser usage in the United States.
Related:
How-to
Windows
Browser
macOS
Safari
iOS
Pop-Up