How to fix DNS Server Not Responding Error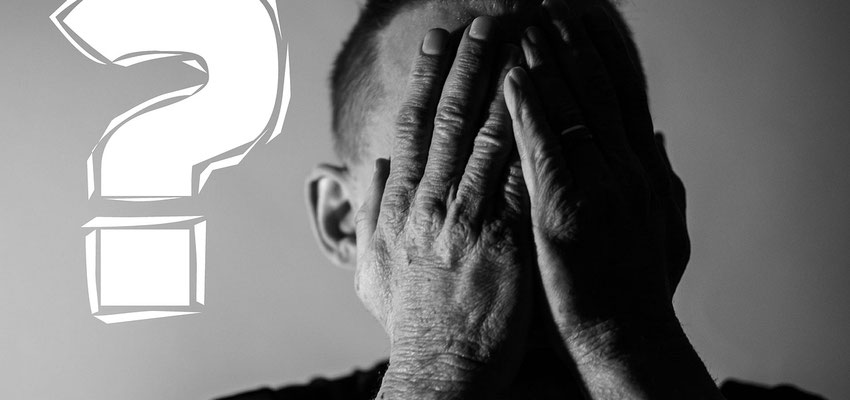 How to fix DNS Server Not Responding Error
Posted Nov. 9, 2019, 8:54 p.m. by
Emil S.
DNS (Domain Name System) is a hierarchical naming system for services, computers, and devices connected to a private network or the internet. This system is responsible for translating hostnames into IP addresses that machines can understand. DNS servers are used because it is easier for people to remember words rather than number combinations and computers use IP addresses to be able to access websites. 
Unfortunately, some users report DNS Server Not Responding error message on their Windows computers when connecting a device to the home network or internet through a Wi-Fi hotspot. In this post, we discuss the main reasons for the failure of internet connection and the quick fixes for the DNS Server Not Responding errors. 
Connection to the DNS Server
One of the major problems related to the Domain Name System fails an Internet connection. Windows 7, 8 and 10 users may see the DNS Server Isn't Responding message in the Windows Troubleshooting window. 
When this failure condition occurs, the device cannot reach the internet. Such a DNS Server error occurs due to one of several reasons. One can follow a step-by-step troubleshooting procedure to identify and address the issue as shown here.
Running Windows Network Troubleshooting in Windows 10
Windows Network Diagnostics help Windows PC users to diagnose problems with the internet connection. Follow these steps to make sure whether your computer reports DNS Server errors:
From the Start menu, go to Settings.

Choose Network and Internet to see a network status window.

Under Change your Network Settings, choose Network Troubleshooter to see the Windows Network Diagnostics window.

You can then follow the steps to start a troubleshooting test and wait for the result. In the Problems Found section, you can see the error message.
Running Windows Network Troubleshooting in Windows 7 and 8
Go to Control Panel from the Start Menu.

Open the Network and Sharing Center.

Under Change your Network Settings, choose Troubleshoot Problems.

Click on Internet Connections to see a new window.

On this window, click on Next. 

Then, choose Run the Troubleshooter.

Next, select Troubleshoot my connection on the Internet.

Let the troubleshooting test run and check the Problems Found area for the error message.
Fixing DNS Server Not Responding Problems
To resolve your Internet Connection failure requires reaching to the root cause of the problem. Here are the main causes of this issue:
Troublesome internet provider

Over-aggressive antivirus software

Malfunctioning TCP/IP and DHCP Services

Misbehaving modem or router
Handling DNS Provider Issues
For most people, their home networks are configured to obtain the DNS server address automatically from the internet provider. In such a case, if the provider's server suffers a heavy traffic load or outage, DNS services might abruptly stop working. Users need to wait till the provider resolves the issues before the DNS Server is available again for use. 
Google, OpenDNS, and other providers offer alternative public DNS Servers. A network administrator might switch the network's DNS setup to the public configuration by inputting the public DNS IP address into the settings. These settings can directly apply to the Windows device by going to the Network and Sharing Center. This solution does not work permanently as devices tend to override these settings with those acquired from the router.
Avoiding Problems Due to Antivirus Programs
Security software that people use on their PC is intended to keep away intruders but they are likely to interrupt internet access when they identify a misbehaving device. Most of this software relies on special databases updated at regular intervals by software vendors. These updates are designed not to disturb normal work and take place in the system background.
Sometimes, mistakes with the updates cause the antivirus software to behave faulty by identifying an infection when it is a false alarm. Such false alarms can make Windows show DNS Server Not Responding errors. To identify if this is the root cause for your problem, deactivate the antivirus program temporarily and run the Network Diagnostics on your Windows PC. 
Replacing a Malfunctioning Modem or Router
A faulty broadband modem or router can often trigger DNS Server errors on network devices. To solve these problems temporarily, you can consider restarting the modem or router to get rid of glitches. If your routers or modems continue causing failures, it is recommended that you replace them. 
Resetting the IP and Clearing DNS Cache
This solution involves executing ipconfig and netsh commands with the command prompt in the Windows. Netsh is a scripting utility that lets you modify the computer's network configuration locally or remotely. Ipconfig is another command-line tool that shows the current configuration of the IP stack on a computer in the network. With these tools, one can reset the DNS cache contents and renew the DHCP configuration. 
Related:
IP address
DNS
Common Problems