How To Use Your Cellphone As A Modem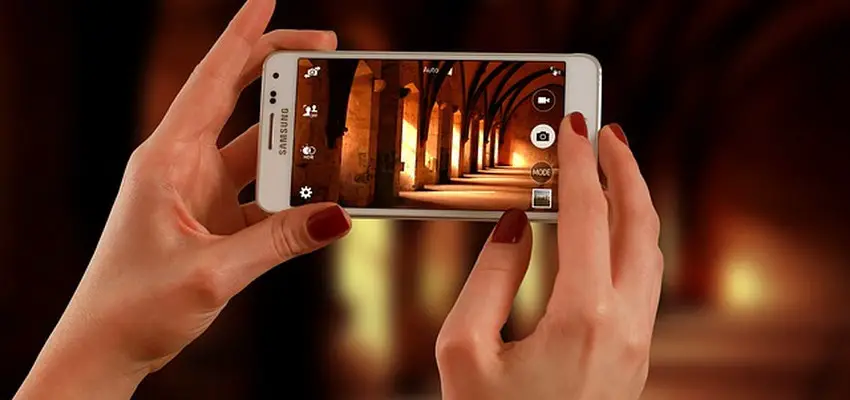 How To Use Your Cellphone As A Modem
Posted July 26, 2019, 6:40 p.m. by
Michael G
For those who wish to have their internet connection no matter where they go and especially for those who don't want to use public Wi-Fi, using their cell-phones as a modem is a nice option. Using your cell-phone as a modem allows you to have internet access on the go no matter where you are. 
Almost every cell phone these days can easily generate a wireless Wi-Fi hotspot that can be used by any number of your devices. Here is how you can get started, to use your cell phone as a modem:
Software Update:
It is always recommended that you update your cell phone with the latest software that is available. Although this is not something that has to be done, it is good to stay updated, so that you reduce any sort of glitches or technical issues that might pop up.
You can easily update the software by going to the Settings menu or app of your device. Some manufacturers list the system update as a software update, but both are the same. 
You can skip doing so, but it is recommended that you use an update of any software because the entire purpose of such an update is to enhance the overall experience of usability and security of your device.   
Switching on the Hotspot:
To use your phone as a modem you will have to first enable it as a Wi-Fi Hotspot. Turning on the Wi-Fi Hotspot is very similar across various smartphones. 
Go to Settings
Find Wireless and network settings 
From the next window, select More; and then go to
Tethering and mobile hotspot 
Many smartphones also have a short cut for the same. By pulling up or down the shortcuts tab present in your smart-phone, you will get various options with icons, from this list tap on the Hotspot icon, to enable your phone as a hotspot for other devices. 
The hotspot network will have a name and by default will be password protected. You can at any time change its name and password to something more easy and convenient. 
To change the name or password, go to Set Up Wi-Fi hotspot and edit the network's name and password or just the password. If you wish just Tick the Show password field so that you know that you have entered a correct one. Now just enable the Wireless Hotspot icon. Your phone now ready to work as a modem and provide internet access to all your other devices. 
Now, using a Wi-Fi hotspot is very easy but the same thing can be achieved by tethering your phone with another device via Bluetooth, Wi-Fi or a USB connection also.  
Wi-Fi Tethering:
Wi-Fi tethering is one of the fastest ways to connect any of your devices to your smartphone. Go to Network & Internet Settings and search for available Wi-Fi connections, as you would normally do. When found, enter the password and within a few seconds, you will be connected to your device. 
Bluetooth Tethering:
You can also use the hotspot by pairing your smartphone with any other device via Bluetooth. Under the same menu, Tethering and hotspot, simply select or enable Bluetooth tethering. 
Now enable the Bluetooth on your PC or Tablet or any other device. Make it visible to other devices by Settings > Bluetooth > click on the name of your smartphone. Now your smartphone will be visible to other devices. 
To pair both these devices, find your smart phone's Bluetooth from the other device you wish to connect it to. Once found pair both the devices, now your PC or tablet is all ready to access the internet from your smartphone, via Bluetooth. 
USB Tethering:
Tethering from Wi-Fi and Bluetooth are really easy and also convenient but some people prefer to make things simpler. And USB tethering is exactly a method which is not only simpler but also easy at the same time. 
To tether your smartphone with your PC or laptop, simply plug your phone into your PC or laptop. For the very first time, it will trigger the installation of various drivers for the purpose. 
Wait for the drivers to get installed. Once finished, open the Settings menu on your smartphone. Go to Wireless and networks, from here select Tethering and mobile hotspot from where you have to select USB Tethering. 
The network icon present in the taskbar of your PC or laptop will now display a wired connection when the set-up is complete and successful. 
All the options stated above, Wi-Fi, Bluetooth, and USB tethering are efficient and easy to use, but when it comes to selecting the best among them USB is considered to be much better than the other two when counting on your phone's battery. 
USB tethering drains your smartphone's battery the slowest, or you can say that your battery will last longer when tethering over USB. Although a good option, Bluetooth tethering is the slowest among the three. 
Whereas overall in terms of efficiency, ease of use and speed, none can beat Wi-Fi tethering. It is one of the fastest and easiest to connect to. But in cases where Wi-Fi tethering is not available the second-best option is USB.
Related:
How-to
WiFi / Wi-Fi
Mobile Hotspot