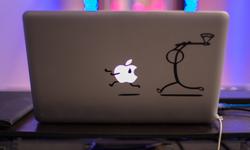 How to Get Free Internet?
Published: June 16, 2018, 9:54 a.m. in Virtual Private Network (VPN), Broadband Connection, WiFi / Wi-Fi, Mobile data, How-to by Serina Rajagukguk
Who doesn't like free things? And who doesn't LOVE the Internet? We love both, so it's only logical that we often try ways to get free internet. And as it turns out, there are some legitimate ways for you to get free internet service anywhere. Below, we're sharing with you ...
Continue reading