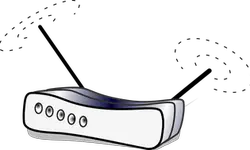 9 Best Long-Range Routers of 2020.
Published: March 24, 2020, 7:35 a.m. in Internet Connection, WiFi / Wi-Fi, Reviews, Router by Emil S.
Every home network is served by a router, which connects the network to the internet and in reverse connects the internet to the network. All the internet-enabled devices at home will be connected to the router so that it can send out their messages, and then send incoming messages to ...
Continue reading