How to Get Free Space from Cloud Storage Services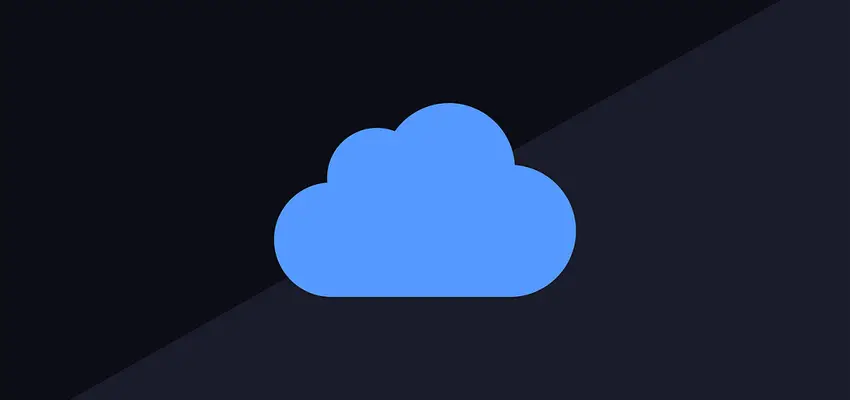 How to Get Free Space from Cloud Storage Services
Posted April 13, 2020, 9:38 a.m. by
Emil S.
There are a lot of cloud storage service providers such as Dropbox, SkyDrive, Box, and many more that offer you a limited amount of free space when you sign up an account with them. But not a lot of people know that they can get a lot more free space with just a few easy steps such as referring to the cloud storage service to your friends.
The free space that you can get does not have an expiration date so you will be having that additional amount of space for as long as the cloud service is up and running. Here is a list of cloud storage services and what you can do to get additional space.
Dropbox
With Dropbox, you get a total of 2 GB free storage space when you sign up for an account with them. But you can stretch that 2 GB into 20 GB without having to spend a single cent!
Referral
When you refer friends to Dropbox, you get 500 MB more space every time that friend creates an account using your referral link. You can get a total of 16 GB more free space through this referral method.
Take the Tour
If you take the Getting Started tour of Dropbox when you create the account, you get 250 MB more free space. If you created your account a long time ago but you skipped on the tour, it is still not too late to do the tour and claim your free space.
Social Media
Connecting your Twitter and Facebook accounts to Dropbox will reward you with 125 MB of space. You also get the same amount of free space when you follow Dropbox on Twitter. You also get 125 MB of space every time you give Dropbox a rating or feedback.
Camera Upload
Dropbox has the Camera Upload feature. This feature lets you upload your media files to Dropbox automatically. If you enable this feature on your computer or phone, you can get up to 3 GB more free space.
Participate in Beta Tests
Dropbox gives away 5 GB of space to users who participate in their beta tests. When you choose to participate, you will be asked to try out and test new features and give feedback after.
Participate in the Dropquest Scavenger Hunt
Dropquest is a scavenger hunt created by Dropbox where you can earn free space when you solve a puzzle. This could be a fun way to pass the time too. You should consult Dropbox's Get More Space page for an updated list of how you can add more free space for your account.
Google Drive
You get a default space of 5 GB with Google Drive and you have to pay if you want more storage space. Google Drive currently does not have a referral program that you can take advantage of. However, some files do not add up to your space limit in Google Drive.
Manage Your Photos
Did you know that there are videos and photos of a certain size that do not add up to your storage? If you can shrink your photos and videos, you can store them for free and this can be unlimited! You should check out Google to get more information as to what kind of media files you can store for free.
Take Advantage of Google Docs
If you are using cloud space for files, you should know that in Google Drive, files saved in Google Docs format will not count towards your storage limit. These files can be spreadsheets, presentations, and documents. If you want to save documents but they are in another format like OpenDocument or Office, all you have to do is to convert them into Doc files.
Get a Chromebook
If you buy yourself a Chromebook, you get more Google Drive storage. If you get the Samsung Series 3 Chromebook, you can get a free storage space of 100 GB in Google Drive for two years. If you get a Chromebook Pixel, you can get a free storage space of 1 TB in Google Drive for three years. If you have the money and you can put the Chromebook to good use, this can be a good alternative for you to maximize the use of Google Drive and get more space.
SkyDrive
SkyDrive is Microsoft's cloud storage service. It does not have a referral program at the moment. However, SkyDrive is still worth making an account with since it offers you 7 GB of free space when you sign up. This is more free space than Dropbox or Google Drive can offer.
Upgrade Your SkyDrive Account
Have you used SkyDrive before? If you have used SkyDrive before it relaunched last April 22, 2012, upgrading your SkyDrive account will give you 25 GB of space instead of the default 7 GB.
Ubuntu One
Ubuntu One is not as popular as the rest of the cloud storage services in this list but it is a worthy one. It offers up to 5 GB of storage space for free when you sign up.
Refer your friends
Ubuntu has a referral program wherein for each person who creates an account using your referral link, you get an additional 500 MB space. You can accumulate a maximum amount of 20 GB through the referral program.
Box
Box gives you 5 GB of free space when you sign up with them. Box is known to give away a generous amount of storage in the past. Past bonuses include getting free 50 GB to users who download the Box app on their smartphones and 25 GB to users who downloaded their desktop PC sync app. Currently, these deals are no longer available. But knowing Box, you should stay tuned always for future deals because they are known to give away a lot of space.
But you should know that Box has its limits as a cloud storage service despite its generosity. It restricts that files being stored in the cloud should just be 250 MB each. With this size limitation, you will probably have a hard time eating up all the space you get in Box.
Other cloud storage services have their referral programs and other gimmicks to help their users own free storage space. So far, the ones on this list are the most reliable and popular. Just remember to always check their websites to see if there are any promos, events, or activities that can help you get more storage space.
Related:
How-to
Cloud Storage
Box
Dropbox
SkyDrive
Google Drive