Top 10 Free Cloud Storage Providers to Suit Your Needs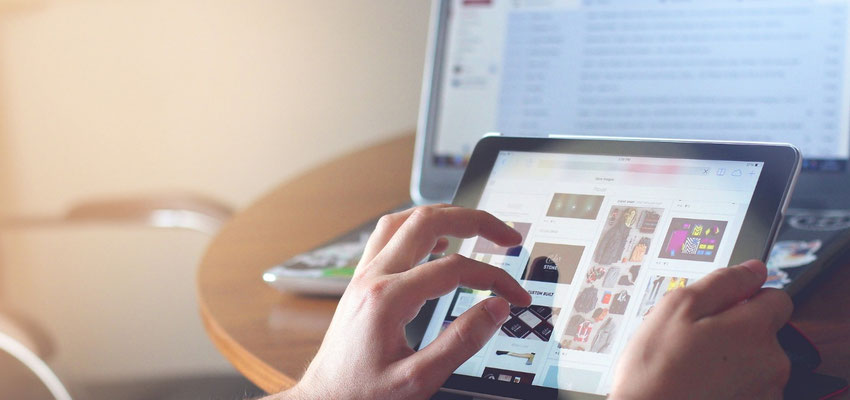 Top 10 Free Cloud Storage Providers to Suit Your Needs
Posted Oct. 24, 2018, 4:15 a.m. by
Cristopher Burge
Losing something important from your computers can make you go into rage mode. To prevent this terrifying scenario, and many more, it's a good idea to create a backup of your data.
However, you need a reliable storage space that you can quickly access if the need arises.
In this article, we will be focusing on a handful of storage solutions.
We chose the ones that we find particularly interesting. Nevertheless, if you want to delve deeper into this subject, make sure to explore a specialized website like CloudStorageAdvice.
There, you will find extensive reviews on various cloud storage options and comparison articles to help you make the best decision for yourself.
Now, here are our top ten picks for free cloud storage providers.
Dropbox is arguably the granddaddy of cloud storage services. 
The service is still alive and kicking even with the plethora of cloud platforms released in the last few years. This is mainly due to its intuitive web interface that remains easy to use to this day.
Despite its popularity (especially in corporate and business circles), Dropbox offers the least amount of free storage space - 2 GB. 
However, this is not necessarily a bad thing. There are many ways to increase the allowed space without paying. 
By inviting your friends to join the service through the referral system, you get 500 MB of free space for each account to a maximum of 16 GB. 
While this might not seem like much at first, 16 GB is more than enough to cover the day-to-day needs of a casual cloud user.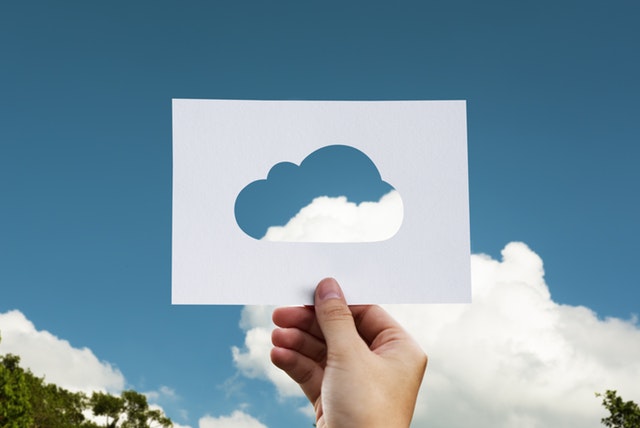 Another great old one, Mediafire has been around for more than ten years. 
As soon as you sign up, you gain access to 10 Gb of free space. An amount that can be easily boosted by 40 GB through a referral system similar to the one Dropbox created. 
Regarding sharing options, Mediafire excels by offering lots of useful features, one of them allowing users to share a file with people who are not registered to the service. It also features a handy Facebook app.
Mediafire boasts a sleek, intuitive browser interface. It also sports a mobile app for uploading and downloading on Android and iOS devices. 
Similar to other cloud storage services, the files are instantly synchronized between devices. 
However, all these features come at a cost - the free accounts are packed with ads. This is a small price to pay considering a large number of useful and convenient features.
If you are an avid Google Drive, iCloud, Mediafire, or Dropbox user, you have probably never heard of pCloud. 
Despite its sleek interface and fair business model, iCloud does not get as much credit as it deserves. Let's solve part of this issue by taking a look at what this service has to offer.
For starters, by creating an account, new users get 10 GB of storage space and a bandwidth allowance of 50 GB of downlink traffic each month. 
The free version is enough to cover the average user's day-to-day storage needs. 
But by paying just $5 per month, you can increase that space to a baffling 500 GB, or 2 TB by dropping five extra dollars. pCloud also offers the option of subscribing to an annual or lifetime plan, which is the less expensive option in the long run.
But you do not have to opt for a paid subscription to expand the free 10 GB storage limit. You can boost it to a maximum of 20 GB by either completing the offers or through referrals, which add 1 GB each.
Whatever the case, pCloud has a very sleek and intuitive desktop and mobile platform. Moreover, it works exceptionally well in office settings as it allows for seamless integration into the workflow. 
Another highly useful feature is the fact that pCloud imposes no limit on file sizes, so technically speaking, you can fill your entire storage space with a 10 GB file with no issues whatsoever.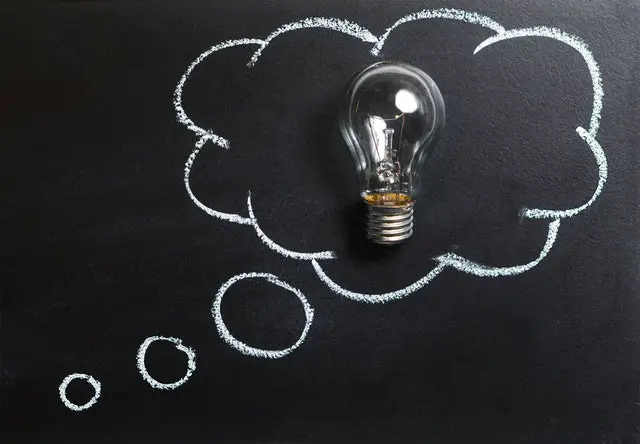 Another cloud storage service that gets less attention than it deserves is Microsoft's OneDrive. 
The free storage limit is quite low (5 GB). 
Fortunately, you can quickly expand it to 50 GB by paying the meager sum of $5. Furthermore, if you own Office 365, you will automatically get 1 TB of space. 
Also, by subscribing to one of the higher tiers, you get free access to several Microsoft Office software which can be used on up to seven different devices.
Students have it even better. 
With a valid school email access, you get a baffling 1 TB of free storage space. 
The package also includes free access to Office 365, more specifically to software such as Excel, OneNote, Microsoft Word, and PowerPoint.
Mega is an exciting cloud storage service that offers lots of free space. Its secure infrastructure also ensures data safety. 
Back in 2012, when it was first released, Mega was the cloud storage service for people who eschewed mainstream options such as Dropbox and Google Drive.
While Mega has gone through several changes and a revamping, its spirit remained largely intact.
If you are looking for a cloud storage service that is both generous regarding free storage and secure, then Mega might be right up your alley.
First off, new users are greeted with 15 Gb of free space just by creating a basic account. This amount is while sufficient to cover day-to-day necessities.
However, it can be easily increased by paying 5 euros per month for the first-tier subscription program. The program gives access to 200 GB of storage space, in addition to a 1 TB monthly bandwidth limit.
But Mega's perks extend beyond its storage space capabilities. The company has one of the most secure infrastructures on the market - not only are the files automatically encrypted, but users can make their encryption keys. 
The encryption aspect applies to file transfers as well, as the data is encrypted end-to-end during transit to prevent any intruders from intercepting it.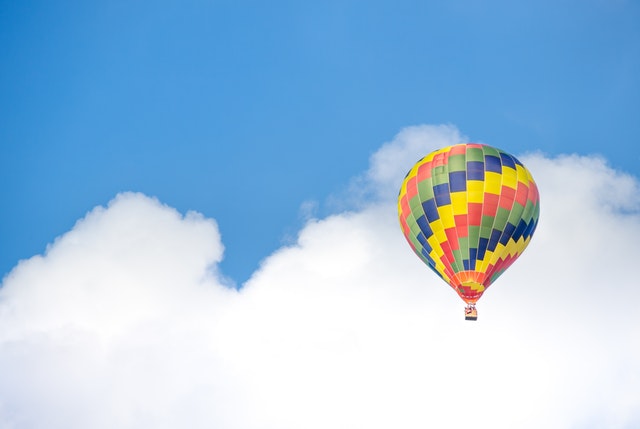 Released 11 years ago, Backblaze is, perhaps, one of the most convenient cloud storage solutions on the market. 
As a storage provider, Backblaze offers two types of services - B2 Cloud Storage and computer backup for Mac OS and Windows users.
This highly versatile cloud storage and backup service, which, by the way, offers unlimited file size support, boasts the lowest prices in the industry as far as storage and download are concerned. 
For instance, one gigabyte of cloud storage will cost you $0.005 per month, while one downloaded gigabyte will cost you a meager $0.01.
If you're interested in backup services, Backblaze has your back, pun intended. 
Featuring full integration with Synology, virtual machines, CloudBerry, and others, Backblaze can back up your files and workflows for about $5 per month per terabyte. 
Don't forget that the cloud storage provider also offers tailored plans.
FlipDrive is a user-friendly cloud storage and backup provider great for storing documents, photos, and movies. 
Perhaps it is not as versatile as Backblaze or Dropbox, but it is cost-efficient and easy to set up and to use.
The basic plan offers 10 GB of cloud storage free of charge, with a 25 MB file size limit. 
You can also sync your folders and files across all your devices and install additional applications such as Contacts, Bookmarks, and Photos.
FlipDrive's plan offers 25 GB at $5 per month. If you can't figure out whether this is the right plan for you, there's a 15-day free trial.
Other features include a 1GB file size limit, a direct link to files, folder permission, and sharing your favorite files and folders.
The last two pricing tiers are called Professional and Business. 
The Professional backup and storage plan is the provider's most sought-after product and for good reason - 100 GB storage space, no file size limit, and $10 per month.
As for the Business plan, you have 250GB storage, unlimited file size limit, and a price to match - $20 per month.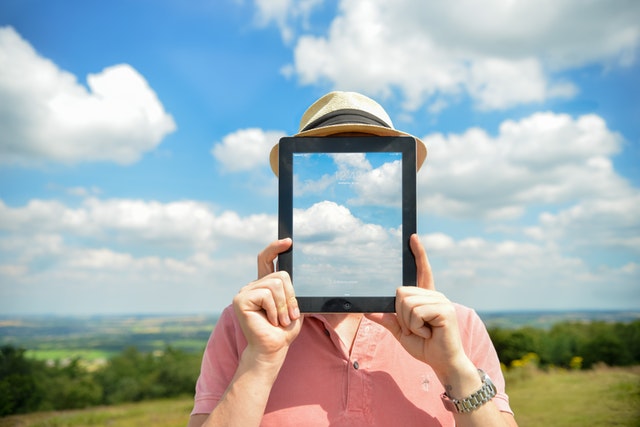 IDrive is yet another great approach if migrating data to the cloud or backing up your machines is what you have in mind. 
With a user-friendly interface, IDrive is an excellent choice for both home users and businesses.
As far as pricing goes, the cloud storage and backup provider offers a basic, cost-free plan, with 5 GB of storage. No credit card is required and, as a plus, you can refer your family, friends, or coworkers to get extra credits.
There are two additional plans - the IDrive Personal made for a single user and an unlimited number of computers, which costs $53 per year for 2 TB of storage space. 
Of course, you can also upgrade to the 5TB plan, which will cost you around $85 per year.
As far as the business plan is concerned, the pricing is $75 for the first year for unlimited users, servers, and computers. If you want more space, you can opt for the 250 GB plan for $150 per year or the 1.25TB plan for $375 per year.
Marketed as one of the most powerful visual sharing platforms on the market, JumpShare is your best bet for sharing and editing photos or videos in real-time. 
It is easy to set up and use.
And, as far as the pricing is concerned, JumpShare has you covered regardless if you are a home user or a company. So, the cloud storage provider's basic plan is free of charge. 
Moreover, it allows you to store 2GB worth of files and folders, with a 250 MB upload limit and 30 seconds of screen recording.
If you are looking for that extra something for your projects, you should consider the Plus plan. It costs $8.25 per month and features 1TB storage, 20 GB upload limit, and unlimited screen recording. 
For businesses, JumpShare offers 2TB of space, no upload limit, shared team workspace, infrastructure, and permissions for $12.50 per month.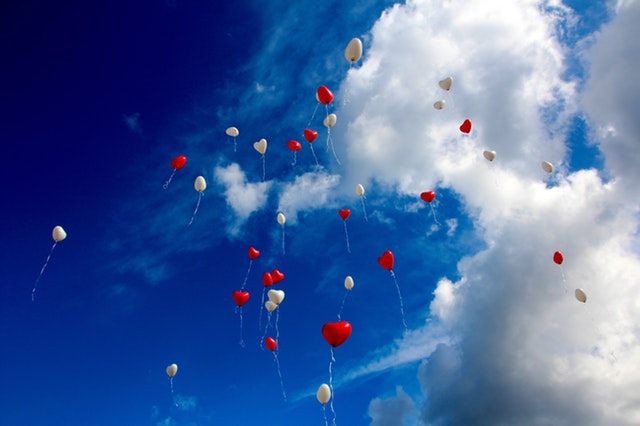 Designed with companies' needs in mind, Axway's Syncplicity is a robust cloud storage infrastructure. 
It features powerful real-time document protection and backup, data migration, mobile collaboration, and more.
When it comes to pricing, Syncplicity has four plans.
A Personal Edition, free of charge, offers 10GB.

The Business Edition costs $60 per year and offers 300 GB of storage space.

Enterprise and Enterprise for US Government. For pricing, you should contact the cloud provider.

 
Conclusion
While in the past, the market was dominated by a handful of cloud storage services, and people were limited to only a few options, nowadays we are experiencing the opposite effect.
There are so many of them that it is tough to decide which works best for us. 
Hopefully, the options that we have highlighted in this article will shed some light and make your choice easier.
Related:
Reviews
Guest Post
Cloud Storage