How to Acquire a VPN Service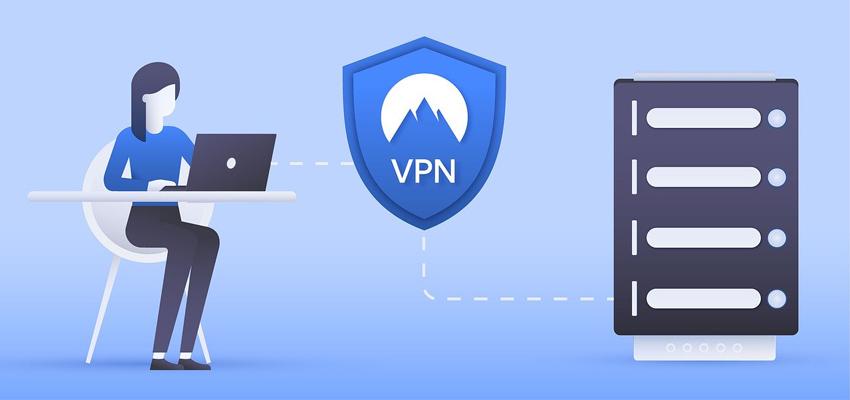 How to Acquire a VPN Service
Posted April 15, 2020, 1:55 p.m. by
Emil S.
You're probably aware of what a Virtual Private Network is, and its capability to keep your privacy as you surf the internet. The information you don't know could be the way of getting a VPN service and setting it up. No need to fret, we're here to help you out!
In this review, we will cover the fundamentals of VPNs, learn how to acquire the perfect VPN, and find out the way of setting the service up. It's rather very straightforward, despite what you may have heard or thought, and you can immediately benefit from having online security and greater privacy.
Why Should You Utilize a Virtual Private Network?
A Virtual Private Network is a service that enables you to surf the internet privately and anonymously. It accomplishes this by concealing your true 'IP address' and by encrypting all your online activity/traffic as it goes through open networks. The dual process of encryption and IP masking allows VPNs to accomplish the following things effectively:
Conceal your identity and location: IP masking conceals your online traffic, preventing efforts by your internet service provider, marketers, websites, and search engines of tracking you.
Conceal your private information over open Wi-Fi: (Even in public places) Encryption helps inhibit potential hackers from illegally acquiring your security credentials, or from snooping on your private emails, conversations, or chats.
Acquiring a Virtual Private Network
There are two methods to acquire a Virtual Private Network service.
Look for a VPN provider online. Try to do some independent research for the various VPN options to find the optimal provider to suit your preferences and requirements. There are low-cost, premium, and free services available.
Try to acquire a VPN in your school/university or work. They could provide a free VPN service, particularly if you mostly work by remote (while traveling or from home).
Regardless of what you choose, it is essential to ensure the VPN facility you use will have the appropriate features, speed, and server locations for your requirements.
Choosing the Best VPN
The appropriate VPN for your needs will be contingent on your intended use of the internet.
Basic online privacy at home, work, or school: Maybe your main issue is surfing privacy. In that case, you can consider opting for a 'budget' or 'premium' provider that offers 'OpenVPN' protocols.
Protection over public Wi-Fi: If you need to protect confidential data while accessing open Wi-Fi, it would be better for you to avoid getting free facilities, and choose a provider that offers protection packages for several devices.
Fast speeds for file sharing and torrenting: If you prefer a VPN exclusively for torrenting, you'd have to choose a premium provider offering strong encryption protocols, fast speeds, and exclusive 'P2P' servers.
Outsmarting Geo-restrictions. If your ultimate goal is side-stepping geo-restrictions for communication and entertainment purposes, a good choice would be a provider that offers unlimited bandwidth and fast speeds.
As far as choosing a Virtual Private Network is concerned, cheap or free isn't always the better way. Most of the time, it's worth paying a little extra for fast and reliable service, as well as having the best security protocols and encryption for your requirements.
Setting Up a Virtual Private Network Service
Setting up your VPN is very easy. When you've made your selection of a VPN service provider, you can start by visiting the provider's website.
Choose the corresponding software platform for your gadget, e.g., Linux, Windows, Mac, etc. Most VPN providers offer you a free trial. Some will give you options for making monthly or annual payments.
Once you start using the services (free or paid), you will be provided login credentials or activation code. Be sure to keep all this information somewhere safe; you'll be needing them later.
Start downloading and installing the software onto your device. Contingent on the plan/package you choose, you may need to install a supplementary server settings file. However, most of the time, the software provided is complete.
After successfully installing the software, you can then start the Virtual Private Network service. You will be provided a list of possible servers to use for connecting. Select your preferred location and the server you prefer to access.
Now, you're done! Once you connect to the Virtual Private Network, you can avail of all the advantages of using a VPN, primarily greater freedom and privacy as you surf the web.
Additional Information
Use of VPN
A Virtual Private Network (VPN) is a cybersecurity measure to create a virtual passageway (tunnel) where your data is encrypted. That way, no one can monitor or track your activities online. A VPN does that by masking your actual IP address with an assigned substitute coming from a different country.
For example, you are in Japan and select a remote VPN server located in the US, the particular website you are accessing will think you are in the US.
VPNs also allows you to bypass government restrictions. That means VPN not only preserves internet freedom but also protects your information from potential pirates. There are a large number of VPNs offering varying levels of services at different prices. You must choose the most appropriate VPN for your streaming or browsing platform.
The best way is to search online using the keyword "best VPN for (name of the streaming app)." So, that means each streaming app or platform will result in a corresponding list of VPN providers most apt for it.
The Disadvantages of using VPNs
Browsing speed may vary or significantly slow down. VPNs don't work with Apple TV, Xbox, or Chromecast
What are the Essential Factors to Consider When Choosing a VPN Service?
Free Trial period is the best time for you to test whether the particular VPN suits your needs. So choose a service with a free trial period long enough to make your evaluation.
Choose a VPN that can serve you in a particular country where your target website server is located. The number of servers a VPN company possesses is irrelevant if it does not have the right server where you need it. The number of devices that can be connected simultaneously. Ideally, the more connections, the better.
Choose a VPN provider that is compatible with your home router. That is to ensure that all traffic (incoming and outgoing) goes through the VPN service.
Choose a VPN service with the right security protocol for your desired level of protection.
Check if the VPN provider offers a kill switch, or the ability of a VPN client to stop sending data when a connection is disrupted.
Don't choose a VPN provider that logs detailed surfing information. The government can get access to the info, and the company may sell it to marketing concerns.
Don't believe the advertised speed of a VPN provider. It does not matter as all VPN services work through your ISP connection, so it is dependent on that fact. Again, here is where the free trial period is vital.
The Price of the VPN service is less important than its availability in your location. Look for deals that can give you some savings, but again, test the service during the trial period.
Conclusion
Choosing the right VPN service provider for your particular needs should be based on your specific situation and requirements. It is always prudent to seek advice, but nothing beats doing your research and trusting your judgment.
Related:
How-to
Virtual Private Network (VPN)
VPN Service