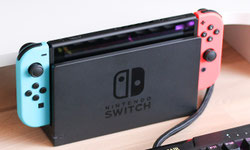 A Guide to Access Hidden Browser in Nintendo Switch
Published: April 3, 2020, 9:40 a.m. in Nintendo, Tutorial, How-to by Emil S.
The web browser is a common feature integrated into most electronic devices. The Nintendo Switch seems to be lacking this, but it has the NetFront Browser NX. Similar to the Nintendo 3DS XL, the NX's primary function is to enable your device to go online via Wi-Fi connection. The only challenge is that this ...
Continue reading