How to Connect Your iPad to Your TV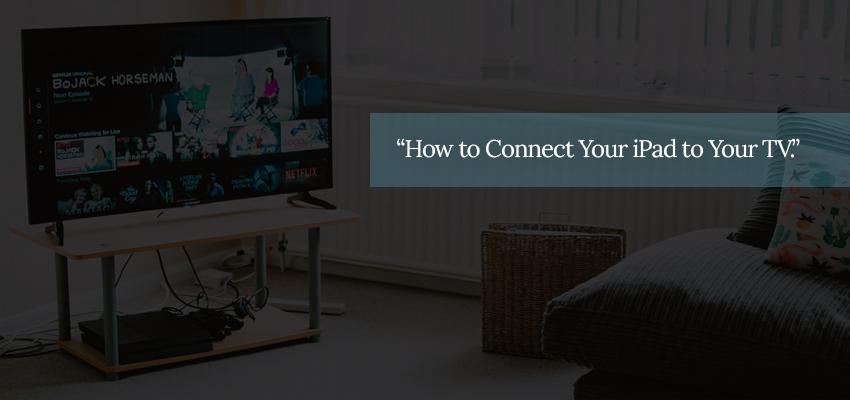 How to Connect Your iPad to Your TV
Posted May 2, 2020, 9:05 a.m. by
Emil S.
Here are some ways on how you can connect your iPad to your TV wirelessly or even using a cable wire so you can enjoy watching from a bigger and wider screen.
Connecting through Apple TV and AirPlay
Apple TV uses AirPlay and this provides you a wireless way to connect your iPad to your TV. The best thing about using Apple TV is that it already has built-in apps. Apple TV has Netflix, Crackle, and Hulu Plus so you do not need to connect your iPad if all you want is to do some streaming.
Wireless connection through Apple TV is also compatible with iPod Touch and iPhones. You can use your speakers to play music and stream videos via AirPlay.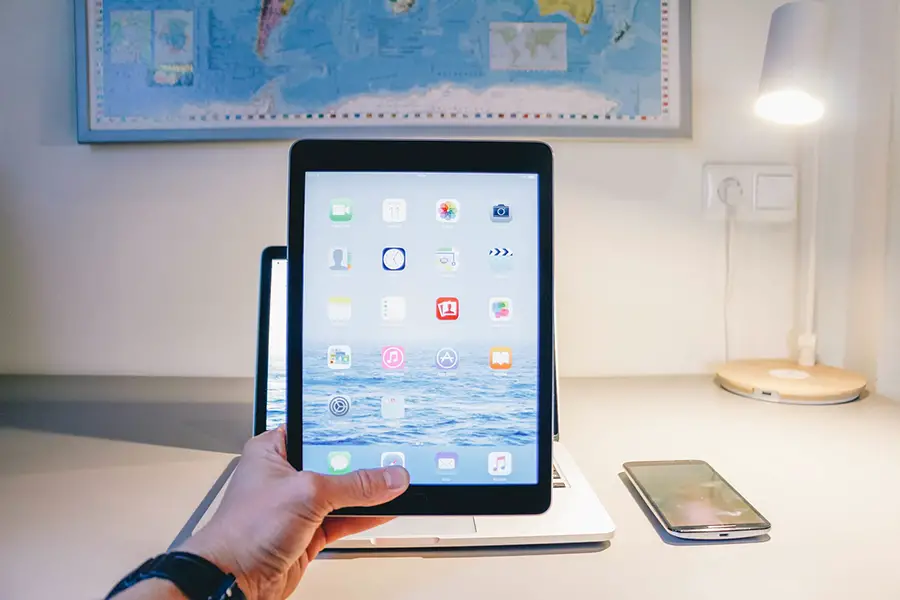 Apple came out with a newer version of Apple TV and this updated version has the same processor as that used on iPad Pro so the connection will be quicker. The new version also has a full-blown version of the App Store to give you more access to more apps. The newer version also allows you to stream video in 4K - you will have some high-quality viewing time with this one.
A wireless connection between your iPad and your TV is best for those who want to play games since there will be no cords or wires limiting your movements.
If you are wondering how to use Apple TV on your TV set, this can be done through basic HDMI cables. Apple TV then uses AirPlay so that you can have a wireless connection with your iPad. If you want to run apps that are not supported by AirPlay, you can still view them on your TV via display monitoring, meaning your TV screen will show what is on your iPad's screen.
Connecting through Google Chromecast
If you do not want to connect your iPad through Apple TV but still want a wireless solution to connect to your TV, you can use Google's Chromecast instead.
In this case, you use your iPad to configure the Chromecast then hook it into the Wi-Fi network to get wireless connectivity between your iPad and your TV. Once it is all set up, your TV screen can show whatever is going on in your iPad's screen - as long as the apps you are using are supported by Chromecast.
In a way, this has more limitations compared to the Apple TV route since you can only cast on your TV screen apps that are supported by Chromecast. Apple TV's AirPlay is more compatible with almost every app on your iPad.
But going the Chromecast route also has its advantages. First, as a streaming device, it is cheaper than Apple TV. Also, Chromecast can work on iOS and Android devices. So, if you also own an Android smartphone, you can use Chromecast for both devices.
Connecting through HDMI
This is probably the most straightforward and easiest way to connect your iPad to your TV. Through this method, the HDMI cable sends the video on your iPad to your TV in 1080p high definition quality. A digital AV Adapter also supports Display Mirroring so you can still output what is on your iPad's screen on your television - even if they are not videos.
You do not have to worry about your battery life since the adapter can use a USB cable to provide power to your iPad while you are using it, which is very useful if you are planning to do some binge-watching.
You can also stream your movie collection from your computer to your iPad to your TV through Home Sharing.
Take note though that the Lightning connector is not compatible with the original iPad, Ipad 2, or iPad 3. You have to buy a Digital AV Adapter first to be able to connect to these older iPad models. When you do your purchase, make sure to get a 30-pin connector one.
Connecting through Component or Composite Cables
If your television set does not have a slot for HDMI or all your HDMI outputs are used up, you have the option of using a component or composite cable to connect your iPad to your TV.
Composite adapters make use of a yellow video cable and white and red sound cables and are more compatible with almost every type of TV. You get a slightly better picture if you use a component adapter since it separates the video from green, blue, and red. However, these component adapters are only compatible with old 30-pin adapters.
Taken note though that the component and composite cables do not support Display Mirroring. They will only be useful if you want to use Netflix or YouTube viewing. As for the quality, you get to view the videos in 720p so it is not as high quality compared to your viewing experience when you use Apple TV or a Digital AV Adapter.
You should also know that this accessory is not compatible with the newer version of the Lightning connector. If you have this version, you need to get a Lightning to 30-pin adapter to use this method.
Connecting through a VGA Adapter
Apple has a Lightning to VGA adapter that allows you to connect your iPad to any TV that has a VGA input. You can also use the VGA adapter to connect your iPad to a projector, computer, and any other display device that has a VGA input.
With a VGA Adapter, you can use Display Mirroring mode. But, it does not transfer audio so you get to view the video on your TV screen but the audio will be coming through your iPad. You can still connect your iPad to external speakers if you want louder audio.
Connecting your iPad through a VGA adapter is very useful when you need to do presentations for a large audience in school or at work. As you can see, there are multiple methods that you can use to connect your iPad to your TV. With these tips, you can now enjoy more entertainment value on a bigger and wider screen.
Related:
How-to
TV
iPad