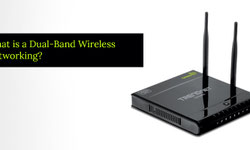 What is a Dual-band Wireless Networking?
Published: April 29, 2020, 12:56 p.m. in Wireless Network, Internet Connection, Dual-band Network by Emil S.
Most modern Wi-Fi routers today are dual-band and can transmit signals on both the 2.4GHz and 5GHz bands simultaneously because of two different types of built-in wireless radios. Some of the more premium routers are even tri-bands with a single 2.4GHz plus two 5GHz bands. Having more than one radio gives ...
Continue reading