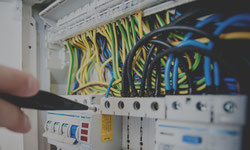 Avoiding Interference by Changing Your Wi-Fi Channel.
Published: May 20, 2020, 8:09 a.m. in Tutorial, Wi-Fi Channel, WiFi / Wi-Fi by Emil S.
Changing your Wi-Fi channel number can help your router have a stronger signal. Your Wi-Fi channel matters because it can minimize the amount of interference you can get. Wireless networks send signals through a radiofrequency range. The 2.4 GHz radiofrequency is the most used frequency band - it is used by ...
Continue reading