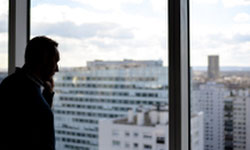 Verizon's Domestic & International Roaming Plan.
Published: April 4, 2020, 6:02 a.m. in Roaming, Reviews, Verizon, Mobile Phone by Emil S.
Most mobile service carriers (like Sprint, T-Mobile, Verizon, and others) issue maps showing the areas wherein you can avail of their services. More to the point, that is their mobile network, including affiliated local mobile carriers that allow you to use data, text, and make/receive calls. You can go to ...
Continue reading