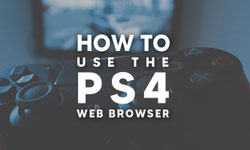 How To Use The PS4 Web Browser.
Published: Oct. 14, 2020, 2:31 a.m. in PlayStation, PS4, Browser, How-to by Emil S.
PlayStation 4 units have other uses besides gaming. You can also use it for TV shows, movie streaming, to play Blu-ray Discs, and listen to music. By using its integrated web browser and the additional aspects, the PlayStation 4 provides the capacity for web surfing similarly based on the WebKit ...
Continue reading