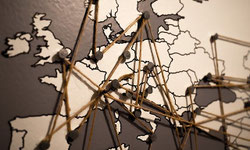 What Is a Wide Area Network and How Does It Work
Published: March 25, 2020, 11:31 a.m. in WAN, Home Networking, Internet Connection by Emil S.
You may have encountered the acronym WAN before. This stands for "Wide Area Network" and not "Wireless Area Network" as some people mistakenly think (the right acronym for the latter is WLAN). The WAN is a network for communications that can cover a huge geographic scope such as cities and ...
Continue reading