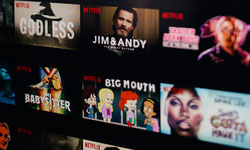 What Is the Best Internet Speed for Video Streaming?
Published: May 6, 2020, 12:38 p.m. in Streaming, Videos, Internet Speed by Emil S.
When it comes to video streaming services such as those provided by Netflix, Hulu, Amazon, and Vudu, you should know that each site has its minimum recommended Internet Speed for you to stream their shows or movies properly. Generally, to stream a standard video, you will need an Internet speed of ...
Continue reading