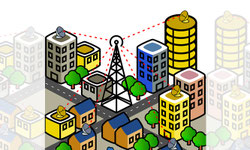 Wireless Access Point (WAP) Explained.
Published: April 3, 2020, 9:40 a.m. in WiFi / Wi-Fi, WAP, Networking by Emil S.
Wireless Access Points (WAPs) are network devices that enable Wi-Fi gadgets to access a wired (cabled) network. WAPs create wireless local area networks or WLANs. An access point serves as a principal receiver and transmitter of wireless broadcasting signals. Conventional wireless access points accommodate Wi-Fi, and most are widely used in ...
Continue reading