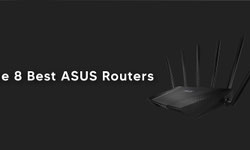 The 8 Best ASUS Routers Of 2020
Published: Nov. 14, 2020, 8:13 a.m. in Reviews, Wireless Router, ASUS, Router by Emil S.
What to Look for in an ASUS Router? Clients seek the best router that can secure all routers in range. It can either provide your whole household with a Wi-Fi connection or at least can reach every corner of your home. As a prospective client in the search of a router, ...
Continue reading