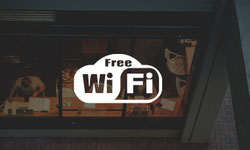 How to find a Free Wi-Fi Hotspot near you.
Published: June 17, 2020, 7:18 a.m. in Internet Connection, WiFi / Wi-Fi by Emil S.
Having a Wi-Fi connection means that you can never get bored and that you have a means of communication. There is no excuse to be out of the grid now that there are a thousand places that offer free Wi-Fi connectivity and you can access them with your laptop, tablet, ...
Continue reading