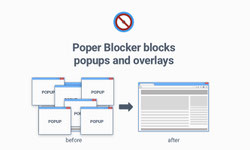 Disabling Pop-Up Blockers in Mozilla Firefox
Published: May 15, 2020, 1:06 p.m. in Firefox, Browser extensions, Browser, Tutorial by Emil S.
You see pop-up ads even if you're only online for a few hours daily. It would be hard not to come across one suddenly popping out of nowhere to try and entice you to buy something. When browsing several websites, you're bound to encounter this aggressive form of web advertising ...
Continue reading