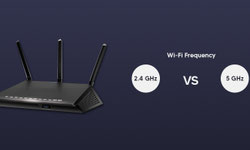 Wi-Fi Frequency: 2.4 GHz vs. 5 GHz
Published: May 22, 2020, 5:52 a.m. in Internet Speed, WiFi / Wi-Fi, Wi-Fi Frequency by Emil S.
When it comes to wireless signaling frequencies, the 5 GHz and 2.4 GHz has its strengths and weaknesses. Here, we will discuss the factors that you should consider when it comes to choosing the right frequency band. Compatibility All modern Wi-Fi devices can use 2.4 GHz connections. Some equipment can ...
Continue reading