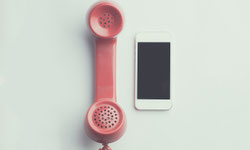 What is 5G and How Will It Affect You?
Published: Jan. 30, 2019, 1:49 p.m. in Broadband Connection, 5G, Internet by Serina Rajagukguk
Welcome to the new age of mobile connectivity. During the Customer Electronics Show in Las Vegas in January 2019, the arrival of 5G was one of the biggest sources of excitement. Which is normal, because 5G will make the internet that we already worship mildly love even better, faster, amazing-er. But what is ...
Continue reading