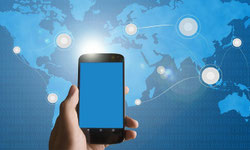 What You Need to Know About MetroPCS Wireless Roaming.
Published: May 13, 2020, 10:20 a.m. in How-to, Roaming by Emil S.
MetroPCS is widely known in the US for its unlimited wireless services. MetroPCS uses the nationwide T-Mobile network and does not charge a per-minute roaming fee for domestic accounts. But the unlimited wireless service is something that users can not abuse easily. If you had committed a few minutes to ...
Continue reading