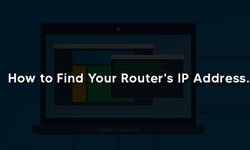 How to Find Your Router's Home IP Address.
Published: July 14, 2020, 8:49 a.m. in How-to, Router, IP address by Emil S.
Home broadband has two IP addresses. The first one has its very own private address located on the local network. The second one is an external or a public IP address utilized for connecting the internet's external systems. How to Find Your Router's IP Address The external address utilized by a router is set ...
Continue reading