How to Stream Movies on Your TV Using Chromecast on Firefox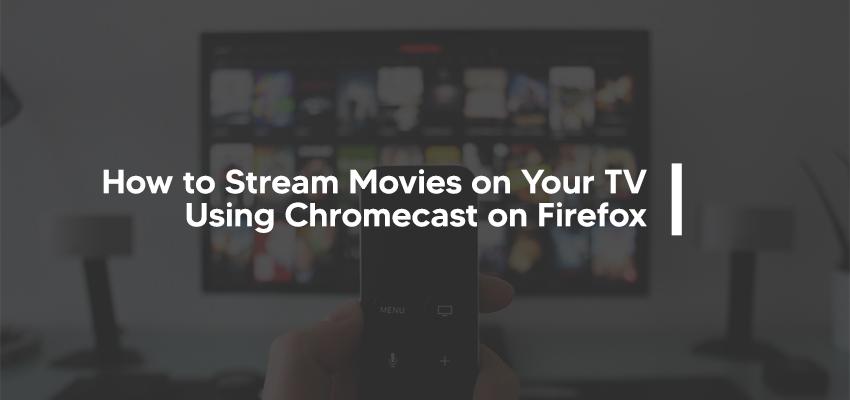 How to Stream Movies on Your TV Using Chromecast on Firefox
Posted June 18, 2020, 10:16 a.m. by
Emil S.
The Google Chromecast device allows you to stream movies and television shows from your smartphone or other mobile devices by plugging into your TV. You can even play games with this unique streaming device, and all of this works best with Google Chrome.
However, what happens if you are comfortable with Mozilla Firefox and are not fond of using Google Chrome? Can you use Chromecast and still benefit from all its full features?
Yes. That is entirely possible. Firefox can support Chromecast to perform as intended completely. The only downside is that this is only possible in selected operating systems. Firefox only enables casting from an Android device. As such, the instructions we present here apply to cast using the Firefox browser on Android.
Steps for Casting From Firefox using Android
Make sure your Android and Chromecast devices are both connected to only one wireless network. Type "about: config" in the search bar, then press 'Enter.' Begin searching for the material you intend to cast.
It is important to note that Chromecast does not support all types of content. So, you need to make sure you have suitable content. When you have obtained your content, click the 'Cast' icon on your video player to start playing your content.
If you can't see the 'Cast' icon, it could be beside the home icon for the Firefox browser near the URL. Select the device you would like to receive the casted content.
When the content begins playing, you will see the device where it is cast, as well as the icons for stopping or pausing the streaming via the Android device. Enjoy your content while it is streaming via the Firefox browser on an Android platform.
Cast on macOS, iOS, and Windows From Firefox
You'll need to devise a way to make this work. Firefox is supported on macOS, iOS, and Windows. However, the same operating systems do not support the cast function. A possible solution is by using Android emulators to simulate virtual Android platforms on your Mac or Windows device. When the emulator is done setting up the Android platform, you can continue doing the steps mentioned earlier. Ensure the Google Chromecast and Android devices are both connected to one network.
Related:
How-to
Firefox
Chromecast