Chromecast articles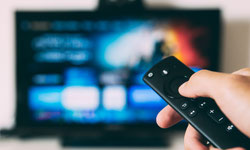 How to Use Google Chromecast without a Wi-Fi.
Published: March 25, 2020, 2:58 p.m. in Streaming, iOS, Android, macOS, Chromecast by Emil S.
Chromecast ordinarily connects via Wi-Fi to the Internet. However, by setting up a Wi-Fi network locally, you can still cast media to your Chromecast device without having to access the web. Just as long as you have content like movies or shows already downloaded and stored inside your primary device ...
Continue reading