The Battle of the Internet Browsers.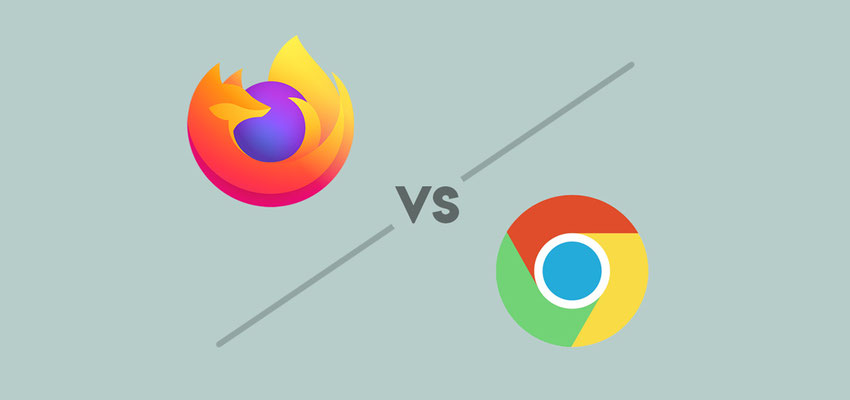 The Battle of the Internet Browsers.
Posted March 21, 2020, 7:43 a.m. by
Emil S.
For several years, Google Chrome and Mozilla Firefox have been trying to one-up each other. During its heyday, Firefox became the de facto alternative to Microsoft's Internet Explorer. It seemed poised to take over the number one spot. That was until Google released Chrome and took the Internet by storm.
Google Chrome VS. Firefox Quantum
Chrome has remained on top ever since and has now captured two-thirds of the entire browser market worldwide. Despite this setback, Mozilla never stopped updating and refining Firefox, and it continued to have a devoted following.
The most significant upgrade came in late 2017 with the release of version 57 that it aptly named Quantum. Mozilla built it around a new browser engine that it claimed doubled the previous Firefox's performance. Did Mozilla finally manage to surpass Google's browser?
Well, according to Mozilla, it has indeed done that. To find out the real score, we took a closer look at both to see how they compare and what they have to offer.
Highly Customizable & Intuitive GUI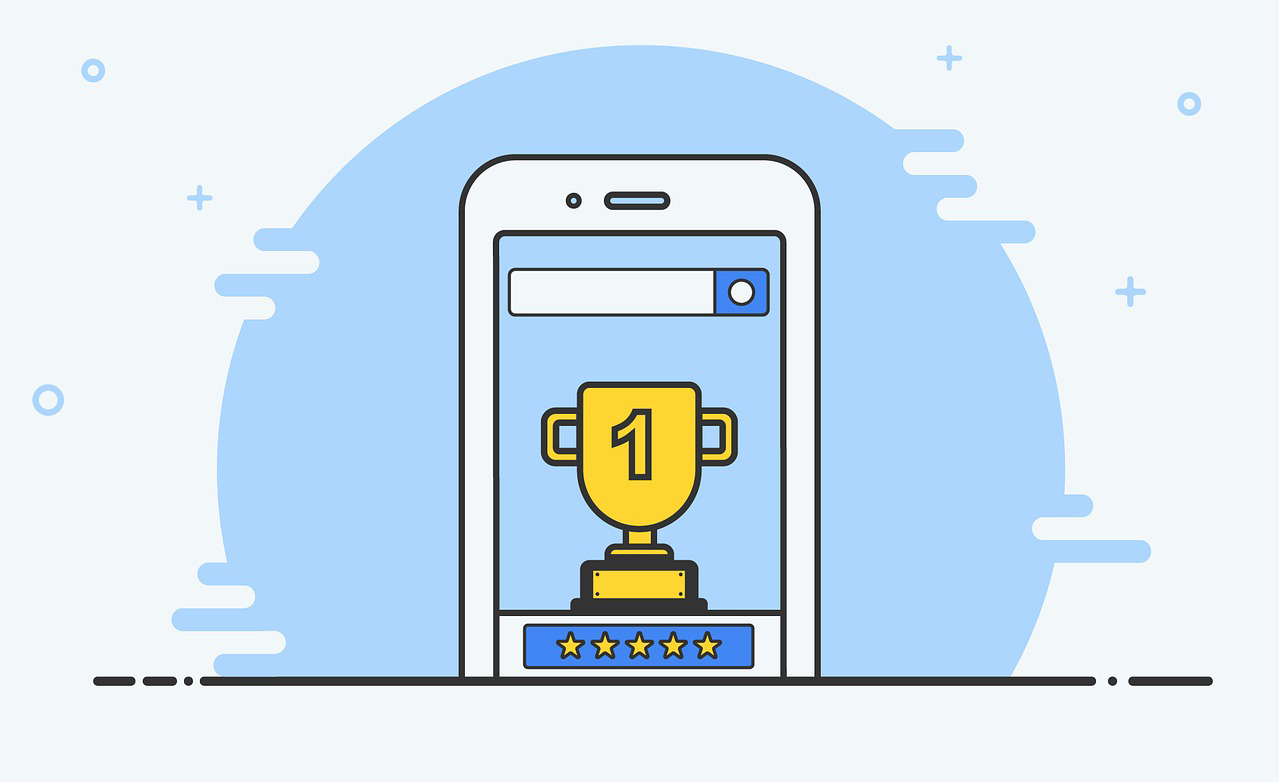 The first thing that greets you when you open a browser is its Graphical User Interface. A browser's GUI plays a pivotal role in its success and may make or break a deal with potential users. Chrome's minimalist interface has been around for quite a while without undergoing any significant facelifts. It still looks good today as it did when it came out in 2008. It's a testament to how well it was designed. Chrome does an excellent job of letting the user control every aspect of the browser while keeping the UI uncluttered.
The new Firefox Quantum takes the cake in customizability, though you can do more than move a few icons and buttons around or skinning a few areas as in Chrome. There are many themes available that dramatically changes the look and feel of the browser. It's easy to drag and drop buttons from the customization page to personalize Quantum's toolbar.
Also, with the toolbar, you can increase the density to add more space to your browser screen. You can also quickly toggle to a new dark theme. Its ability to automatically switch into night mode in smartphones is also a plus.
Typically, people also want the ease of use to come with pleasing aesthetics. Chrome's interface is straightforward yet pleasant looking and very easy to navigate. On the other hand, Mozilla has successfully applied its Photon Design language to make Quantum very appealing, stylish, and look more modern. Yet it still retains the personalization and user-friendliness that Firefox is known for.
Extra Features
Browsers have pretty much similar functionalities, but it's their design and extra features that set them apart from others. One might have a better implementation of similar concepts, while another might have some unique features that their competition doesn't carry. In most cases, both of these browsers can do what the other can, with a few differences here and there in execution.
Google Chrome Features
Chrome allows for multiple user profiles and separates them in what they call "buckets." While this is also possible in Firefox, its version called "containers" feels more tacked on and clunky. Chrome's execution is far smoother, isn't a pain to set up, and very intuitive to use. It's a lot easier to create different profiles and to switch between them.
While both can sync data between different browsers and devices, it's still more convenient to do that in Chrome. Users can also transfer content from a website to a Chromecast enabled device like a TV and watch streaming videos there. That is something that Firefox doesn't have.
Firefox Quantum Features
The security features have always been one of Firefox's strongpoints. Mozilla's primary focus has been to protect its users from intrusion. Quantum doesn't disappoint, and its tracking protection is the best. They even give the user the flexibility to remove unwanted elements and ads on a page's layout. This reading mode clears up the main text and makes it easier to understand.
When Mozilla brought Pocket into the fold, they blended the popular features used by millions into Firefox seamlessly. It has grown from a simple "read it later" app that now allows users to save a variety of web content, including blogs, videos, articles, web pages, and more. Aside from wanting to enhance its capabilities, Mozilla hoped that the integration of Pocket would also help Firefox develop a more significant mobile presence.
Opening a new tab will not only give you links to your most frequently visited sites, but Pocket will also recommend three popular posts that you might want to check out. You can now share tabs with your other devices. If, for example, you were reading something on your phone during your commute home, you can continue reading it later on your PC. Firefox is also WebVR ready and lets you play VR web content.
The desktop version has a built-in customizable screenshot feature that even allows you to capture scrollable parts of a webpage. For the mobile version, an automatic night mode comes in handy when it gets dark.
Performance and Speed
Depending on who you ask, you might not get a straight answer you were expecting. Both camps have folks vouching for their browser over the other. These browsers have their particular strengths, where they excel more than the other.
That's not to say Firefox has overtaken Chrome, like Mozilla claims. Independently done benchmarking has shown that it only managed to catch up and can now perform on par with Chrome. For example, Chrome excels in the Basemark and Octane tests, while Quantum wins in the Jetstream and WebXPRT benchmarks. Speedometer paints a different picture showing Chrome to be quicker working with web apps.
Chrome has always been a fast browser. It was one of its selling points during its initial release and one of the compelling reasons why many people jumped into its bandwagon. Quantum, though, has made a "quantum" leap on the performance side of things by doubling its speed compared to previous versions.
Mozilla may have been a little too enthusiastic about its performance claims when it first released Quantum. Still, it has outdone itself coming with this latest version. Quantum's ability to take advantage of multi-processor CPUs made a big difference.
Both load just as quickly at the start. As far as PC resources go, Quantum uses a little more memory while Chrome is more demanding of the CPU. As you open more tabs, though, Chrome begins to gobble up more RAM.
To be frank, very little is separating the overall performance of these popular browsers at the moment.
Add-ons and Customizability
Since Chrome has enjoyed the lion's share of the market for many years now, it has a more extensive offering when it comes to add-ons. Firefox add-ons are nothing to scoff at. However, some add-ons can extend these browsers' functionality beyond what they were originally designed for. Some also let you customize the browser's appearance.
Add-ons can be anything from password managers, ad blockers, downloaders, browser skins, among many others. Most of these can enhance your browsing experience and productivity.
With Firefox, you can even change its theme or download an add-on to help you design your theme. It has the edge in customizability, although the quality of the extensions that both browsers receive is the same in most cases.
Chrome has a Slight Edge Applying Web Standards
Without web standards to adhere to, the Internet would be a chaotic and confusing place. These standards exist to make sure the various components that make up the largest network in the world would continue to work in harmony with one another.
As far back as the mid-'90s, the W3C has been developing guidelines and proper protocols to come up with an Open World Platform. They're called "recommendations" and are supposed to be followed to lend some order to all the confusion.
That's why these browsers need to adopt as many of these accepted standards as they can.
They are a vital cog in this well-oiled machine since they're the primary means with which users can interact with one another online. Imagine if the developers of these browsers went their way and didn't follow any of these standards. Not all websites will work on them.
Google is ahead when it comes to implementing these standards in Chrome. Since there are over 500 of them, it doesn't translate to any real advantage over Firefox. Both Google and Mozilla actively support and are involved in updating these standards.
Firefox offers Superior Online Privacy and Security
Chrome is no slouch when it comes to private browsing. It has an Incognito mode where your cookies, as well as your browsing and download history, are deleted when you close it.
Firefox does the same thing with a Private Window but takes it a step further with its Tracking Protection. It actively prevents companies from tracking your browsing activity around the web. It uses a master list of offending sites collected by Disconnect.me and prevents the cookies from returning to their sites.
Google also unabashedly tracks its users but with less reprehensible motives. While it's a trusted company, they're geared towards making money after all. Mozilla, on the other hand, is a non-profit organization dedicated to the open-source development of Firefox and its other trademarks. It has no interest in tracking its users and is, in fact, actively protecting them from aggressive tracking.
Overall, Firefox has more extensive security measures and even allows you to block ads, popups, unwanted elements on a web page, and unwanted scripts. To its credit, though, Google has been doubling down on Chrome's new privacy and security features ever since Firefox added its tracking blockers.
Final Verdict
Since performance testing has revealed that Firefox Quantum is in a neck and neck race with Chrome, it's the user who ends up as the clear winner here. Ultimately, it all boils down to personal preferences.
Chrome has a better implementation of its features and is still the faster browser, although not by much. Google is more profit-oriented and actively tracks its users' activities for marketing purposes. It's an important aspect where Firefox has a clear advantage. Recently though, Google has been taking steps to improve Chrome's privacy features.
If your online privacy and security worry you too much, then Firefox Quantum could give you the peace of mind you're looking for while you're web browsing. However, it won't dethrone Chrome anytime soon as the primary browser used by more people.
Chrome has established itself as the leader for a long time, and it won't be easy for any competitor to chip away at its market share. Either way, you can't go wrong by choosing any of them.
Related:
Browser
Firefox Quantum
Google Chrome