How To Set Your Homepage To Your Favorite Website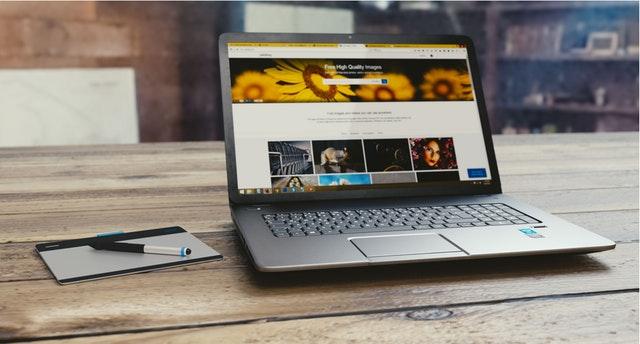 How To Set Your Homepage To Your Favorite Website
Posted Aug. 5, 2018, 4:54 p.m. by
Marcos González R.
Let's admit it, you open your browser (it could be Chrome, Firefox, Opera, Internet Explorer 11 or Microsoft Edge), and sometimes there's this annoying homepage that you didn't choose. Let's say, a News website that you didn't ask for, or a page that your Antivirus set for you.
That is a thing from the past, and in this post, you will learn how to change your homepage to whatever website you want, regardless of your web browser.
Even though there are web browsers for both PCs and smartphones, we're going to focus on Desktop browsers here.
First, let's kick it off by pointing out that there is some discrepancy between what are the most used web browsers around the world. So, to get out of any doubt let's compare some websites dedicated to gathering this kind of data, and then we will sort the main browsers from here.
You might also find this interesting: How to Flush DNS Cache on Windows, Linux, and Mac
Comparison between the most common browsers
According to Statista, the most used browsers in the world are as follows:
Google Chrome (in both their 64.0 and 63.0 versions): 25.31%,

Safari iPhone: 9.58%,

Firefox 58.0: 3.41%, and

Internet Explorer 11.0: 2.63%
Now, according to StatCounter,

Google Chrome goes first with 66.87%,

Firefox follows with 11.44%,

Internet Explorer has a considerable 7.13%, and

Safari goes with 5.38%
As the last source, NetMarketShare states the following

Google Chrome is the king with 61.20%,

Internet Explorer goes with 12.14%,

Firefox has a fair 11.27%,

Edge owns a 4.19% of the market and

Safari has 3,76%
We know then that the top three are Google Chrome, Firefox and Internet Explorer; but with Safari being the default browser in macOS, we should also consider it as an essential part of the family of browsers. With this in mind, let's get to know how to set our favorite page as our homepage. 
How to change the start page on Google Chrome:
The most popular browser around the web. I'd say that 90% of the people I know use it. Now, it's quite simple to change the homepage on this browser. According to Google Chrome's webpage, you can do it in 4 steps.
Open Google Chrome

Check the top right of the page. You'll see a button that looks like three dots on top of each other.

Click on the three dots. It will give you access to the Settings.

From then on, click Appearance, and then Show Home Button. Turn it on, and then you can put your favorite web address such as http://www.ign.com/
After these simple steps, you're good to go. You can check that it worked by clicking the home icon to see that the correct page loaded. After you do so, you'll be good to go.
How to change the homepage on Mozilla Firefox:
My to-go browser. I started using it since I first saw my dad working with it back in 2008 and it has been my favorite ever since. Although my dad switched to Chrome a while ago, I'm still a lover of Firefox. Talk about good influences, huh?
In this case, Firefox tells us on its official webpage on how to change the homepage. This one's the simplest way of all the three browsers in this article. (If you were wondering, this also works on Chrome).
When going through any website, drag the tab to the Home button (the one that looks like a house), and it will become the default homepage.

Done! 
How to change the start page on Internet Explorer 11:
Here we have one of the precursors of our generation. This browser has kept evolving with each generation. Since the days of Windows XP (and even older OSs), this one refuses to stay in the past, and it keeps delivering even with the hard competition between Chrome and Firefox.
In Internet Explorer 11 you can set the homepage with three easy steps:
When using Internet Explorer, select the Tools button in the upper right corner, and go to Internet Options.

This will open the General tab.

Under Home Page, you can write your favorite webpage.

After that, click Apply and then Ok
You can also go with the Firefox route and send the tab directly to the Home icon.

After this, your homepage will be whatever website you chose.
How to change the homepage on Safari:
At last, but not forgotten, we have Safari. This is the default browser on macOS and iOs. Given the fact that these are the default OS of the vast Apple family, from the Macbooks to the iPhones, it is the to-go option of many people. Who knows? You might even be using it while you're reading this page. Anyhow, it always comes in handy to know how to set your preferences on this browser.
So, to do so, launch Safari.
From then on, go to Preferences, and then to General
You will see the Homepage field. Enter the web address you want to use, and that's it!
You can choose when do you want it to be shown, and even if you want to open new tabs or new windows with it.
Conclusion
You might have a particular web page in mind (most people use Google or a News Website), but I like an extension in particular (If you didn't know, an extension is something that gives your browser more capabilities than it already had). There are some extensions out there that will make your browsing more efficient and entertaining.
One of them, for example, is called Momentum, gives you the current weather, the time, helps you to keep in check your goals for the day, gives you a motivational quote every day, and it even gives you beautiful landscapes every single day. It's also available for free on Chrome and Firefox.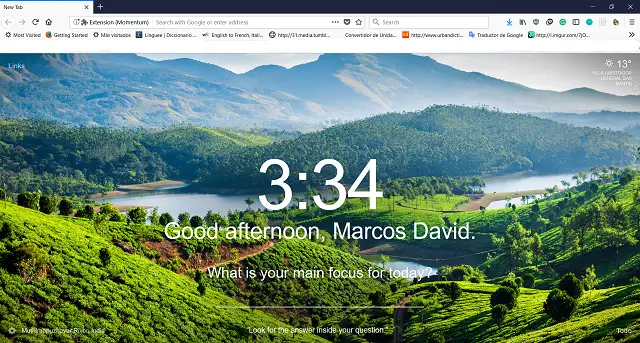 We also have iChrome, which gives you a weather forecast, the news, a wholesome quote of the day, and even a word of the day with its phonetic transcription (if you're a Languages guy like me, this is a must). It's available on Chrome through this link.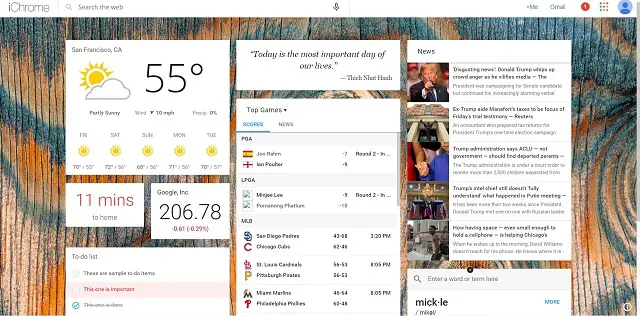 With all this being said, I hope you've found these tips (and these extensions) to be helpful. Thanks for reading!
Related:
How-to
Internet Explorer
Firefox
Chrome
Safari
Browser extensions
Comments & Discussion about How To Set Your Homepage To Your Favorite Website