Firefox Quantum articles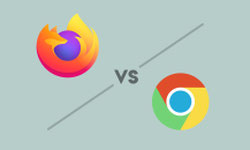 The Battle of the Internet Browsers.
Published: March 24, 2020, 7:15 a.m. in Browser, Firefox Quantum, Google Chrome by Emil S.
For several years, Google Chrome and Mozilla Firefox have been trying to one-up each other. During its heyday, Firefox became the de facto alternative to Microsoft's Internet Explorer. It seemed poised to take over the number one spot. That was until Google released Chrome and took the Internet by storm. ...
Continue reading