Top 6 SiriusXM Satellite Radios of 2020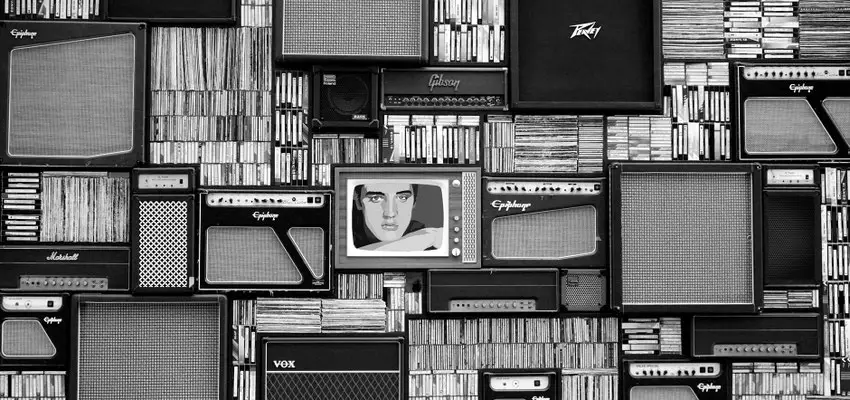 Top 6 SiriusXM Satellite Radios of 2020
Posted April 2, 2020, 12:14 p.m. by
Emil S.
Here, we gather the top SiriusXM portable satellite radios that you can find in the market this 2020. Each one has its own unique set of features that makes them stand out among the competition.
SiriusXM Satellite Radio SXPL1V1 Onyx
Plus - The Best Features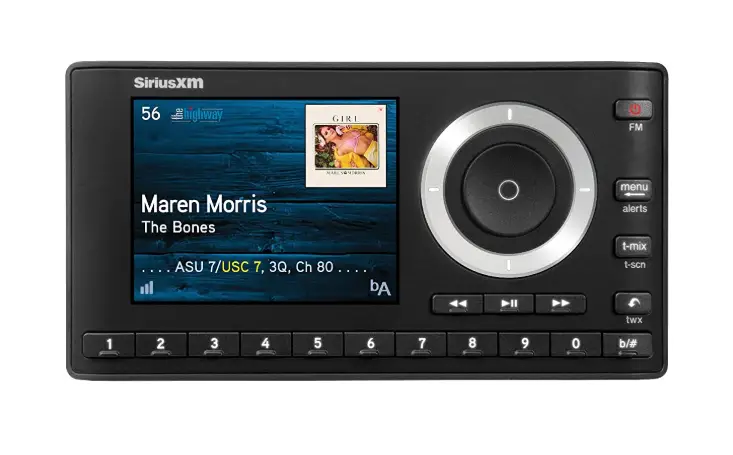 The SiriusXM Satellite Radio SXPL1V1 Onyx Plus is an improvement from its predecessor, the Onyx EZ. This portable satellite radio is a vehicle-ready player that is packed with a lot of features. The radio weighs 3.4 ounces and has a size of 4.5 x 2.4 x 7 inches. Installing it in your vehicle is easy since it comes with a vehicle kit. You can easily transfer it from one car to another too.
The SiriusXM Satellite Radio SXPL1V1 Onyx Plus has a full-color display where you can see the channel logos, album art, and some graphics. This is a visually appealing satellite radio. Of course, this radio has the SiriusXM Xtra, meaning you get more access to more entertainment channels and music. It also has the SiriusXM Latino.
It has the TuneStart feature, which allows you to start from the beginning of a song when they switch to a new station. It also has the TuneMix feature, which allows you to create your music station based on the channels that you frequently visit. You can also jump back to the channel you were listening to previously with just one touch of a button. The best part about the SiriusXM Satellite Radio SXPL1V1 Onyx Plus is that it lets you rewind, pause, and replay for up to 30 minutes on your favorite channels.
This radio is not all about music - you can catch up on the games you follow with the Sports Ticker feature. It also has other standard features where you can get weather and traffic reports with a single touch of a button.
1. SiriusXM Commander Touch: The Best Display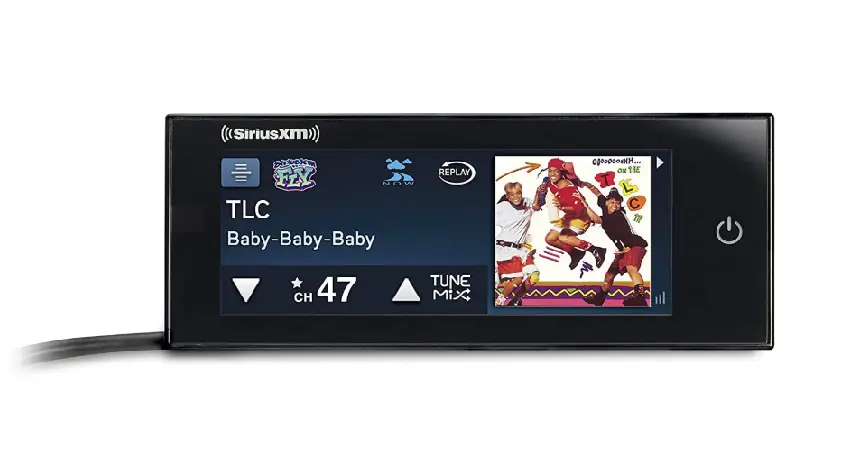 This portable satellite radio will be a treat to the eyes with its 480 x 180-pixel full-color display, which is also touchscreen capable. The display shows the song title, the album name, the artist name, the logo of the channel you are listening to, and other program information.
With this radio, you can rewind, pause, and replay for up to an hour of listening. It has the TuneMix feature which will create a mix of songs from your favorite stations. The songs will pause automatically when a stop occurs in the car for up to 30 minutes. Then the radio will replay from where it left off.
The SiriusXM Commander Touch has software updates that you can access through a USB flash drive. The constant updates will ensure that you will have the newest features and technology. The radio weighs 3.88 ounces and comes in the size of 4.1 x 1.69 x 48 inches. Car installation is easy with multiple car attachments and portability is also simplified. You get all this in just one subscription.
2. SiriusXM XEZ1H1 Onyx EZ: The Best Budget Find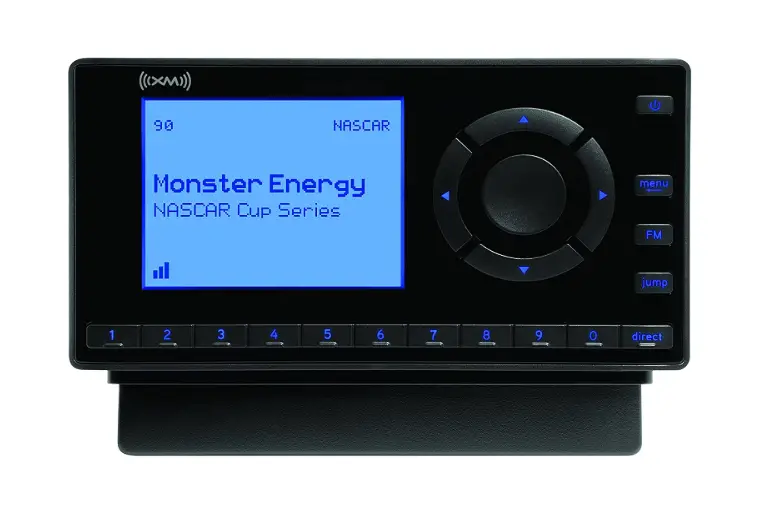 If you are looking for a new portable satellite radio but you are limited by your budget, the SiriusXM XEZ1H1 Onyx EZ is an affordable option for you. This radio comes with its remote control. You can browse through other channels while you are listening to the current channel that you have. It also gives you one-touch access for up to ten channels.
You can easily install this satellite radio because it has a home kit and a vehicle kit. For car installation, all you have to do is connect the antenna, auxiliary cord, and the powered cord to the stereo system and you are done. This radio has a backlit LCD screen that shows the channel, title of the song, artist, and other basic information.
3. Starmate 8: Most Valuable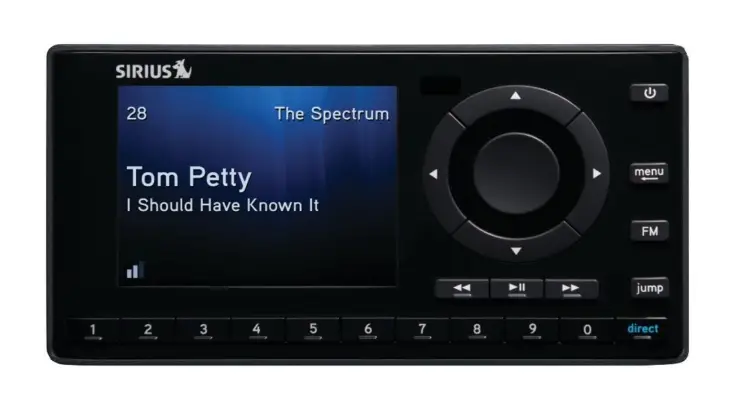 If you want the best value and the best SiriusXM experience, the Starmate 8 radio is the best option for you. Its display has six available colors so you can match it to the lighting of your dashboard. The display shows the song title, the name of the artist, and channel information. You can store up to ten of your favorite channels on the one-touch access feature. This means you get instant access to your favorite stations by pressing a button.
The radio also has one-touch access to weather and traffic updates. If you have kids, it has a parental control feature that allows you to lock and unlock channels that have mature content. You can rewind, replay, and pause for up to 30 minutes with this portable satellite radio.
The Starmate 8 has a dimension of 4 x 2 x 1.1 inches and is 3.4 ounces heavy. This makes it portable enough to be moved from your home to your car and back and forth with no effort. The radio is compatible with numerous boomboxes, cradles, and home kits. The vehicle setup is also easy with the PowerConnect vehicle kit.
4. SiriusXM TTR2 Sound Station: Best for Sports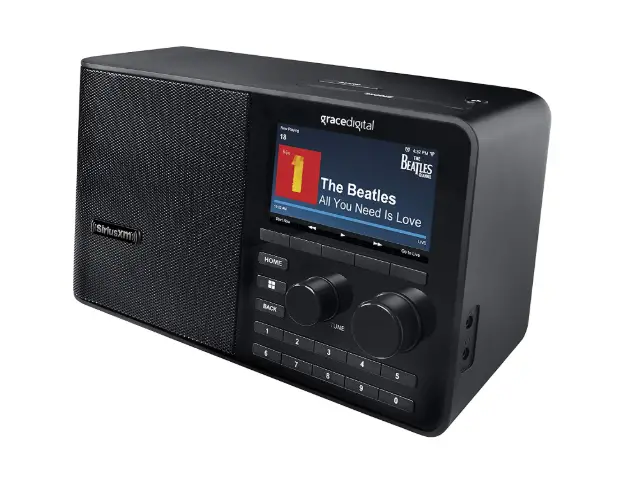 This radio gives you access to SiriusXM's sports channels such as NFL, Nascar, and MLB 24/7. Of course, you also get access to the usual music and talk radio stations. The radio has dimensions of 5.2 x 10.8 x 6 inches. You can also use this radio as a house speaker and it provides a good amount of volume. The SiriusXM TTR2 Sound Station comes with an alarm so you can set yourself to wake up to your sports games, updates, and news.
5. SiriusXM SSV7V1 Stratus 7: The Most Simple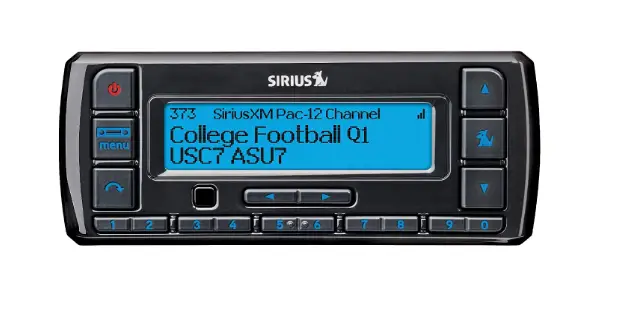 If you just need the basics, the SiriusXM SSV7V1 Stratus 7 is a good choice for you. The radio design is simple and basic - more like an old-school feel. But we do know that despite its simplicity, it is enough to get the job done. For channel surfing, you use a push-button navigation system and you can save 10 of your favorite channels so you can easily access them with just a touch of a button.
As mentioned earlier, this radio just offers the basics. It lacks a lot of features that most SiriusXM portable satellite radios have. It is still a great deal if you just need the basics plus it gives a pretty clear signal. If you want to use it in different cars, you might be required to buy multiple car accessory kits.
6. SiriusXM Smartphone App: The Best App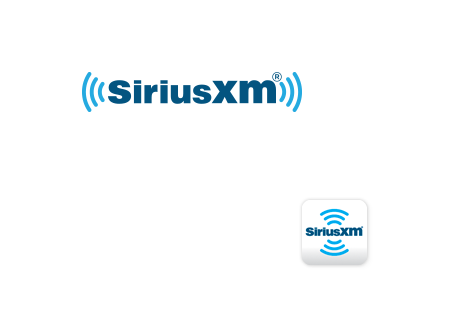 What can be more portable than your smartphone? You can convert your phone into a SiriusXM portable satellite radio by getting the SiriusXM Smartphone App, which is free and available for iPhone, Android, and BlackBerry.
Your options for streaming channels include the usual subscriber options and some channels that can only be accessed online. The SiriusXM Smartphone App has social features that allow you to share your music. You can also receive recommendations for new content tailored just for you based on what you have been listening to.
This smartphone app has "on-demand" access to the content of the SiriusXM catalog so you can listen when it is convenient and you do not have to wait for it to go live. The best thing about using the app is that you can save the entertainment and talk radio shows so you can listen to them offline or when you do not have a signal.
The smartphone app will allow you to replay channels for up to five hours. You also get the StartNow feature that lets you listen to the start of the song when you switch to a new channel. If you are using the app on different devices, your settings, favorites, and listening history will still sync.
Factors to Consider When Buying a SiriusXM Portable Satellite Radio
Size
The size of the radio says a lot about how portable it can get. Portable satellite radios have to be in the right dimensions that are small enough and light enough for you to carry around no matter where you go.
Installation
Ease of installation is the next thing you should consider – especially for car installations. Is the setup an easy or complex process? Can you handle it? Some radios have a vehicle kit included in the purchase. You can also check YouTube for tutorials in case you get stuck during the installation.
Display
Portable satellite radios have different types of displays. Some are touchscreen capable, some have full-color displays, while some are plain black and white with buttons. These displays also show different information. For this factor, it is all about personal preference. Of course, the touchscreen and full-color displays will be more expensive compared to the others.
Shopping for a SiriusXM portable satellite radio will be so much easier after you go through this list. If you want the best product in the market today, you have the brands and products above to choose from. Just think about the factors that need to be considered and once you have specified your need, you can easily limit your choices and land to the best one in a few minutes.
Related:
Reviews
Internet Radio
Satellite Radio